3 Fat Loss Supplements That Actually Work
Exercise and diet combined still don't show improvement in your weight, and with that, you think only a miracle would cut off your fats. Now, maybe that miracle you've been longing for comes in capsules brought to you by science.
Here are three supplements that can help you lose weight and will not leave you in despair.
Yohimbine
Often sold in capsules, yohimbine is a fat burner that is recommended to be taken in 0.2 mg per kilogram of bodyweight to successfully cut fat without harming heart health.
One study observed 20 obese females who were asked to eat a diet composed of 1,000 calories for three weeks. Half of the participants received 5 mg of yohimbine supplements, while the other half were given placebo and they will have to take them four times daily.
The group of women who took 5 mg of yohimbine remarkably lost more weight by nearly eight pounds compared to those who took placebo who only lost five pounds.
Twenty soccer athletes also participated in a study analyzing the effects of yohimbine. Some of them were assigned to take 20 mg of the supplement twice a day for 21 days, while some were provided placebo.
Results showed that the individuals who took yohimbine had 1.8 percent less of body fat than those who took placebo.
Forskolin
Coleus forskohlii is a herb that is used to treat certain diseases in the gastrointestinal, cardiovascular and central nervous system. However, the plant is now used as a fat burner because of its forskolin content.
Forskolin, an active ingredient of Coleus forskohlii, enhances cellular levels of a certain molecule known as cyclic adenosine monophosphate (cAMP). The increase in the cAMP levels has shown to affect the increased rate of weight loss.
One study where 23 females supplemented on forskolin twice a day for 12 weeks showed that the component didn't induce weight loss but rather helped in mitigating weight gain.
In another study, 30 men who are overweight and obese were divided into two groups where the first group is assigned to take 250 mg of Coleus forskohlii extract twice per day for 12 weeks and the other 15 took the same amount of placebo.
It was found that the group of men who took forskolin supplement significantly lost more fat, though their total body weight remained the same.
Therefore, supplementation with forskolin may not induce weight loss, however, it appears to prevent weight gain in women and improve body composition in men.
A 250 mg of Coleus forskohlii supplement containing 10 percent of forskolin twice a day or a daily dose of 500 mg is recommended to burn those unwanted fats.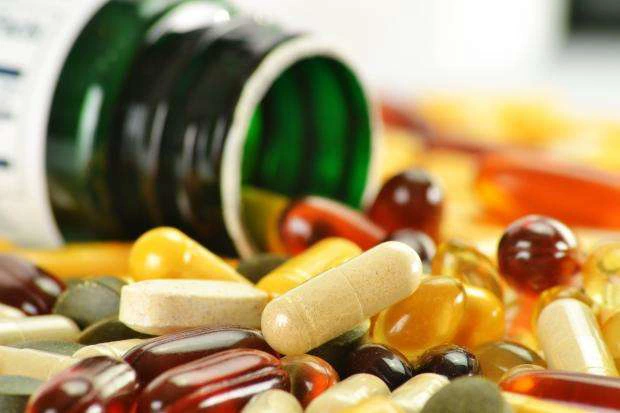 Synephrine
Synephrine is a compound present in bitter orange, native to Asia, that can reduce the appetite, thus leads to weight loss. It is also assumed to trigger thermogenesis, which can cut off weight by boosting the body's metabolism.
According to one study, 50 mg of synephrine increased the basal metabolic rate without altering the heart rate or blood pressure, thereby causing weight loss from the fat breakdown activity.
However, it is difficult to determine the effectiveness of synephrine since it is being combined with caffeine in weight losing agents used in studies. Therefore, it is hard to really interpret that thermogenesis and weight loss are direct outcomes of synephrine supplementation.
Although these supplements has shown effectiveness in several studies conducted, it can still potentially interact with many medications especially those for the heart. It is still better to consult with your doctor before taking such supplements.
Check Out A Man's Unexpected Reaction After The Two Women He Was Seeing Met Up And Took A PHOTO To Make Him Sweat
A woman has narrated how her effort to make a cheating man sweat, failed.
She said she was talking to a guy then found out he had a girlfriend. To make him pay, she said she found the girlfriend online and sent her a message. They met up and took a selfie which they posted online to let the guy know that they were on to him.
But the unbothered guy flipped it on them. Rather than be remorseful, he reshared the photo and wrote: "Both my girls looking good for real."
Sharing the story, the Twitter user wrote: 'Never forget when I lived in Florida, I was talking to this guy and found out he had a gf. I found her insta, messaged her, we met up, took a selfie and posted it to fuck w him. He screenshotted the selfie and posted it on his insta and said "both my girls lookin good for real". '
She went on to share a screenshot of the guy's Instagram story as proof
Polish Model Goes Completely Blind After Getting Her Eyeballs Dyed Black | PHOTOS
A Polish model has gone completely blind in one eye and rapidly failing sight in the other after a tattoo artist made an attempt to dye her eyeballs black.
25-year-old Aleksandra Sadowska from the city of Wroclaw in the west of Poland reportedly went to the tattooist to dye her eyeballs black so that she can look like rap artist Popek, who also had his eyes dyed black.
After the bungled procedure, Aleksandra started complaining of pains in her eyes with the tattooist telling her there was no cause of alarm and then instructed her to take painkillers as it was normal.
But after losing complete sight in her right eye, doctors told the model that the damage was irreparable and that she would soon lose sight in her left eye too.
The Polish tattoo artist, Piotr A, has been arrested is now facing three years in prison for unintentionally severely disabling the woman. He has pleaded not guilty.
During the subsequent investigation, it was discovered that the tattooist had made serious mistakes in the process, including using body ink for tattooing skin, which should not come into contact with the eye.
The woman's lawyers told local media: 'There is clear evidence that the tattoo artist did not know how to perform such a delicate procedure. And yet he decided to perform it which led to this tragedy.'
Aleksandra also said: 'Unfortunately, for now doctors do not give me much optimism for improvement. The damage is too deep and extensive. I'm afraid I will be completely blind.'
She added: 'I will not lock myself in the basement and get depressed. I have sadness behind me, but I live on.'
The court case is expected to start soon.
Samsung Outdoors Galaxy S20; Reveals It Will Change The World Of Photography As It Comes With 108-Megapixel And 100x Zoom Photos For Yourself
Samsung redesigned the camera system on all the S20 phones, tripling the sensor size to let in more light. But only the S20 Ultra has a 108-megapixel sensor, 100x AI-assisted zoom and a 40-megapixel front-facing camera.
These pictures are not touched up or edited in any way unless stated. But note that they have been processed by CNET's content image tool — you won't see every pixel, but you'll hopefully see enough to give you an early idea of the S20 Ultra's camera performance. I also tested the video camera in regular and 8K modes, but those files are huge and harder to share here.
There will be plenty of footage in the final review, though. Keep checking back for new shots!
Galaxy S20 Ultra camera specs
108-megapixel main camera: You need to select the 108-megapixel quick setting to take a super-high-resolution photo, otherwise images resolve to 12 megapixels using nona-binning, which essentially creates one super pixel out of nine individual pixels. Part of the benefit of such a high-resolution image is to get more detail when you crop into a shot.
12-megapixel wide-angle lens: Samsung enlarged the sensor, so this isn't the same camera as on the Galaxy Note 10 or S10 phones even though it uses the same megapixels. The goal is to let in more light, for better image quality, especially in low light.
48-megapixel telephoto camera: This gets you up to 100x "space zoom," a feature that uses AI algorithms to take shots at extreme distance. The higher the zoom, the shakier your photo will be (a monopod or tripod is key).
DepthVision camera: I didn't go out of my way to test this yet, but it's meant to assist with various camera modes. You can't take individual photos from it.
40-megapixel front-facing camera: For selfies, you can choose from wide-angle and ultra-wide-angle compositions.