3 Fat Loss Supplements That Actually Work
Exercise and diet combined still don't show improvement in your weight, and with that, you think only a miracle would cut off your fats. Now, maybe that miracle you've been longing for comes in capsules brought to you by science.
Here are three supplements that can help you lose weight and will not leave you in despair.
Yohimbine
Often sold in capsules, yohimbine is a fat burner that is recommended to be taken in 0.2 mg per kilogram of bodyweight to successfully cut fat without harming heart health.
One study observed 20 obese females who were asked to eat a diet composed of 1,000 calories for three weeks. Half of the participants received 5 mg of yohimbine supplements, while the other half were given placebo and they will have to take them four times daily.
The group of women who took 5 mg of yohimbine remarkably lost more weight by nearly eight pounds compared to those who took placebo who only lost five pounds.
Twenty soccer athletes also participated in a study analyzing the effects of yohimbine. Some of them were assigned to take 20 mg of the supplement twice a day for 21 days, while some were provided placebo.
Results showed that the individuals who took yohimbine had 1.8 percent less of body fat than those who took placebo.
Forskolin
Coleus forskohlii is a herb that is used to treat certain diseases in the gastrointestinal, cardiovascular and central nervous system. However, the plant is now used as a fat burner because of its forskolin content.
Forskolin, an active ingredient of Coleus forskohlii, enhances cellular levels of a certain molecule known as cyclic adenosine monophosphate (cAMP). The increase in the cAMP levels has shown to affect the increased rate of weight loss.
One study where 23 females supplemented on forskolin twice a day for 12 weeks showed that the component didn't induce weight loss but rather helped in mitigating weight gain.
In another study, 30 men who are overweight and obese were divided into two groups where the first group is assigned to take 250 mg of Coleus forskohlii extract twice per day for 12 weeks and the other 15 took the same amount of placebo.
It was found that the group of men who took forskolin supplement significantly lost more fat, though their total body weight remained the same.
Therefore, supplementation with forskolin may not induce weight loss, however, it appears to prevent weight gain in women and improve body composition in men.
A 250 mg of Coleus forskohlii supplement containing 10 percent of forskolin twice a day or a daily dose of 500 mg is recommended to burn those unwanted fats.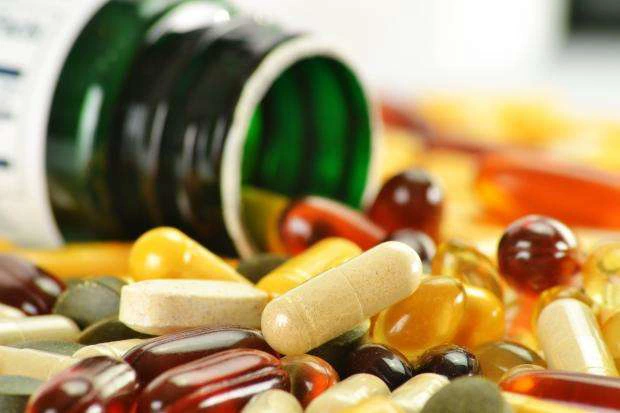 Synephrine
Synephrine is a compound present in bitter orange, native to Asia, that can reduce the appetite, thus leads to weight loss. It is also assumed to trigger thermogenesis, which can cut off weight by boosting the body's metabolism.
According to one study, 50 mg of synephrine increased the basal metabolic rate without altering the heart rate or blood pressure, thereby causing weight loss from the fat breakdown activity.
However, it is difficult to determine the effectiveness of synephrine since it is being combined with caffeine in weight losing agents used in studies. Therefore, it is hard to really interpret that thermogenesis and weight loss are direct outcomes of synephrine supplementation.
Although these supplements has shown effectiveness in several studies conducted, it can still potentially interact with many medications especially those for the heart. It is still better to consult with your doctor before taking such supplements.
Man Jailed For 3 Years For Stealing Underwear
The makadara law court has jailed a middle-aged man 3 years for stealing underwear at NYS Nairobi, Kenya.
Stephen Ochieng who according to the charge sheet gained access into the house of Anthony Munene Njeru and made away with his underwear, subwoofer, and a claw hammer while he was asleep.
The court was told that the guards who manned the compound spotted him and quickly raised an alarm which led to the arrest of Stephen.
Stephen Ochieng before the chief magistrate Haten Nyaaga pleaded guilty to burglary and handling of stolen good.
The chief magistrate of the makadara court acknowledged that he has sentenced Ochieng for similar offence and at the same premise in 2016.
The magistrate noted in his judgement that Stephen Ochieng who has been tormenting the people around that area must be a spiderman tormenting the people around the area thus sentenced him to a 3 year jail term.
"He must be another Spiderman after the one who has tormented the residents of Kilimani in Nairobi only that this one can be termed as the Spiderman of NYS," said the chief magistrate.
He Asked For It : Woman Says After Being Caught Sleeping With A 13-Year-Old Boy
A yet-to-be-identified Greendale woman has been arrested after she was caught red-handed having sex with a 13-year-old boy at the teenager's parents' home in Houghton Park, Zimbabwe.
The minor's mother got the shock of her life when she returned home on Tuesday, February 23, and caught her son being sexually abused by the woman. ­She immediately called the police, leading to the arrest of the accused.
Police spokesperson Assistant Commissioner Paul Nyathi confirmed the arrest and also disclosed that investigations into the case were already underway and details will be released in due course.
Nyathi said; "­The Zimbabwe Republic Police would like to confirm the arrest of a woman alleged to have been caught having sex with a minor in Houghton Park."
Upon being interviewed by H-Metro, the lady said she didn't commit any crime as the minor was the one who invited her to have sex at his parents' house.
What did I do wrong and how did I know his house if he hadn't called me?
We had protected sex and I do not see any reason why I can be treated like a thief or robber
The yet-to-be-identified woman was taken to Waterfalls Police Station where she is currently being detained. In Zimbabwe, having sex with a minor is a criminal offense even if the minor consents. It is a serious crime that attracts jail term.
2020 100 Most Influential Young Nigerians Announced By Avance Media
As part of its annual programme to celebrate and honour Nigeria's most outstanding youth, leading African PR and rating firm Avance Media has published the fifth edition of its annual 100 Most Influential Young Nigerians ranking.
The list which is centered on revealing the most hard-working youth features individuals who stood tall in their business and careers amidst the COVID- 19 pandemic and the EndSARS protest. Putting diversity into consideration, the list features young people from varied industries and sectors including Politics, Civil Society, Music, Business, Media, Science and Technology. Some of the notable individuals present on the list include Mark Angel, Burna Boy, Wizkid, Davido, Tiwa Savage etc.
Unlike previous rankings where qualified individuals are listed in the order of ranks in line with public votes, this year's ranking is published in alphabetical order. Without public voting, this list features extraordinary and lesser-known individuals who contributed in diverse ways towards the fight against COVID-19 and the EndSARS protest.
This year's ranking features (33) notable young female Nigerians and a special category dedicated to the leaders of the EndSARS protest.
Managing Director of Avance Media, Prince Akpah, noted that the annual ranking of influential young Nigerians continue to serve as an avenue for inspiration to all young people as they pursue excellence in their various endeavours.
Below is the list of Avance Media's 2020 100 Most Influential Young Nigerian arranged in alphabetical order.
Abasi Ene-Obong
Abayomi Okubote
Adebola Williams
Adegoke Olubusi
Adekunle Gold
Adetola Nola
Adetola Onayemi
Akakabota Mudiaga Derick
Alex Iwobi
Anna Ekeledo
Asisat Oshoala
Bankole Oluwafemi
Bolatito Rinu Oduala
Bolu Essien
Broda Shaggi
Burna Boy
Chinny C. Ogunro
Chioma Nwosu
crazeclown
Damilola Odufuwa
Daniel Obasi
Davido
Debo Adebayo
DJ Cuppy
DJ Neptune
DJ Switch
Dr Amarachukwu Karen Allison
Ebuka Obi-Uchendu
Eby Akhigbe
Elmer C. Aluge
Eromosele Adele
Ezra Olubi
Fade Ogunro
Falz
Fejiro Hanu Agbodje
Feyikemi 'FK' Abudu
Fireboy DML
Georgette Monnou
Gideon Seun Olanrewaju
Godwin Benson
Grace ihejiamaizu
Habila Malgwi
Henrich Bankole Akomolafe
Ideh Chukwuma Innocent
Iyinoluwa Aboyeji
Joeboy
John Obidi
Josh2funny
Kelechi Iheanacho
Kelechukwu Nwachukwu
Kenny Blaq
Kiki Mordi
Kingsley Ayogu
Kizz Daniel
Kola Aina
Lasisi Elenu
Mark Angel
Mayourkun
MC Lively
Mercy Chinwo
Moe Odele
Mohammed Usman Abdul-Razaq
Moses Babatope
Moses Umoru
Mr Eazi
Naira Marley
Obi Ozor
Odion Ighalo
Odunayo Eweniyi
Ogechukwu Alexis Obah
Ola Brown
Olawale Ayilara
Olugbenga Agboola
OluwaDolarz
Omah Lay
Onyeka Akumah
Orondaam Otto
Patoranking
Real Warri Pikin
Seun Fakorede
Shola Akinlade
Simi
Swanky Jerry
Sydney Talker
Taaooma
Temie Giwa Tubosun
Tems
Teni
Tolulope Olorundero
Tomiwa Aladekomo
Twyse Ereme
Ukinebo Dare
Victor Osimhen
Wilfred Ndidi
Williams Uchemba
Wilson Atumeyi
Wizkid
Woli Agba
Yemi Alade
Zlatan
Article by Ifeanyi Ahyia Adjei