AKA Responds To Reports Of 'Violence And Drugs' In His Relationship With Late Fiancée, Nelli Tembe, As PHOTOS Of Him Violently Breaking Down A Bedroom Door Where She Was Hiding" Surfaces
South African rapper, AKA, has issued a public statement in response to reports of alleged "violence and drugs" in his relationship with his late fiancée Nelli Tembe.
The statement comes after News24 released images where "AKA can be seen using his hands to violently break down a wooden door to enter the bedroom in their apartment in Bryanston, Johannesburg where Tembe was hiding".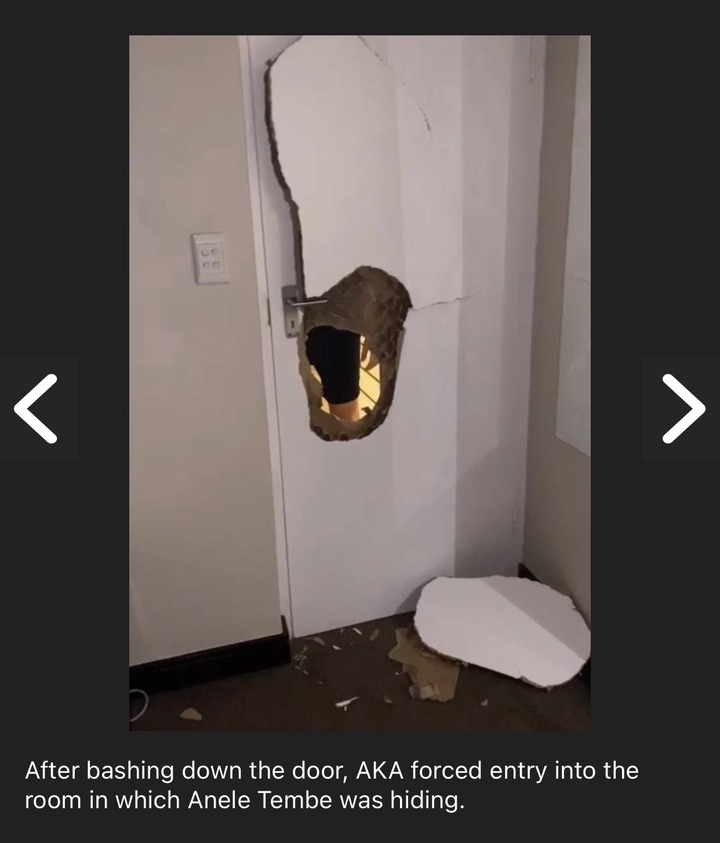 A close friend of Tembe, who spoke with the publication, said Tembe told her that the rapper smashed her face against a wall during a fight in their apartment after which she locked herself in the bedroom.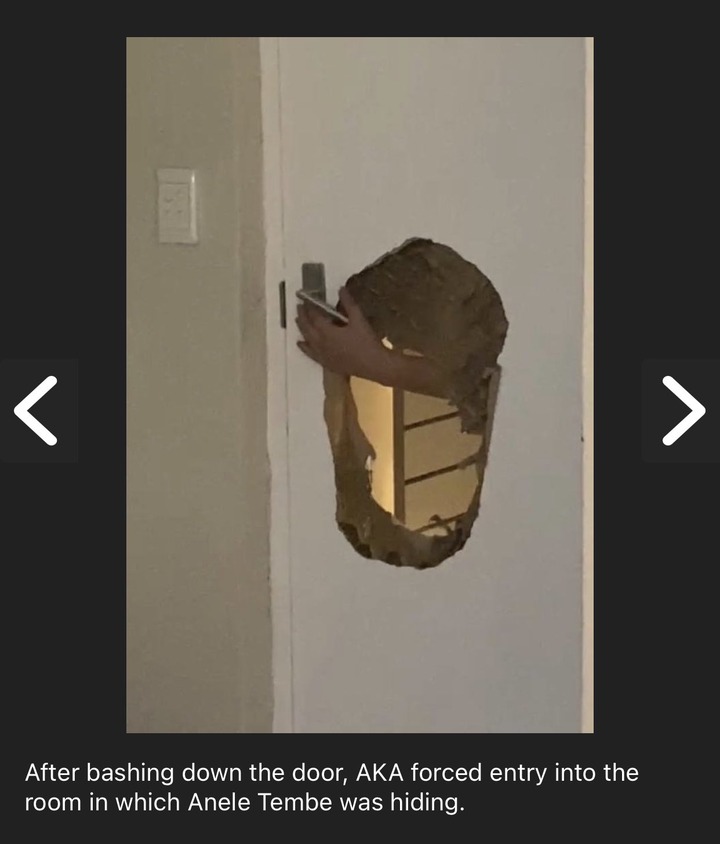 "She then sent me the video of the attack. AKA is so violent in the video that he breaks down the door of the room that Anele had locked herself in, whilst escaping his blows, with his bare hands. This is an attack that I want women to be shielded from." the woman, who requested anonymity out of fear of intimidation, wrote in a statement to News 24.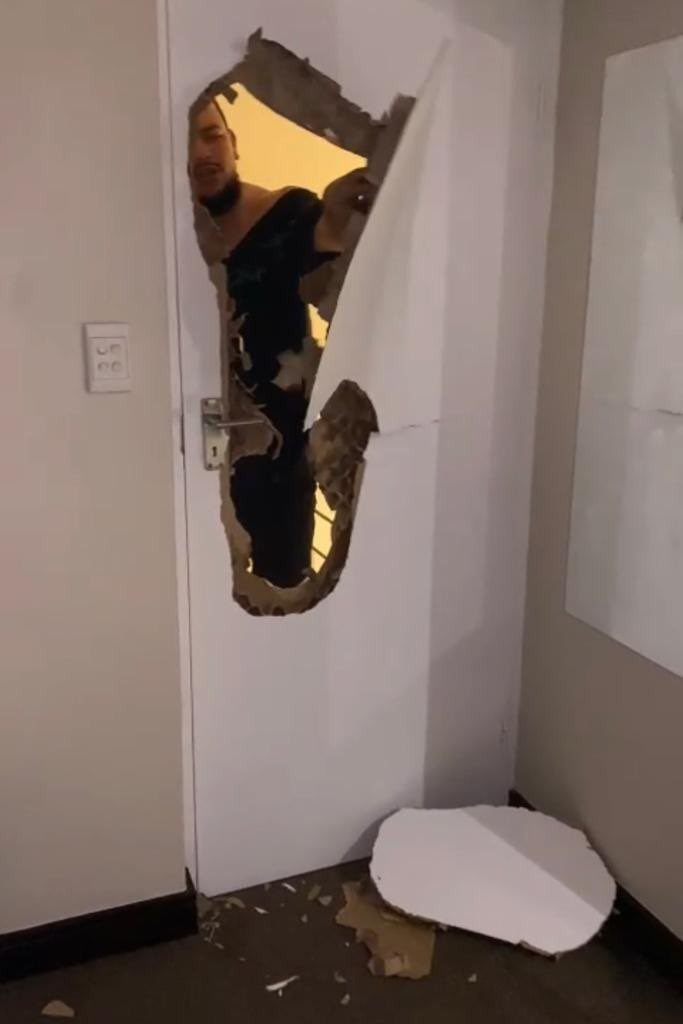 The incident allegedly took place on March 13.
The friend has also provided the video to Cape Town police, who are conducting an inquiry into her death.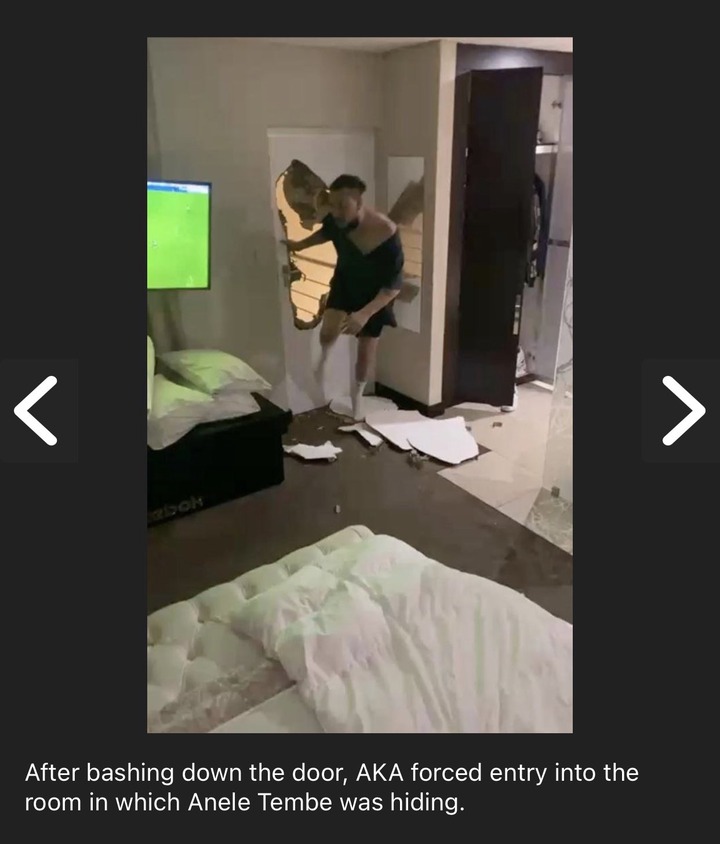 She said in a statement to police: In the past few weeks, following the passing of my close friend Anele Tembe, I have been meditating and seeking guidance on what it is that I am to do in order to exercise my rights and to deliver on my responsibilities as a young adult in a country that fails to adequately protest its women and girls. The responsibility that I have is towards the many women and girls in this country, especially young women such as myself, who remain impressionable.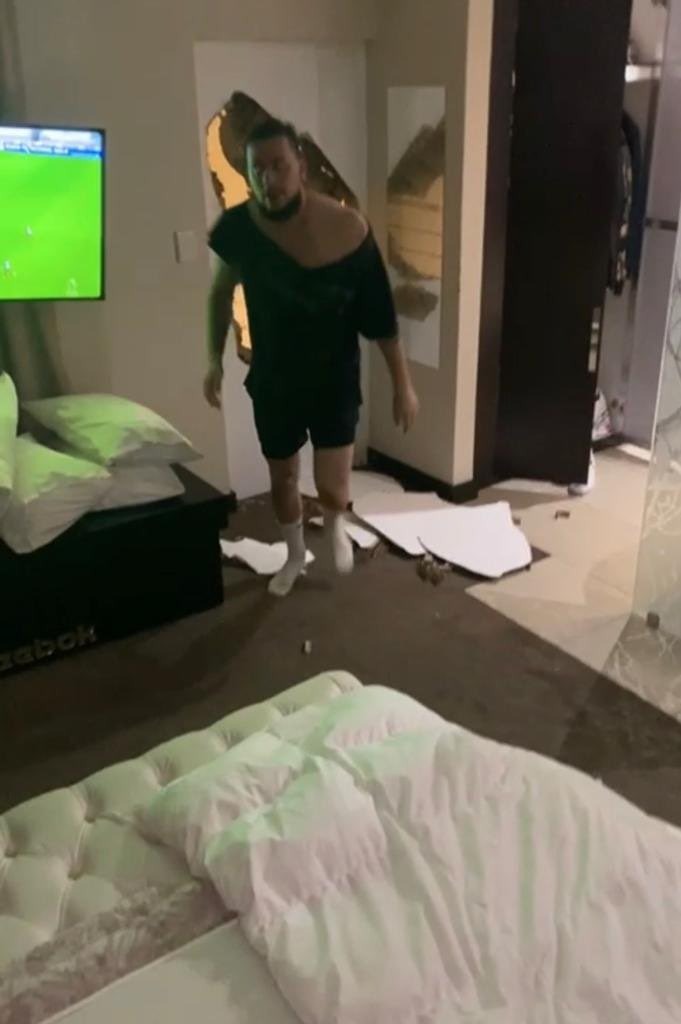 "Anele Tembe, who was dating and later became engaged to Kiernan 'AKA' Forbes, was a victim of severe violence at the hands of AKA, Anele was on numerous occasions physically and emotionally abused by AKA. My beloved friend was a victim of gender-based violence (GBV). As women, we are too quiet about the abuse that is happening behind closed doors. We must speak out! I am today speaking out."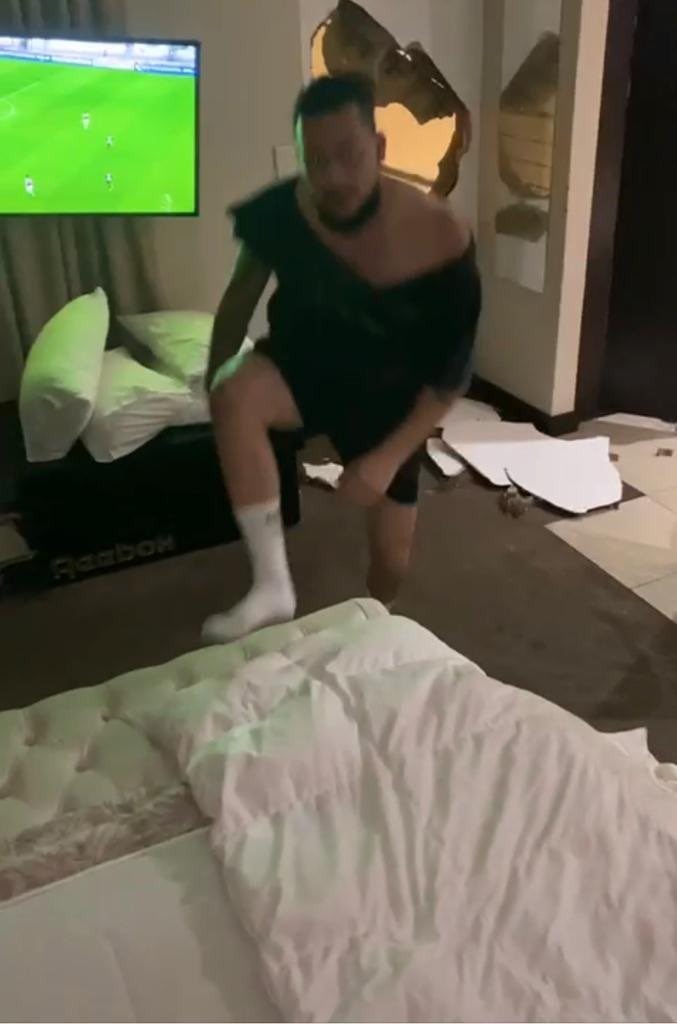 According to the woman, Tembe recorded her fiance breaking down the door in their Bryanston apartment. He had allegedly smashed her face against a wall during a fight, and she ran to the bedroom to escape. Tembe allegedly gave the footage to her friend, who also came to her rescue after the attack.
"Anele, on many nights, south protection from those close to her whenever AKA, whom she said became extra violent whenever he had taken drugs, attacked her, We often picked up Anele from AKA's house in the early hours of the morning following endless attacks on her by AKA."the friend said.
"Anele reported the incident to me. She then sent the video of the attack, " she added.
In one of the photos obtained by News 24, Tembe appeared in pain while placing ice packs on her body after allegedly being assaulted on March 13.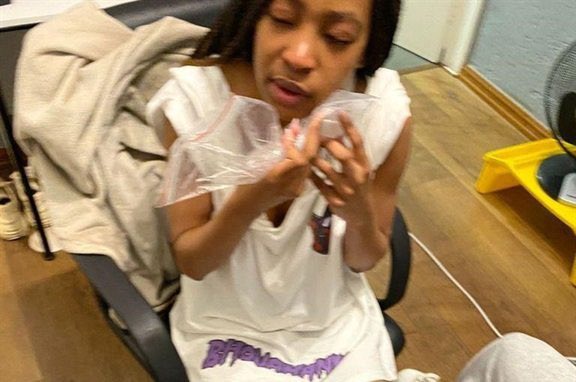 On Saturday afternoon May 8, AKA released a statement on Twitter, describing his relationship with Tembe as "beautiful, yet challenging, and saying he would not be drawn into exposing their troubles as a couple to defend himself against "one-sided views".
He also slammed allegations that "drug use and incidents of violence" plagued the couple's relationship, labelling the reports an "attempt to disparage his name and Anele's character".
"What makes it even sadder is the knowledge that some of the people, she and I loved and entrusted with our deepest troubles, are now using those as weapons to set a negative narrative on my character.
"I am a passionate and emotional person. What I will not do and stand for is watching people attempt to disparage my name and, importantly, Anele's to suit a narrative we both never signed up for," said AKA.
Nelli died on April 11 after apparently falling from the 10th floor of the Pepperclub hotel in Cape Town. Her death is being investigated by police.
At Nelli's funeral on April 16, her father and prominent businessman Moses Tembe moved to set the record straight on circumstances surrounding her death.
"As Anele's father, I categorically state that Anele was neither suicidal nor did she commit suicide. We must as a matter of priority deal with the scourge that bedevils our youth. Alcohol which is overused and drugs. Fellow South Africans we better wake up and smell the coffee, we have a serious problem with substance abuse.
"I cannot allow an unfortunate narrative to go unchallenged, a narrative that irks me to no end … that is 'Anele was chronically suicidal'. All I can say is, until Anele turned 21, not a single member of her family, my family would have associated her with suicide," he said.
Tonto Dikeh Gets 'No 1 Dad' Badge At Son's School
Tonto Dikeh stood in as her son's father at his school during an event to celebrate Father's Day.
Father's Day comes up on Sunday, June 20, and schools are celebrating ahead of the day.
Tonto Dikeh made sure to attend the event at her son's school.
King Andre, made her a badge that that reads "#1 Dad".
On the other side of the badge is a sweet handwritten note that reads: "I love you mummy for all you do."
Tonto shared photos from the event to Instagram and referred to herself as "Mama de papa".
See more photos below.
Khloe Kardashian Accused Of Photoshop Fail As Her Followers Point Out Curved Bench | PHOTOS
Khloe Kardashian has been accused of an awkward Photoshop fail after she shared a photo of herself that appears to show a curved bench.
Khloe posed in her walk-in wardrobe, wearing a skimpy brown crop top and skintight matching leggings laced up at the front,.
At first, fans accused her of photoshopping her face so much that they mistook her for sister Kim Kardashian or half-sister Kylie Jenner.
"I thought this was Kim at first!" one fan posted with a love heart emoji.
Another said: "Kim is that you?"
"Thought this was Kylie in her closet for a second!" someone else commented.
Keen-eyed fans then began pointing out that the bench behind Khloe was warped, as though the pic had been Photoshopped to make her hips curvier, thereby making the bench bend.
"The bench behind her is warped!" one fan pointed out in the comments section.
"TURN OFF THE FILTER!" another said.
An Armed Robber Who Operates As A Taxi Driver Exposed | PHOTOS
Thanks to social media, an armed robber who works as a taxi driver by the day at East Legon has been identified.
According to some people who have fallen victim to this taxi driver/armed robber, he deliberately offers lift to people he feels can be his potential victim especially students
It is said that what he does is deliberately lock the door of the passenger using the automatic locker at his side then proceeds to ask the passenger to hold the window tightly as he helps him to open it and in the process steals valuables from their pocket or handbags.
One lady who fell victim to his trick spotted the car in town and took a picture of it to share and warn people about him.
After her post several students shared their experiences with that same driver.
See photo below: