Chelsea Demand £80m N'Golo Kante Transfer Fee From Inter Milan
CHELSEA will demand £80million from any club wanting N'Golo Kante this summer, according to reports.
The Frenchman, 29, is facing an uncertain future with Frank Lampard still seemingly undecided whether or not to keep him in his plans.
And according to the Express, the Blues have decided they would accept any offers of £80m should they come in.
Inter Milan look the most likely side to land Kante in this transfer window.
Former Blues boss Antonio Conte brought Kante from Leicester to Stamford Bridge in 2016.
And it is thought the Italian would be keen on a reunion at the San Siro.
Neymar Considers Retiring From Football?
Neymar's football expectations haven't been all that exciting at PSG unlike his time with Barcelona.
The former Santo player seems to be ready to consider retiring from football anytime he feels like.
See what he has to say below. Does it means he is already considering retirement?
Ghana Tourism Authority Rewards 3 Winners of The Travel, See, Snap And Win Contest
The Travel, See, Snap, and Win contest has so far rewarded 3 deserving winners – a winner for each week.
The contest is largely welcomed by Ghanaians and has gradually gained momentum by seeing hundreds of entries every single week.
According to posts seen on the weekly winners' social media platforms, they are highly excited about their rewards and remain grateful to the Ghana Tourism Authority.
"Privileged to have won week 2 of the #travelseesnapandwin contest.
What are you waiting for?
You can have fun by traveling to any tourist site, restaurant, or hotel while standing a chance of being the next winner.
All you have to do is to take beautiful shots, share them on your social media handles with interesting captions, use the hashtag #travelseesnapandwin, and tag @ghanatourismauthority.
Good luck;" The week 2 winner Joseph Halifax Kwame Afesia posted on his Facebook page.
The contest which was announced and launched on December 18, 2020, is aimed at projecting the domestic tourism and hospitality sector in Ghana. It is expected to end on the 31st of January, 2021.
Entries are allowed for all Ghanaians above the age of 18.
To be part of the contest, to win amazing prizes such as air tickets, 5-star hotel stays, vouchers, Made-in-Ghana goods, and others, follow these steps:
– Visit any tourism or hospitality location of your choice in Ghana
-Take a picture or video of yourself at the location,
-Post the picture or video on social media with the hashtag #Travelseesnapandwin and tag the Ghana Tourism Authority in your post.
Winners of the contest are selected based on the creativity they put into their photo or video, their caption, total likes, and comments garnered over the week.
Past weekly winners of the contest are Vanessa Appiah, Joseph Halifax Afesia, and Nana Akua Boatemaa.
The contest is organized by the Ghana Tourism Authority with support from Beyond the Return and the World Bank.
For more inquiries on the contest, contact the Ghana Tourism Authority through its social media handles.
Atletico Madrid Unveils Moussa Dembele Following His Loan Switch From Lyon
Moussa Dembele, French striker as been officially unveiled as an Atletico Madrid player after completing a shock six-month loan move from Lyon to the LaLiga club on Wednesday.
The 24-year-old was unveiled at the Wanda Metropolitano Stadium on Thursday afternoon, January 14 and handed the No 19 shirt, which was previously worn by Spanish striker, Diego Costa.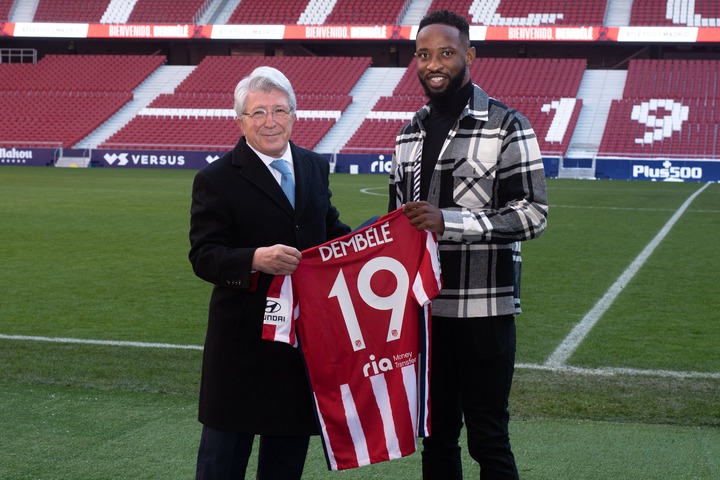 Dembele was signed as a direct replacement for Costa, whose contract was terminated in December, with a reported £29.6million option to buy in the summer.
The striker scored 21 goals and made six assists during his first campaign and followed that up with 24 goals and seven assists in 46 games last season.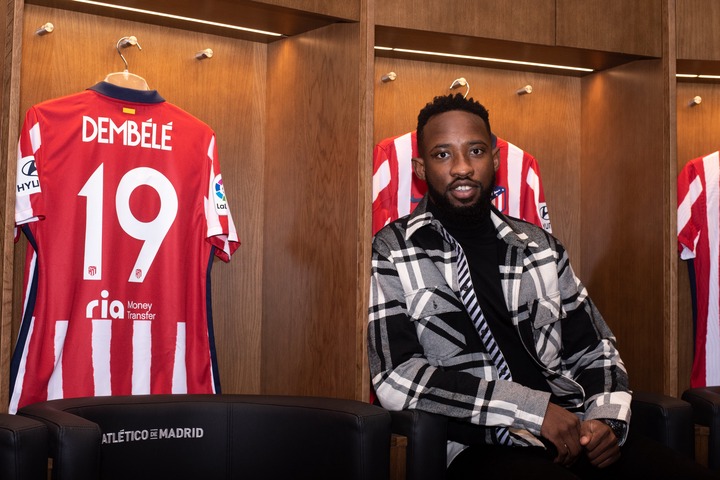 "With Dembele's arrival, we add a young yet experienced footballer who's strong both physically and as a finisher," Atletico said in a statement.
"His height also makes him a threat in the air and his speed allows him to run past the opposition's defenders."