Listen: DJ Chare — Mary Born Jesus
We bring to you another mad sound from DJ Chare which he titles "Mary Born Jesus"
Listen, Download And Share!!!
DJ Chare — Mary Bron Jesus [

Download

]
Unstoppable! Liverpool Club Owner's Wife Congratulates Unbeaten Reds On Twitter
In a Premier League game on Monday, Liverpool continues their unstoppable performance as they beat West Ham by 3-2.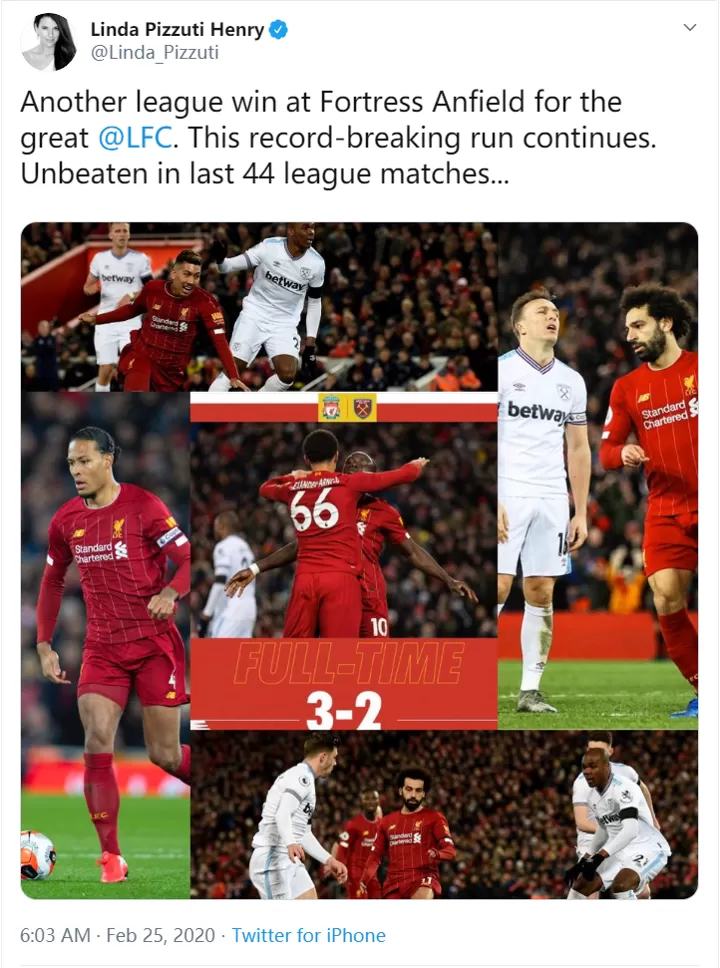 Man Utd 'Would Rather Sign Jota' Than His Wolves Teammate Jimenez
Jimenez has been linked with the Red Devils due to the great campaign he is having with Wolves but now they have set their eye on his teammate Jota.
Raul Jimenez is having a great season with Wolverhampton and many teams in the Premier League have inquired about the Mexican striker. When the January transfer window opened there were rumors that Manchester United was interested in signing Jimenez but now things have changed because the Red Devils are really interested in Diogo Jota, Jimenez's teammate.
According to the information from the Daily Express, Manchester United are now interested in Raul Jimenez's teammate, Diogo Jota and the Red Devils are willing to pay Wolverhampton 50 million euros for the portugues striker this summer. Jota scored a hat-trick in the Europa League and two goals against Norwich City in the Premier League last weekend.
Wolves could make 100 million if they sell Jimenez and Jota
Manchester United could sign Raul Jimenez and Diogo Jota if they wish and pay a total of 100 million euros for both players. According to Sky Sports and Goal the Red Devils would like to sign both players and pay 50 million for each one this summer prior to the beginning for the 2020/21 campaign.
This season Jimenez has scored 12 goals in the Premier League and 9 in the Europa League for Wolverhampton.
Chioma New Post On Social Media Gets Fans Worried
All seems not to be well between Nigerian superstar Davido and his baby mama Chioma Avril Rowland as a new post sighted seems to tell a message.
For the past few weeks now, rumors have gone out that Davido and his baby mama Chioma seem to be having a problem in their relationship but none of them have come out to deny or confirm the rumors.
In a new post sighted in Chioma's instagram page suggests that all isn't well with her and as to whether it's about her relationship with Davido or something else still remains a private issue.
Her post reads: "Don't tell me you love me, show me you love me". "I'm not watching anybody's words anymore … if you fucc with me & care about me imma be able to tell … and if you don't, it is what it is.."
Read some comments below:
kwineli: "I dey shake?. No be small matter"
luxurytrinket: "Now curious"
yawagyapong: "Thought you guys are kull"
serwaaakoto: "How should he show you, love, when he is busy making money"