DopeNation Encourages The Wearing Of Nose Masks On New Stunning Pictures
Lynx Entertainment signed music group DopeNation known for producing major hits such as Eish, Naomi, Maye Fine, Zanku, and more has released new stunning pictures.
The rap duo in the new pictures were seen in nose masks as the posted to give us the best shots ever.
In a way to listen to the advice of the government, making the wearing of nose masks mandatory, they are encouraging Ghanaians to be safe out there.
See the stunning photos below.
Connect with DopeNation on these handles below.
Facebook: DopeNation
Twitter: @GhDopeNation
Instagram: @GhDopeNation
US Presidential Candidate Joe Biden Kneels Before Don Little | PHOTO
There's a photo on-trend that captures US Presidential Candidate Joe Biden kneeling before Ghanaian diminutive actor Don Little in the USA.
The viral photo of the two has got the whole of the Ghanaian social media community talking. They are questioning the authenticity of the photo.
It's kinda weird how the two met and the kind of conversation that went on between them that made a whole US Presidential Candidate go down and his knees before Don Little.
The viral photo has stolen all the attention on social media. Netizens believe it's a photoshopped picture.
I think they have a point, in this era, everything is possible with respect to making a photo or video look real.
But one thing stays unclear. If it's a photoshopped picture why then did Joe Biden post on his official Instagram page?. You don't believe he actually posted? Well, see for yourself.
See post below;
Billionaire Businessman, Femi Otedola Buys Three Ferrari Portofino Whips For His Three Daughters | PHOTOS
Billionaire businessman, Femi Otedola has bought three Ferrari Portofino whips for his three daughters, DJ Cuppy, Temi, and Tolani Otedola.
DJ Cuppy took to Instagram to share photos of the three luxury cars which came in pink, brown, and dark blue colors and then wrote: 'Papa took us shopping and bought ONE of EACH! #FerrariPortofino #CuppyDat.'
A Ferrari Portofino is said to be worth over $200,000.
See more photos below.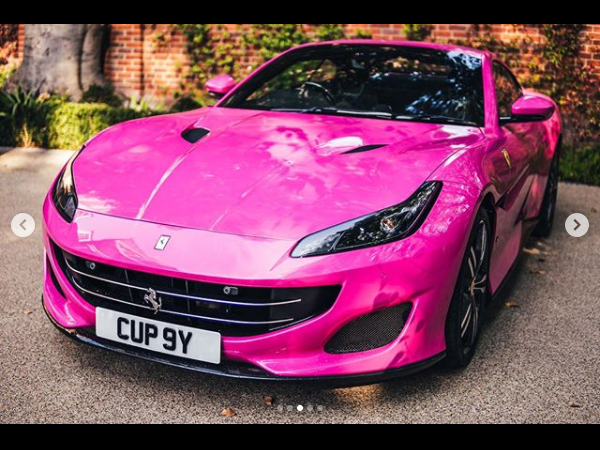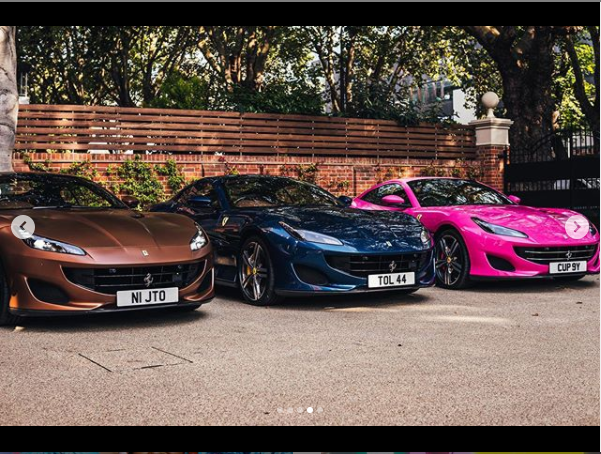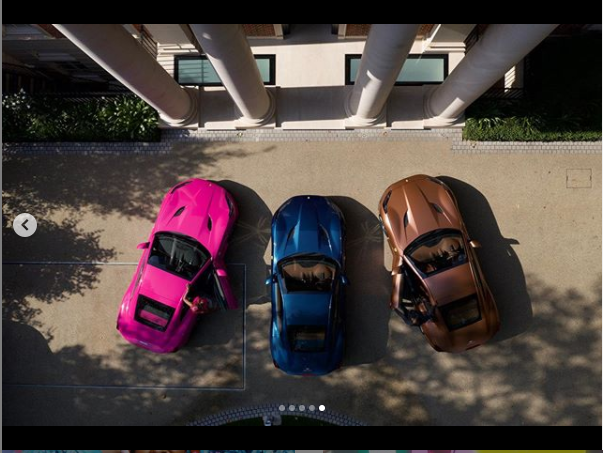 Identity Of Akuapem Poloo's Friend Who Leaked The Video Revealed | PHOTOS
Social media users yesterday got surprised when a video of Akuapem naked and lying on her bed surfaced on social media.
After the video found its way unto social media, Akuapem Poloo came out to state that the video was recorded by a friend whom she took in when she needed a place to put her head.
In the video, Akuapem Poloo is seen lying on a bed in her room, completely naked and waiting for her lover to come for them to play a match that was what we all thought.
As of yesterday, people have been looking for who that friend is and what could have made her share a video of the actress on social media.
Well, the identity of the said friend has finally been revealed and per information available, she is known as Susan the Boss.
According to sources, the two were pretty tight at one time but then had a falling out.
Susan, who allegedly leaked is said to have done that as an act of revenge on Akuapem Poloo.
See photos below: