Hajia4Real Flaunts New Lover On Social Media As She Confirms He's The Real Owner Of Her Body | PHOTOS
Socialite and fashionista Mona Faiz Montrage, known famously as Hajia4real, has sparked another controversy on social media following a photo she posted.
The photo shared by Hajia4Reall confirms rumors that she has finally settled on that one person who controls her curvy and nice body.
It became the biggest topic on social media regarding who owns the body of the socialite and fashionista extraordinaire.
She earlier shared a video of herself having crazy fun with a nice looking gentleman on social media.
But that wasn't the "Mr Right" netizens were expecting as it turned out he(the man in the video shared) is her blood brother.
Well, the Hajia4Real herself has finally shown her new boyfriend after a long wait to calm her fans and critics who were busy throwing jabs at each other.
Sharing the photo of herself and the lucky guy she captions "when you're in love" to signify that she's now soaked in the deep realms of love.
See the photo everybody is talking about below;
See her post below.
PHOTOS Of Ghanaian Millionaire, Mr. Kwesi Dadzie & His Wife, Portia Brenya
Ghanaian millionaire, Mr. Kwesi Dadzie is also known as VAL and his wife, Portia Brenya over the weekend sent social media buzzing with their most expensive wedding.
It can be said that VAL and Portia's wedding hashtag #BecomingDadzie2020 so far is the biggest wedding to ever happen in Ghana.
It has broken the record of #Kency20220, which had long been the marker system of grading another weddings in the country.
#BecomingDadzie2020 was indeed beautiful as there was some level of class shown. The display of wealth and power was equally displayed at the plush wedding.
The display of powerful luxurious cars, spraying of money on the bride and the groom was the order of the day at the wedding.
Amongst the fleet of cars which have been spotted by our outfit includes a Range Rover, Jeep Wrangler, Rolls Royce, just to mention a few.
Mr VAL gifted his beautiful wife a brand new Mercedes Benz S Class 550 at the wedding reception.
Model Emily Ratajkowski Announces She's Pregnant With First Child; Says She And Her Husband "Won't Know The Gender Until The Child Is 18" | PHOTOS
Emily Ratajkowski is expecting her first child with her husband Sebastian Bear-McClard.
The American model/actress, 29, shared the happy news on Vogue and revealed her growing baby bump in the special digital issue for the magazine.
Ratajkowski also penned an essay for the magazine, where she said the couple would wait until the "child is 18″ before revealing the gender because they hope to raise the child in a gender-neutral environment.
She wrote, "When my husband and I tell friends that I'm pregnant, their first question after 'Congratulations' is almost always, 'Do you know what you want?' We like to respond that we won't know the gender until our child is 18 and that they'll let us know then."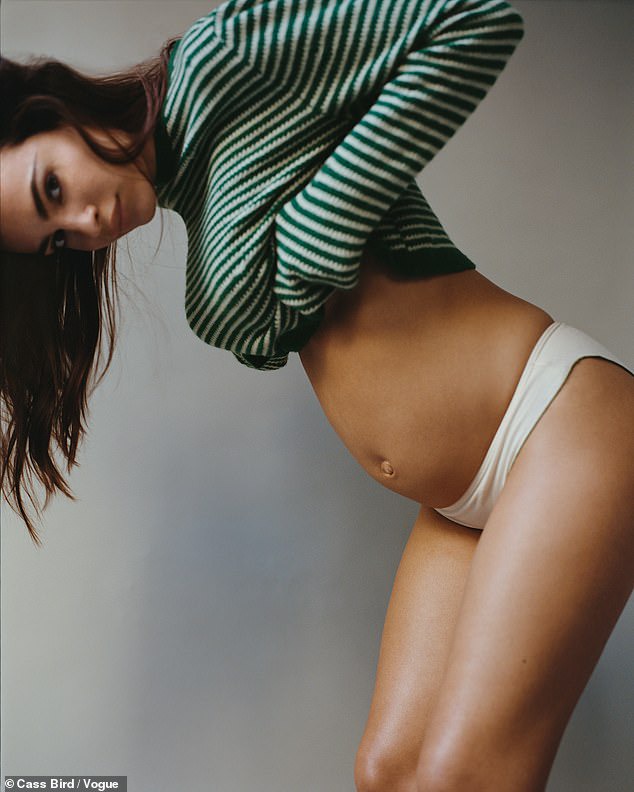 "Everyone laughs at this. There is a truth to our line, though, one that hints at possibilities that are much more complex than whatever genitalia our child might be born with: the truth that we ultimately have no idea who – rather than what – is growing inside my belly."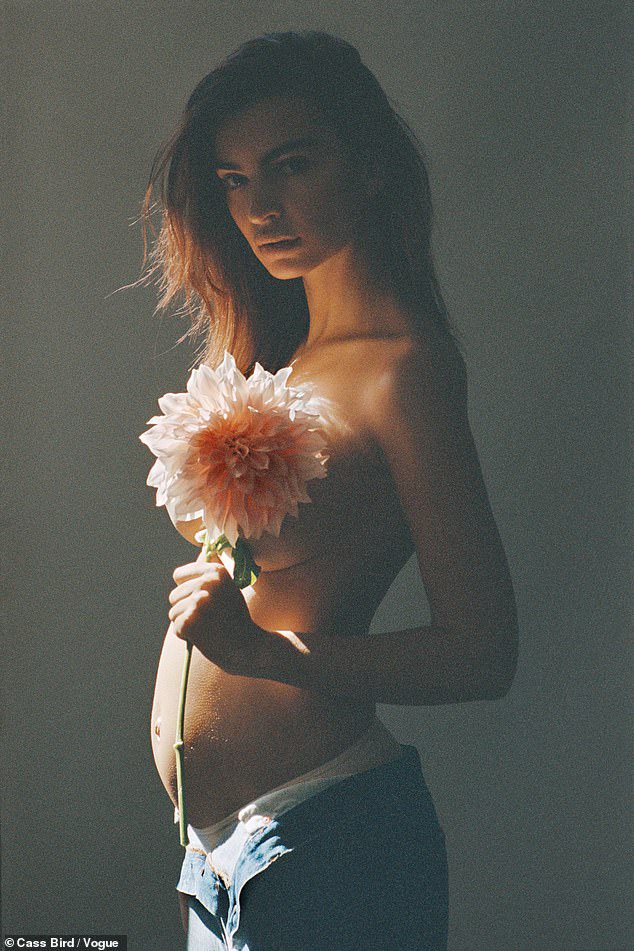 "But no matter how progressive I may hope to be, I understand the desire to know the gender of our fetus," she continues. "It feels like the first real opportunity to glimpse who they might be."
Emily Ratajkowski and her husband, movie producer Sebastian Bear-McClard have been married since 2018.
Meet Ama Serwaa, The Most Beautiful Policewoman In Ghana | PHOTOS
For days now, a police officer in Ghana has been trending on all the social media platforms after her photos surfaced on some blogs.
The young lady has been identified as Priscilla Serwaa Dufied but she goes by the name Ama Serwaa Dufie on social media where she is very popular.
The young lady from the information gathered is stationed at Wa in the Upper West Region of Ghana and she is with the Visibility (RPD) Unit.
Besides her beautiful face, what made her go more viral is the gigantic backside she carries. She has amazing physic with everything a woman would desire.
The 20+ old Ama Serwaa who is a Sunyani Senior High School (SUSEC) graduate has been in the police service for 3 years and still counting.
Interestingly, the mother of Ama Serwaa who hails from Abesim in the Bono Regio is also a policewoman and she is also heavily endowed. Indeed, like mother like daughter.
Check out more photos of Ama Serwaa Dufie below.