How To Talk To A Woman You're Interested In
A lot of men rattle and get stressed over the idea of talking to a woman they're interested in. If you happen to be one of these guys, find comfort in what we're about to reveal to you. Most women feel the same way. In fact, women experience the same level of stress and giddiness when talking to men especially if they're aware that the person is someone who's interested in them.
How are you going to talk to a woman you're interested in? Here are 6 principles to help you carry out a successful conversation with the woman you like without messing up;
1. You must have a valid reason to talk to her
Having a valid reason to talk to a woman you're interested in gives substance and significance to your approach. Don't talk to a woman you like without a clear intention in mind. Words that don't make sense coupled with anxiousness are a perfect recipe for disaster. So think about your opening line carefully. Friendly topics and trivial matters that make sense are good starting points that will enable you to put your mouth where your mind is.
2. Make her feel comfortable
Don't ask questions that will make a woman feel uncomfortable. Avoid adding weight to the situation by keeping the conversation light, casual, and friendly. Don't put her on the spot by asking questions that are too personal. The best way to achieve a pleasurable conversation with a woman you're interested in is by engaging in topics that you're both comfortable and familiar with.
Learning how to carry out a good and spontaneous conversation can help you develop the right skills to make a woman more comfortable. A lot of men try to build up their spontaneity and confidence by engaging in anonymous phone dates and phone-sex talks with strangers. Bolder and daring topics enable men to practice and to develop the assertiveness they need to approach women with more courage and certainty.
3. Make eye contact
It may seem uncomfortable at first but making good eye contact while talking to a girl you're interested in makes the conversation more personal and intimate. It enables you to express your honesty and sincerity no matter how nervous you feel. Eye contact is also essential in order for you to become more comfortable with each other; and adds an element of romance to your conversation even though you're still trying to get to know more about each other.
4. Make her feel that she has your undivided attention
No matter how awkward and uncomfortable you feel, focus your attention to the woman you're talking to. Make it clear to her that she has your undivided attention. Avoid scanning the room while she's talking or making unnecessary gestures. Listen to her, look at her in the eye, and respond appropriately.
If you feel that you can't hold her stare and you're becoming too self-conscious, try to look down for a short while to regain your composure before meeting her eyes again. If you feel nervous, just laugh it off and don't worry even if it's becoming obvious to her. Women like men who are easily drawn by their charm.
5. Recognize when she's not interested in the topic and move on
Think fast and be aware of the red flags when talking to a woman. It only takes a split second to turn her off completely, so be aware when she's starting to lose interest on the topic and move on from there. As a rule of thumb, avoid topics that are too personal, or those that violate her personal boundaries and make her feel uncomfortable.
You must know exactly where you stand at all times. So don't be pushy or overly comfortable if you're interested to pursue her. One single mistake can draw a woman away completely. Be sensitive enough to know when you're making a woman feel uncomfortable. Apologize if you unintentionally made a foul remark and express your sincerity if you unwittingly crossed the line; then start over on a more positive note. If for some reason, she's trying to pull back away from you, let her go and find the perfect timing to redeem yourself.
6. Develop the Right Mindset
As a guy, what does it take to successfully talk to a woman that you're interested in? How are you going to keep her engaged to win her heart and attention? One of the things you must develop is the right mindset. Being aware of the position that she's in and how she feels while you're talking to her will enable you to develop this.
Here are some realities that you can consider to achieve the right mindset; and to put your best foot forward if you're determined to pursue a woman you're interested in.
Women can be just as nervous as you are
If you feel that approaching a woman and initiating a small talk with her is nerve-racking, don't dwell too much on your fears and uncertainties. Remember that it's equally difficult for a woman to talk to a guy she's not very comfortable or familiar with. Knowing that the feeling is mutual gives you enough validation, and can make you feel more entitled to draw courage since you're the man. So if you're feeling nervous while talking to a woman that you're interested in, be aware that she might be just as nervous as you are.
Most women find shy and sheepish guys more attractive
Surprisingly, most women nowadays prefer shy guys with sheepish grins more attractive than alpha males. Men that stutter a little and get giddy and coy when talking to women are not just perceived as more sincere and genuine; there's also a hint of cuteness and subtle sexiness in it. In a world full of alpha males that assume dominance, being shy and nervous while talking to women is a sign of sincere and honest intentions.
Women like guys that are not intimidating
If you're finding it hard to talk to a woman, learn to recognize that being anxious about it means that you're in your right elements. Use the slight discomfort to your advantage because in reality, most women don't like guys that are overly self-assured. The small traces of doubt and hesitation are essential to achieve the perfect balance of confidence and humility. And this can make a woman feel more comfortable towards you because your presence is not intimidating.
On a Final Note
Talking to a woman you're interested in doesn't require special skills or a high level of confidence. Sincerity, honesty, and good intentions are more than enough to highlight your character and express yourself in a positive light. If you're feeling anxious, use it to your advantage, because a subtle hint of shyness and hesitation are signs of humility and modesty that most women appreciate in men.
Instagram Apologizes To Nigerians For Incorrectly Flagging Posts In Support Of #EndSARS Campaign
Social media network, Instagram has apologized to Nigerians for incorrectly flagging down posts in support of #EndSARS as "false information."
Recall several Instagram users took to their respective accounts to react in anger after their posts aimed at spreading awareness about the #EndSARS campaign were flagged down as "false information."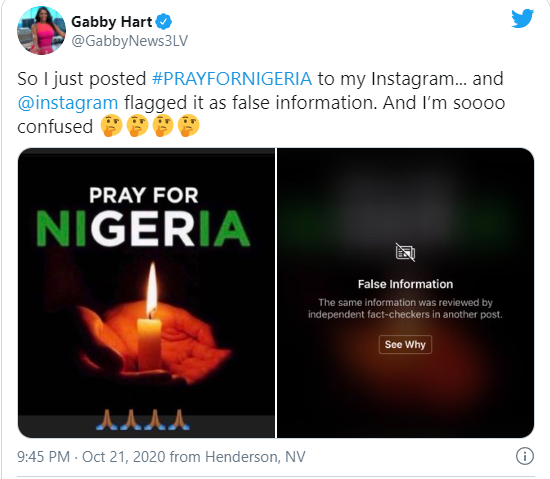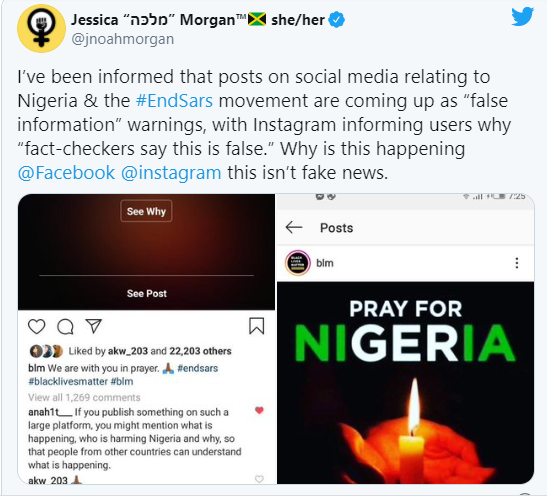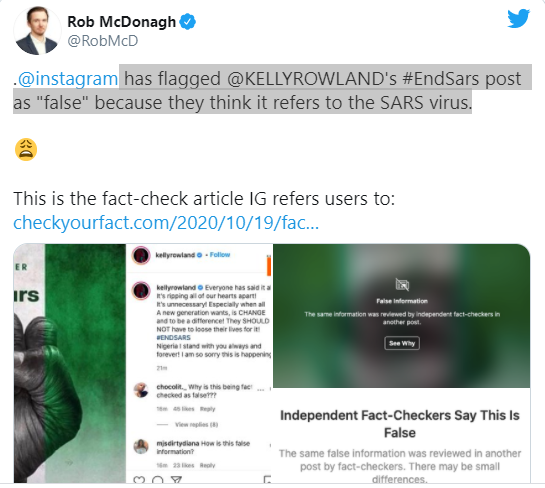 In a statement released to their Twitter page, the social media platform admitted that they incorrectly flagged down posts in support of #EndSARS and apologised to Nigerians for the error.
The statement read: "Yesterday our systems were incorrectly flagging content in support of #EndSARS, and marking posts as false. We are deeply sorry for this. The issue has now been resolved, and we apologize for letting our community down in such a time of need."
Yesterday our systems were incorrectly flagging content in support of #EndSARS, and marking posts as false. We are deeply sorry for this. The issue has now been resolved, and we apologize for letting our community down in such a time of need.

— Instagram Comms (@InstagramComms) October 22, 2020
I Will Never Love A Woman Again : Ghanaian Man Shares Sad Story After Looking After A Woman Through School For 4 Years, Preparing For Her Wedding & Finding Sleeping With Another Man In His Own House
A Ghanaian made on Jodel app has shared a sad story of him looking after a level 100 UPSA lady for 4 years.
According to him, they started as friends and since the lady's family was fit enough to pay her school fees, they asked the lady to drop out of school but then, the young man told the lady's parents he will look after her.
The man had spent millions on the lady by looking after her, paying her fees, buying her provisions, and all.
Fast Forward, it got a time the lady proposed to the man and the guy had to speak with the lady's father on the issue. The man accepted and decided to marry her, buying her wedding gowns and all. Unfortunately, his brother died and they had to do the funeral in his village. He spends about a month and more there and upon returning to his own home, he found a car parked in his own home.
Entering the home, she heard a moaning voice which probably was his yet-to-be wife who was being given a serious doggy.
Read the full story below.
https://twitter.com/David_Sackey_Jn/status/1317899598980128769?s=19
Guys you really need to fear women.
Five Key Factors For A Future-Oriented Digital Transformation Of Electric Power Enterprises
At HUAWEI CONNECT 2020, IDC and Huawei jointly released the white paper for the electric power industry — Building the Future-Ready Power Enterprise: Road to a Successful Digital Transformation.
In the white paper, IDC proposed a methodology for the transformation of electric power enterprises. This methodology supports and aligns with Huawei's digital transformation methodology. IDC and Huawei follow a similar approach with frameworks and blueprints to help organizations design their digital transformation priorities and set their agenda, which in turn enables power enterprises to deliver the business value of scale.
Electric Power Enterprises Urgently Need New Operating Structures and Business Models
The power industry has long faced disruption. Power enterprises are now facing multiple changes. Management will need new operating structures and business models if power enterprises are to remain key players in the energy ecosystem. As 2020 progresses, COVID-19 has introduced another dimension of change and disruption that business leaders in the power industry must tackle.
Hou Jinming, Deputy Director of the Technology Department of the Global Energy Interconnection Development and Cooperation Organization (GEIDCO) said that "As the advance of global energy reform and energy Internet development, the power sector will take an entirely different shape. It will be decarbonized, digitized, and intelligent." The implications of the change will impact the management, operations, services, and transaction modes of the electric power industry. Power enterprises must reconsider who the customer is and who the competitor is, a new breed of stakeholders and participants, and how the energy ecosystem works. This will mean new customer engagements, new business models, new competitors, more stakeholders, and increased risks.
Increasing renewables, emerging power consumption devices, multiplying power grid connections, and the integration of energy, information, and transportation networks require power enterprises to systematically improve their response capabilities and the intelligence of their management systems and business processes. This will allow power enterprises to better adapt to complex environments, and enable power systems to operate more securely, adaptively, flexibly, and efficiently. Therefore, high operation data analysis efficiency, rapid and efficient artificial intelligence (AI) decision-making capability, and full-process automation will be crucial to the survival of power enterprises.
Methodology: Five Stages of Digital Transformation of Electric Power Enterprises
To build a future power enterprise, IDC proposes the digital transformation methodology for the electric power industry.
IDC's maturity model is part of its digital transformation methodology that seeks to provide a framework for companies to build their roadmaps. According to the maturity model, the digital transformation of electric power enterprises is divided into five phases: adhoc, opportunistic, repeatable, managed and optimized.
The factors most critical to the success of power industry digital transformations are as followed: 1. A single enterprise digital strategy; 2. Resolution to make the required organizational and cultural changes; 3. A long-term investment commitment to digital transformation; 4. A platform-based strategy; 5. An enterprise-wide data governance model.
Emilie Ditton, AVP of the Energy and Manufacturing Insights Group, IDC Asia Pacific, believes that modernization, digitalization, and transformation of the grid are an immediate requirement. The transformed digital grid will combine traditional centralized generation, large-scale distributed generation, and renewables as well as enabling visualized management and control of the complex power grid environment. Grid operations will transform from digital grid operations to smart grid operations. New business models will be established, and the power service mode and power grid management mode will be changed.
Huawei: Reliable Partner for Digital Transformation
Collaborating with its enterprise partners, Huawei implements comprehensive awareness, interconnection, and intelligence of various power terminals by integrating 5G, IoT, optical, IP, cloud, big data, and AI technologies into the power system. Through digital transformation, Huawei is committed to assisting customers to develop coping strategies in dealing with industry challenges and seizing future opportunities.
Lu Yongping, Vice President of the Global Energy Business Dept of Huawei Enterprise Business Group, stated that Huawei is a reliable partner for digital transformation. Huawei will facilitate the digital transformation of electric power enterprises through a variety of methods, including assisting in the understanding of their own status quo, the market, and the entire industry ecosystem. Based on extensive digital transformation practices in the energy industry, Huawei has developed an energy ring — '1-2-3-2-1' — a digital transformation framework applicable to the energy industry, in aiding electric power enterprises to realize the vision of their digital transformation goals.
Adhere to one transformation vision: Electric power enterprises should interpret 'digital transformation' as a corporate-level transformation strategy and an indispensable element of their overall strategy.
Create two assurance conditions: Develop data literacy levels of enterprises and employees, progress the cultivation of a digital and transformation culture, and build a talent team for digital transformation, supporting enterprises' digital transformation objectives.
Implement three key processes: Implement integrated management of planning, construction, and operations and ensure that digital transformation is progressing as outlined, so that an organization's transformation vision can be converted into enterprise value.
Build two core driving forces: Follow service and technology trends and seize opportunities in the future.
Build one basic platform: Build a fully connected digital platform to provide solid foundations for the digital transformation of businesses.
Huawei's digital transformation methodology is similar to that of IDC, and they complement each other. Both parties believe that digital transformation steps and frameworks need to be planned and established to help electric power enterprises design their digital transformation priorities and set their agenda, which will enable power enterprises to deliver the business value of scale.
Hu Hao, Chief Digital Transformation Officer of the Global Electric Power Industry of Huawei Enterprise BG, pointed out that the global energy industry is facing transformation. The traditional energy consumption structure centered on primary energy is gradually transforming into a new structure centered on secondary energy such as PV and wind power. This will drive the industry evolving towards decarbonized, clean, electrified, and distributed. During the transformation, Huawei will help power enterprises optimize management processes, reduce production costs, improve operation security, and innovate business models. It will also help enterprise customers accelerate digital transformation to achieve the goal of building an intelligent energy system that features multi-energy synergy, ubiquitous connectivity, and intelligent interaction.
For more information, please visit: https://bit.ly/3dH7ZgK.