How We Managed To Finally Catch Hushpuppi : FBI Operative Shares Secret Behind Operation
The most trending subject among Africans and Africans living in the diaspora is arrest of alleged fraudster, Hushpuppi legally known as Ramon Abbas.
Hushpuppi and his cohorts were on June 9 arrested by FBI and Dubai Police in Dubai in an operation they termed as 'Fox Hunt'.
A report has sighted on Theinfong details how the alleged scammer was apprehended by the FBI and Dubai Police.
Hushpuppi who is known for living a very extravagant lifestyle was arrested for alleged fraud as he was reported to have scammed various individuals and companies to the totaling over 1.9 million victims.
In an affidavit attached to charges against the socialite in the U.S, the Special agent Andrew John Innocenti stated that the main suspect and others recognized only as Coconspirator 1 and Coconspirator 2, used to hack into the computers of their victims and wire funds from one account to the other.
The money acquired was funded by their expensive and luxurious lifestyle that social media bears witness.
"The fraudster will direct the unsuspecting personnel of the victim company to wire funds to the bank account of a third party (sometimes referred to as a "money mule"), which is often a bank account owned, controlled, and/or used by individuals involved in the scheme based in the United States.
The money may then be laundered by wiring or transferring it through numerous bank accounts to launder the money, or by quickly withdrawing it as cash, by check, or by cashier's check."
Abbas and Coconspirators 1 and 2 allegedly laundered approximately $396,050 while Coconspirator 2 was in Los Angeles, California
Abbas and Coconspirator 1, he said, "conspired to launder funds intended to be stolen through fraudulent wire transfers from a foreign financial institution (the "Foreign Financial Institution"), in which fraudulent wire transfers totaling approximately €13 million (approximately USD $14.7 million) were sent to bank accounts around the world in February 2019.
"Coconspirator 1 conspired with the persons who initiated the fraudulent wire transfers and also conspired with a number of others, including ABBAS, to launder the funds that were intended to be stolen.
"ABBAS, specifically, provided Coconspirator 1 with two bank accounts in Europe that ABBAS anticipated would each receive €5 million of the fraudulently obtained funds."
Continuing, he said that analysis of Coconspirator 1's iPhone and other online accounts showed that Coconspirator 1 "operated and tasked money mule crews for a number of fraudulent schemes, including BEC schemes and cyber-heists.
"Analysis also showed that Coconspirator 1 communicated with the U.A.E. phone number +971543777711 ("Phone Number 1") about multiple fraudulent schemes and money laundering.
"Phone Number 1 was one of the phone numbers ABBAS used during 2019 and 2020.
"Based on my review (pursuant to federal search warrants obtained in this District) of data from Coconspirator 1's iPhone and from an online account connected to that phone (the "Online Account"), other law enforcement personnel's review of that digital data, and from discussions with United States Secret Service ("USSS") and FBI personnel, I know the following: a. Coconspirator 1's iPhone listed Phone Number 1 (+971543777711) with the contact name "Hush." The phone also contained a contact for Snapchat username "hushpuppi5," which listed the Snapchat contact name "The Billionaire Gucci Master!!!" b. Searches of Phone Number 1 and the contact name "Hush" co-conspirator 1's iPhone revealed messaging conversations between "Hush," using Phone Number 1, and Coconspirator 1. (For ease of reference, communications with this moniker and Phone Number 1 are referred to as communications with ABBAS in the remainder of this affidavit.)
"In or around December 2019, April 2020, and June 2020, I reviewed the publicly viewable Instagram account of "hushpuppi" at www.instagram.com/hushpuppi.
Based on information available on the profile page, the user of that account made more than 500 posts and had 2.3 million followers as of June 2020.11."This Instagram account included numerous publicly viewable images of a man who appeared to be ABBAS, based on comparisons to photographs of ABBAS in passports and other identification documents referenced below in paragraphs 16.c to 16.c.iv.
Hundreds of these images on the Instagram account showed ABBAS in designer clothing and shoes, posing on or in luxury vehicles, wearing high-end watches, or possessing other luxury items, indicating substantial wealth."
Abbas made his initial court appearance in Chicago, USA, on Friday and he is expected to be transferred to Los Angeles in the coming weeks.
He was extradited to the USA from Dubai on Thursday to face charges of conspiracy to launder millions of dollars from business email compromise (BEC) frauds and other scams.
The US Justice Department described Abbas as a "Dubai resident who flaunted his extravagant lifestyle on social media."
Hushpuppi was arrested along with 11 others in six simultaneous raids carried out by the Dubai Police.
Confiscated from them were 13 luxury cars worth N2. 640 billion (Dh 25 million), 21 laptops, 47 smartphones, 15 memory storage devices, 5 external hard drives and 800, 000 emails of potential victims.
The gang was responsible for Dh1.6 billion (about N169 billion) fraud involving over 1.9 million victims.
At Least 50 Killed And 2,500 Injured After Massive Explosion In Lebanon's Capital Beirut | PHOTOS + VIDEO
At least 50 people have been killed and over 2,500 injured after a massive explosion erupted in the Beirut port area, damaging buildings and vehicles in Lebanon.
Lebanon's health minister, Hamad Hassan said — the figures were "preliminary estimates," while adding that the blasts had caused a 'very high number of injuries' and huge damage.
"It is a disaster in every sense of the word," he said in an interview with several television channels while visiting a hospital in the Lebanese capital.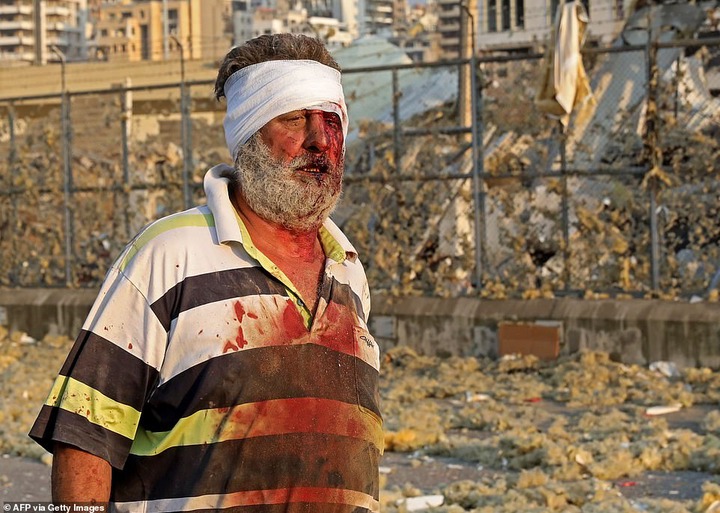 The explosion happened at around 6pm local time at the city's port, where warehouses are believed to contain explosive materials.
Dramatic footage posted on social media shows smoke billowing from a building in the port area before an enormous fireball explodes into the sky, sending a vast shockwave across the city that was heard and felt as far away as Cyprus – more than 200km (180 miles) away.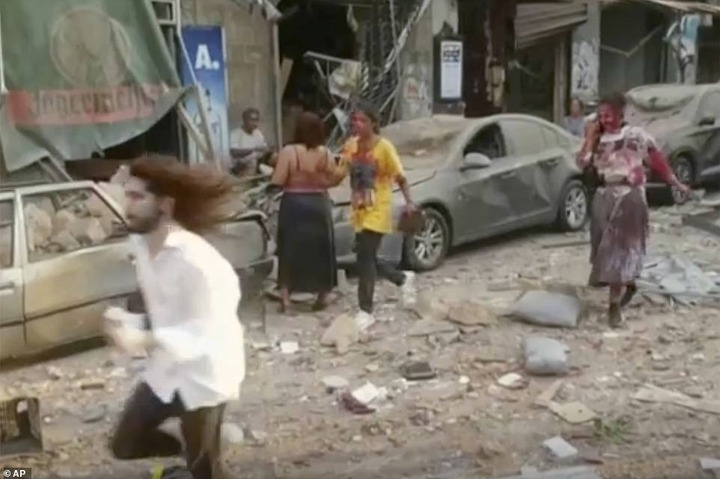 The afternoon explosion destroyed several vehicles and buildings including the house of former PM Saad Hariri, who has been confirmed safe by his party.
Beirut's Hotel Dieu Hospital is said to have admitted more than 500 wounded patients and no longer receiving more, while Lebanon's Red Cross confirmed many others were still trapped in their homes.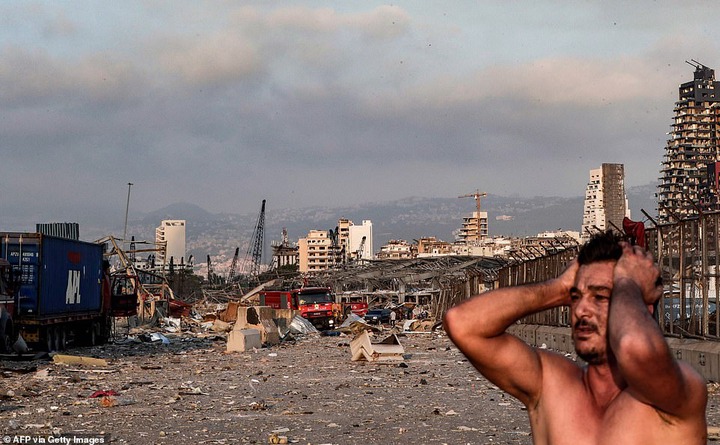 General Security chief Abbas Ibrahim said: 'It appears that there is a warehouse containing material that was confiscated years ago, and it appears that it was highly explosive material.'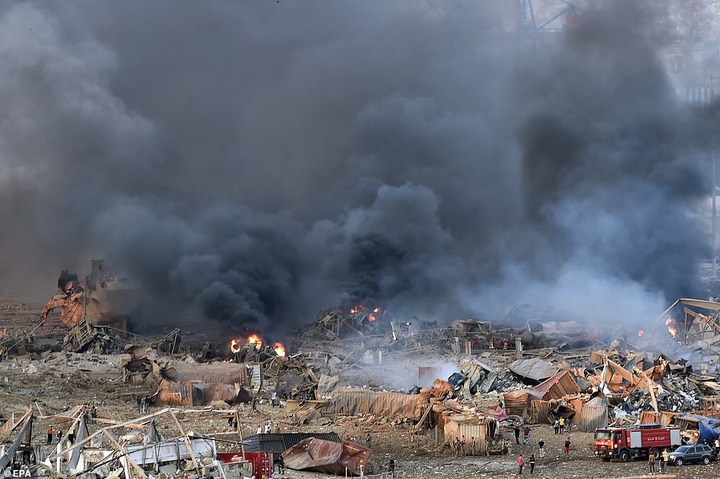 Prime Minister Hasan Diab has declared Wednesday, August 5, a day of mourning, and President Michel Aoun called for 'urgent' defence council talks.
Israel has denied any involvement amid escalating tensions with the militant group Hezbollah along the country's southern border.
See more photos and watch the video below.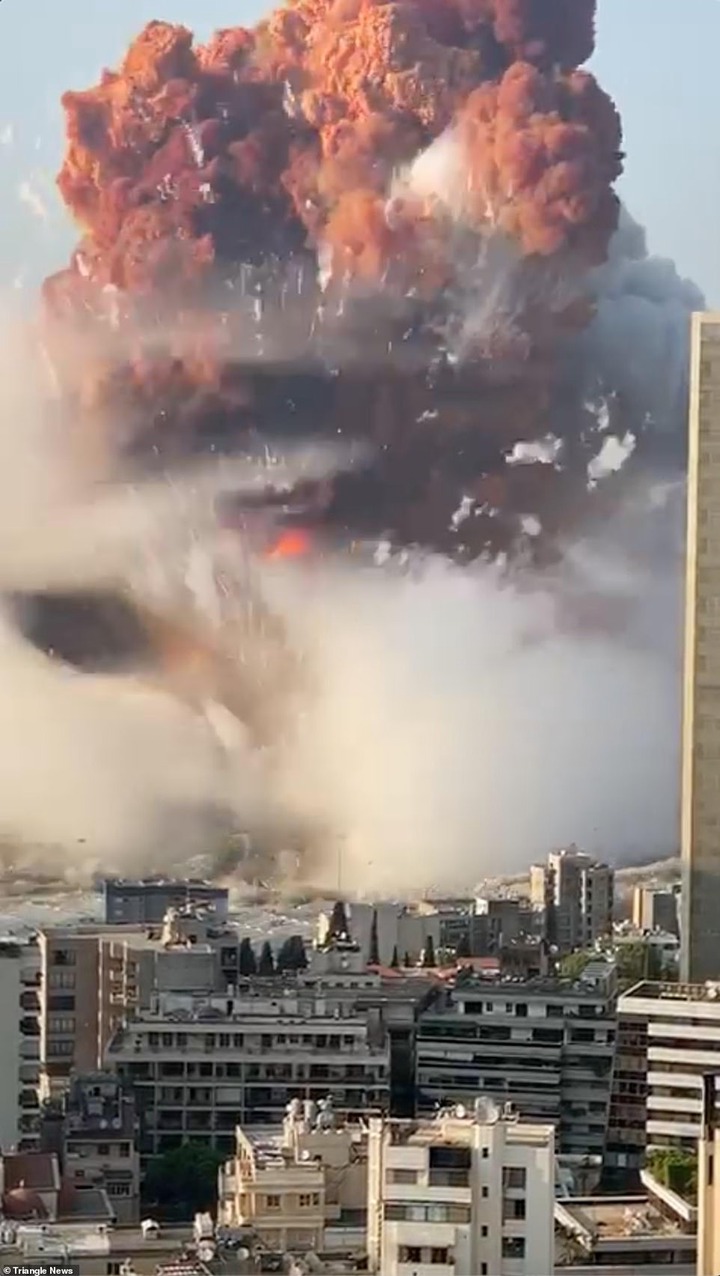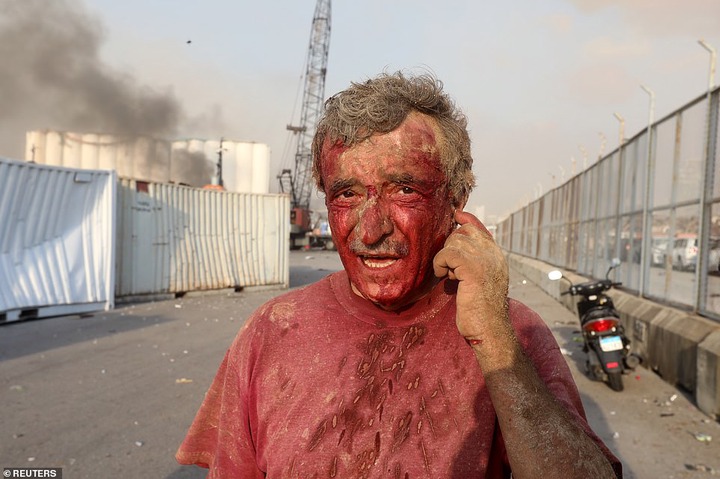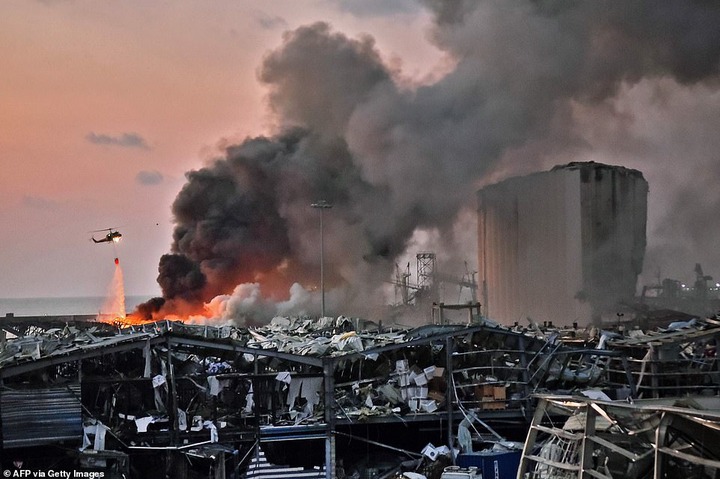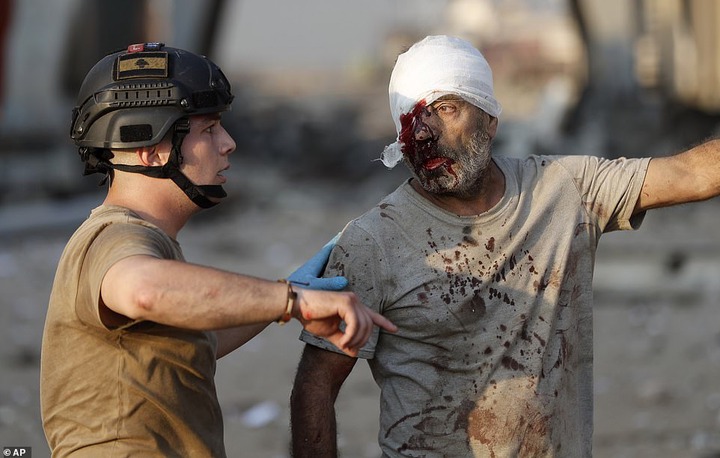 Man City Signs Ferran Torres For €21 Million
Manchester City has been able to sign Valencia winger Ferran Torres for €21 Million Goal reported.
Transfer insider Fabrizio Romano has stated the move is now 'confirmed', with the 20-year-old now contracted at the Etihad Stadium until June 2025.
Medical checks took place at the clinic of Dr Ramon Cugat, who has performed multiple medical operations with Manchester City in recent years – most recently, a knee operation on striker Sergio Aguero.
OFFICIAL | Ferran Torres is a Manchester City player ✍️ pic.twitter.com/rbLn2pS26J

— Goal (@goal) August 4, 2020
Manchester United And Jadon Sancho 'Agree Terms On A Five-Year Contract Worth £340, 000 Per Week'
Manchester United have reportedly agreed on terms on a five-year deal worth £340,000-a-week with Jadon Sancho.
The England international and Borussia Dortmund forward is on the verge of joining United with the two clubs in advanced talks over a deal worth £108million.
According to BILD, Sancho has now put pen to paper on personal terms and all that needs to be determined before the deal can go through is the structure of the transfer.
Other reports claimed United would pay £63m upfront and then £27m and £18m over the next two summers.
Negotiations are still ongoing but are expected to be finished within the next week, with Dortmund set to make a staggering profit having signed the winger for just £8m from United's arch-rivals Manchester City in 2017.
A fee of £108m for the 20-year-old would see him become the most expensive player bought by an English club, topping the £89m Manchester United paid to sign Paul Pogba from Juventus in 2016.
The deal would also see Sancho become the club's second-highest paid player behind David de Gea and the third top earner in the Premier League.
Sancho registered 17 goals and 17 assists across 32 Bundesliga games last season.