I Sold Tomatoes For 4 Years : Lekzy DeComic
In an exclusive interview, Ghanaian comedian Lekzy DeComic discussed his life experiences.
The well-known and talented comedian revealed to Mr Gerald Odum-Mensah on the Experience With Odum show that he used to sell tomatoes.
According to him, even though his family is neither rich nor poor, there was a time when his family faced life challenges. He revealed that when he was ten, he sold tomatoes for four years to help his family survive. He had to do everything to help his family because he was the first child.
On the show, he expressed gratitude to his father for ensuring that he received the best education possible despite the family's financial difficulties.
Watch the full interview below.
1xBet – new regional partner of PSG
International betting company 1xBet and the French football club Paris Saint-Germain have signed a partnership agreement for the next three seasons.
On the 1st of July 2022, 1xBet became an official regional partner of the Parisian club in Africa and Asia, extending to other regions from the following season onwards. In these territories, they will roll out marketing campaigns featuring the PSG men's professional football team.
Fans can already enjoy the first benefits from the partnership between the 10-time French champions and one of the leaders in the global betting industry. The parties have launched a special website, https://1xpsg.com/, where users can find a promotional code that gives new players the opportunity to receive a boosted welcome bonus.
"We are delighted to welcome 1xBet as a regional partner of Paris Saint-Germain," announced Marc Armstrong, Chief Partnerships Officer at Paris Saint-Germain. "1xBet is well established in continents where the club has a great many supporters. 1xBet is an ambitious stakeholder in the world of online sports betting and, by collaborating with Paris Saint-Germain, hopes to consolidate its position as a leader in many countries."
"Paris Saint-Germain is one of the world's most popular football clubs," added Alex Sommers, spokesperson for 1xBet. "We share a desire to succeed in all fields and to offer fans a brand-new, enriched online betting experience."
1xBet is one of the world's leading bookmakers, operating directly and via its franchise partners in more than 50 countries across Latin America, Europe, Africa and Asia, employing thousands of staff.
About 1xBet
1xBet is a world-famous betting company with over 15 years of experience in the industry. The brand's customers can bet on thousands of events in over 60 sports. Plus, the company's website and apps are available in more than 60 languages.
1xBet cooperates with well-known sports clubs and organisations – FC Barcelona, ​​FC Lyon, Italian Serie A, AFCON and others. In addition, there are popular esports organisations in the 1xBet partnership portfolio, including MIBR, Team Spirit, K23, and OG Esports. The bookmaker has repeatedly become a nominee and winner of prestigious accolades, including awards from IGA, SBC, G2E Asia, EGR Nordics Awards and others.
About PSG
PSG is one of the most decorated clubs in France and the most successful in the 21st century. The team regularly reaches the final rounds of the Champions League, and in the 2019/20 season, it became a finalist in the most prestigious club tournament in Europe.
Some of the best players in the world play in the Paris club: 7-time winner of the Ballon d'Or Lionel Messi, the most expensive player in the history of football – Neymar, world champion French National squad member Kylian Mbappé and many others.
Join the 1xBet community right now.
Inside Benjamin Mendy's 'isolated' mansion where it is claimed he locked and raped women (Photos)
Pictures of footballer Benjamin Mendy's £4.8million mansion where the former Manchester City players allegedly raped multiple victims was revealed to the jury yesterday.
Jurors at Chester Crown Court on Monday August 15, saw bodycam footage of the interior of the house where Mendy's alleged 'fixer', Louis Saha Matturie, is accused of bringing girls and young women from the Manchester nightclub China White, to be raped by the footballer.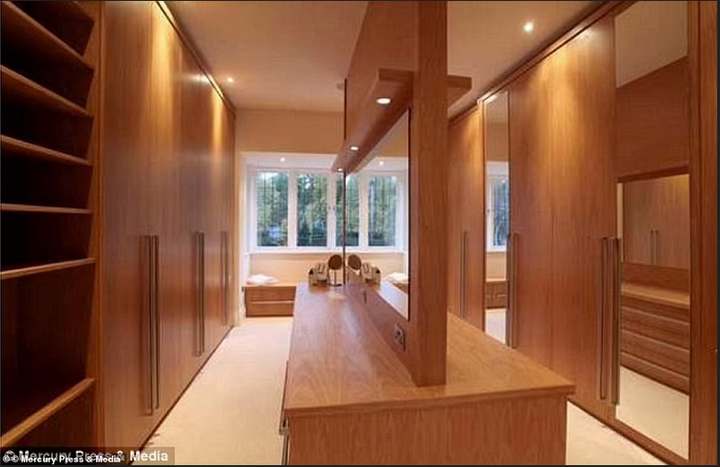 The footage of the Grand Designs-style property showed an indoor swimming pool and home gym, what appeared to be a large changing area complete with vanity mirrors, spa accessories and huge wardrobes, and the footballer's bathroom and kitchen.
Paintings of Mendy and various graphics bearing his name were seen on the walls.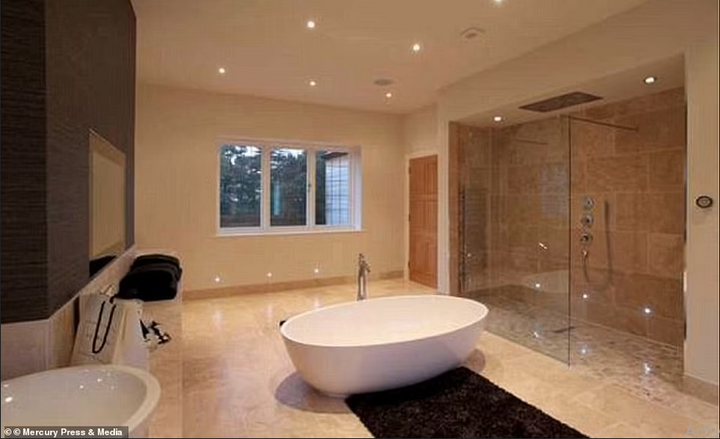 Two of the areas in the house in Prestbury, Cheshire, doubled as 'panic rooms' where two of the footballer's alleged victims claimed they were assaulted.
Both the master bedroom and downstairs office of the huge home had a special locking mechanism, which created a 'panic room' in case of burglary which can only be opened from the inside not the outside.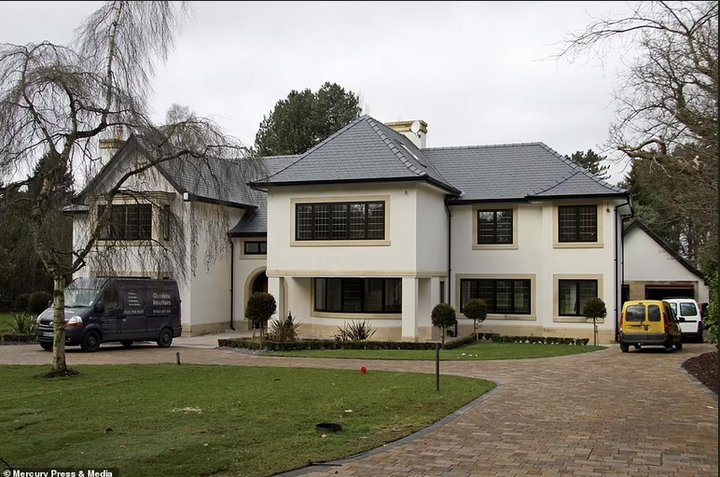 The jury heard how a person would have to know how to open the doors to these rooms from the inside, which meant the women believed they had been locked in.
Other alleged victims claim Saha took their phones when they arrived at the sprawling and isolated mansion known as The Spinney, before plying them with alcohol in an attempt to make them comply.
Some were allegedly high on laughing gas after inhaling nitrous oxide balloons.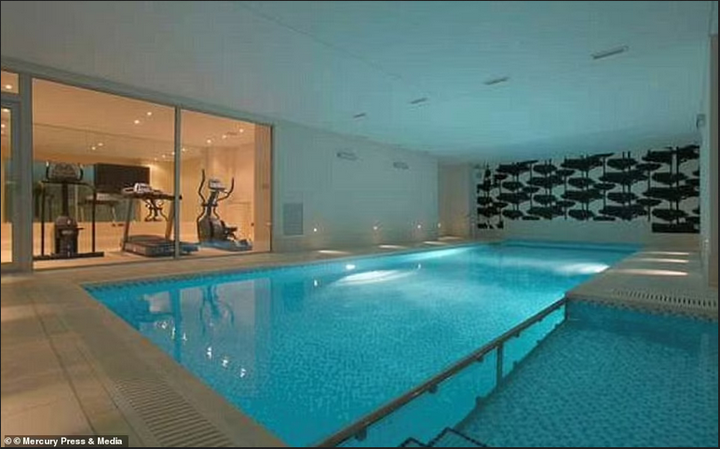 Mendy, 28, is accused of being a 'predator' who showed 'callous indifference' and denies charges of eight counts of rape, one count of attempted rape, and one count of sexual assault.
Saha, 40, has also entered not guilty pleas to all charges he faces which include eight counts of rape and four counts of sexual assault.
Both men are said to have treated women with 'callous indifference' and assumed any 'who heard the gates (of Mendy's home) close behind her' was 'available for sex'.
Prosecutor Timothy Cray QC said: 'One of the things Saha wanted to do was to get attractive women to The Spinney so Mendy could have a go with them.'
No contraception was ever used, jurors were told.
One woman from China White in Manchester went back to the house on July 23 last year where she said she was raped by Mendy.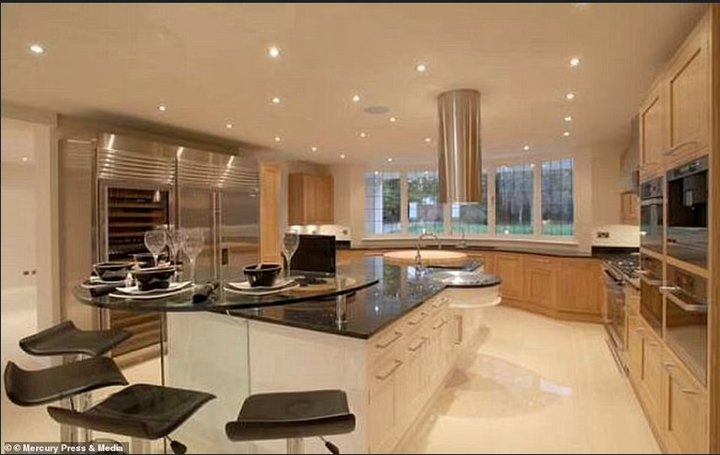 Mr Cray added: 'He led her downstairs to the cinema room. She told her friend 'If I am not back in five or ten minutes please come looking for me'.
'Her friend tried to get downstairs but two of Mendy's associates she did not know was blocking the stairs.'
Another two women, both 19 and who had been to the club went to Mendy's house, where they were both allegedly raped.
The court heard that as Mendy attacked one he declared: 'don't move, don't move,' while the second woke up to find the footballer raping her.
Mendy and his co-accused's court case was earlier told they 'turned the pursuit of victims for sex into a game', crossing the line of consent 'over and over again'.
Mr Cray said Mendy and Saha denied any wrongdoing and instead claimed the women had consented to sex, often 'willingly and enthusiastically'.
But the barrister said that the fact that the pair did not care if the women were in obvious distress, seriously intoxicated through alcohol, much younger than them or had simply gone to Mendy's house to meet friends showed that their view of consent was 'miles away' from that of any reasonable person.
'These defendants weren't in some happy state of sexual ignorance, they knew very well what they were doing,' Mr Cray added. 'They turned the pursuit of women for sex into a game and if women got hurt or distressed – too bad.'
The opening of the case began with the prosecution declaring the trial involved 'men who rape and sexually assault women, because they think they are powerful, and because they think they can get away with it'.
Mr Cray QC had told the jury: 'The case is simple. Actually, this case has little to do with football. It is another chapter in a very old story: men who rape and sexually assault women, because they think they are powerful, and because they think they can get away with it.
'They knew very well what they were doing. They turned the pursuit of women for sex into a game. They were prepared to cross that line over and over again. That was the effect of their game.
'To them these women were disposable things to be used for sex and thrown to one side.
'Central to the case is Mendy's home at the time. We say Mendy's house is part and parcel of how the defendants gained control of the victims.
'It's a mansion. But more importantly, it was isolated, as so many of the victims thought.
'On occasions when they got there, the victims had their phone taken from them. Some of the complainants were taken to rooms which were locked.'
Mr Cray told jurors that Saha, of Eccles, Salford, was Mendy's friend and fixer, and one of his jobs was 'to find young women and to create the situations where those young women could be raped and sexually assaulted'.
The prosecutor said Mendy was a 'reasonably famous football player', and alleged that 'because of his wealth and status, others were prepared to help him to get what he wanted'.
He added: 'Our case is that the defendants' pursuit of these 13 women turned them into predators, who were prepared to commit serious sexual offences.'
He said 'the fact they would not take "no" for an answer' would be something the jurors will 'hear time and time again'.
The prosecutor said Mendy and Saha say in 'broad terms' that all the women consented to sex, disputing only a couple of allegations in which they deny anything sexual happened.
Timothy Cray added there are no 'big disputes' about times or places of the events, but highlighted that the central question is whether the women consented to sex.
Mr Cray added: 'Ultimately, these cases are about where the line is drawn.
'You will be able to weigh up whether, in each case, the defendants crossed those lines because this is central, readily understandable life experience – you will know where the truth is after having heard the women concerned, the challenges to them and the other evidence that is relevant to the allegations in the charges.'
"I'm the richest pastor in the world" : Bishop Oyedepo brags
Bishop Oyedepo, the founder of Living Faith Church, has boasted that he is the richest pastor in the world, and no one can deny this.
The Nigerian man of God revealed that he became a billionaire by following God's instructions.
While speaking to his congregation on Day 4 of the International Youth Alive Convention 2022, titled "Destined for Dominion," Oyedepo stated that no one could have made it happen without aligning with God's word.
Bishop David Oyedepo continued that he strongly agrees with the reports that he's the richest pastor in the world, claiming that he has ticked all the requirements for being considered the richest general of God.
December 1987 was the last time I earned my last pay in this ministry. Nobody heard it from my mouth until 1996 at a minister's conference and the Church for the first time in 2007. I wasn't an object of pity; I already had my financial system running without taking a penny from your Church money.
"We have our books now being published in different languages around the world at no charge to us and yet they send us royalties. Have I ever taken a dime from books in my life? Never! To be blessed is the purpose. And yet it sells in millions and multimillions every year.
"All these corner life is not the way to live. And yet they say the richest pastor in the world is this short man and they are not lying because somebody never borrowed, never begged, and never lacked. Then what does it mean to be rich? Never one-day announcement that gets people jittery? And always giving and giving? Then who is a wealthy man? You better wake up!
"My God, this love is not theoretical. I am still on the field: Jesus loves you. In the marketplace, Jesus loves you. Motor garage, Jesus loves you. Under the bridge, Jesus loves you, He sent me to you my friend. You better wake up!"