I Will Not Apologise To Anyone : Sammy Gyamfi Finally Hits Back At Critics
The National Democratic Congress's National Communications Director, Sammy Gyamfi following his post on social media of Tuesday has come under serious backlash.
In the wake of the several insults rained on him over his 'insensitive' post, Sammy Gyamfi has finally responded, this time harder than we could think of.
Speaking on Adom FM's 'Dwaso Nsem' show, Sammy Gyamfi stated categorically that he was not going to apologize to anyone because his actions were not wrong and as such, he does not see the sense in an apology.
He indicated, that he still stands by his words that the Jean Mensah led EC inspired by Akuffo Addo is doing whatever it takes to take away the right of the voter from them.
Adding that, he coincides with the cartoonist with regards to the message he sought to communicate through his art piece.
In his further submission in reaction to the subject matter, he mentioned that all the people who have been insulting him anyhow on social media are trash.
In Sammy Gyamfi's voice he said; "… the Jean Mensah led EC, together with Nana Addo is chocking Ghanaians because they want to deprive Ghanaians of their right to vote. That is what the cartoon is communicating and I shared it because I know that is the truth.
There are those who don't agree with me on grounds of principles and divergence of opinions and I respect that. There are others who are attacking Sammy Gyamfi because they are hypocrites and they are doing what they are doing for mischief. They are full of trash and take delight in spewing trash… I will not apologize!"
Ghana Tourism Authority Rewards 3 Winners of The Travel, See, Snap And Win Contest
The Travel, See, Snap, and Win contest has so far rewarded 3 deserving winners – a winner for each week.
The contest is largely welcomed by Ghanaians and has gradually gained momentum by seeing hundreds of entries every single week.
According to posts seen on the weekly winners' social media platforms, they are highly excited about their rewards and remain grateful to the Ghana Tourism Authority.
"Privileged to have won week 2 of the #travelseesnapandwin contest.
What are you waiting for?
You can have fun by traveling to any tourist site, restaurant, or hotel while standing a chance of being the next winner.
All you have to do is to take beautiful shots, share them on your social media handles with interesting captions, use the hashtag #travelseesnapandwin, and tag @ghanatourismauthority.
Good luck;" The week 2 winner Joseph Halifax Kwame Afesia posted on his Facebook page.
The contest which was announced and launched on December 18, 2020, is aimed at projecting the domestic tourism and hospitality sector in Ghana. It is expected to end on the 31st of January, 2021.
Entries are allowed for all Ghanaians above the age of 18.
To be part of the contest, to win amazing prizes such as air tickets, 5-star hotel stays, vouchers, Made-in-Ghana goods, and others, follow these steps:
– Visit any tourism or hospitality location of your choice in Ghana
-Take a picture or video of yourself at the location,
-Post the picture or video on social media with the hashtag #Travelseesnapandwin and tag the Ghana Tourism Authority in your post.
Winners of the contest are selected based on the creativity they put into their photo or video, their caption, total likes, and comments garnered over the week.
Past weekly winners of the contest are Vanessa Appiah, Joseph Halifax Afesia, and Nana Akua Boatemaa.
The contest is organized by the Ghana Tourism Authority with support from Beyond the Return and the World Bank.
For more inquiries on the contest, contact the Ghana Tourism Authority through its social media handles.
Atletico Madrid Unveils Moussa Dembele Following His Loan Switch From Lyon
Moussa Dembele, French striker as been officially unveiled as an Atletico Madrid player after completing a shock six-month loan move from Lyon to the LaLiga club on Wednesday.
The 24-year-old was unveiled at the Wanda Metropolitano Stadium on Thursday afternoon, January 14 and handed the No 19 shirt, which was previously worn by Spanish striker, Diego Costa.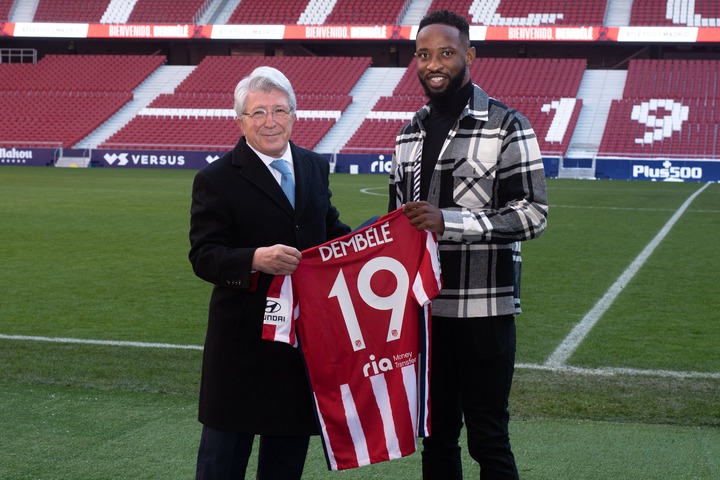 Dembele was signed as a direct replacement for Costa, whose contract was terminated in December, with a reported £29.6million option to buy in the summer.
The striker scored 21 goals and made six assists during his first campaign and followed that up with 24 goals and seven assists in 46 games last season.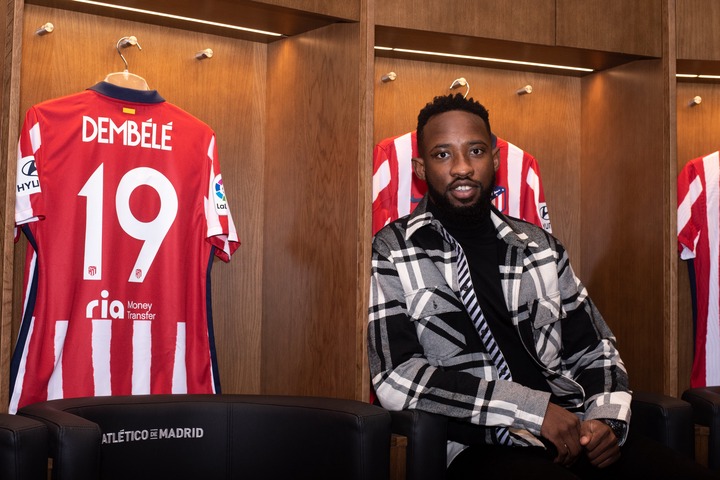 "With Dembele's arrival, we add a young yet experienced footballer who's strong both physically and as a finisher," Atletico said in a statement.
"His height also makes him a threat in the air and his speed allows him to run past the opposition's defenders."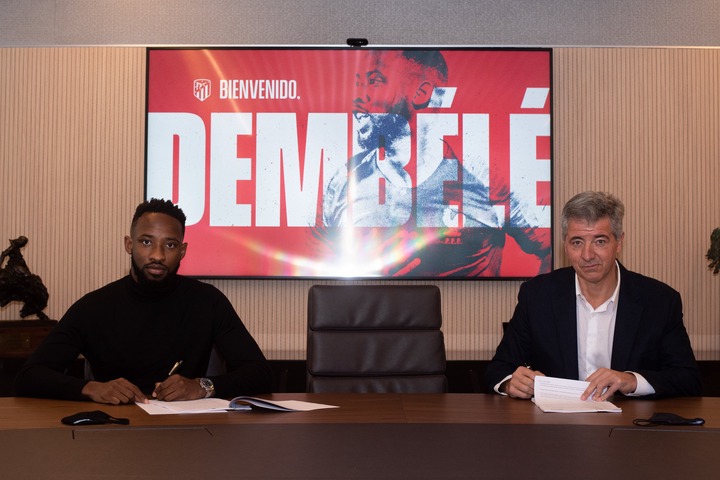 4 Men Arrested For Stealing Church Instruments
4 abled-bodied men have been arrested after carrying out a stealing operation on two churches in Akyem Ofoase, in the Eastern Region.
The four suspects are reported to have broken into The Assemblies of Church and Open Bible Church, both in Akyem Ofoase and made away with their keyboard and amplifiers.
Their operation was successful but after taking the stolen goods to Akyem Odo to sell, they were caught by some residents.
This was confirmed by Akyemansa District Police Commander, DSP Ransford Nsiah who told Adom News in an interview.
DSP Ransford further added that they will be arraigned before the court on Friday, January 15 where their fate will be decided.
The suspects are Kofi Adu 30-year-old driver, Stephen Frimpong 27-year-old farmer, Anane Blabo 25-year-old illegal miner operator and Bismarck Adu 25-year-old unemployed.