Italian Doctor Resigns After He's Caught Half-Naked In A Hotel Room With A Female 'Patient' Offering To Cure Her Illness By Sleeping With Her
An Italian doctor has resigned after he was caught half-naked in a hotel room offering to cure a woman's illness by having sex with her.
Dr. Giovanni Miniello, 60, a gynaecologist in Bari, also known by the nickname 'Dr. Magic Flute,' was the target of an undercover TV investigation and told an actress who was posing as a patient that she had human papillomavirus (HPV), a sexually transmitted virus that can cause cancer, despite a negative test.
Miniello reportedly told the female 'patient' that he could give her immunity for the virus by having sex with her because he was vaccinated.
The Italian doctor was uncovered as a fraud by the investigative news programme 'Le Lene' after a 33-year-old woman complained that he was offering to cure his patients with sex.
The woman, identified as Anna Maria, said she had consulted Miniello about being unable to get pregnant, and he told the woman she had signs of HPV, despite a negative Pap smear test.
'I have saved many women from cancer. All those I have had contact with were negative afterwards,' he reportedly told her.
But Anna Maria decided to contact the Italian newspaper La Repubblica, alleging that Miniello had touched her breasts inappropriately and told her he liked women with small breasts.
When she contacted him for the results of the test, she said she was shocked when he proposed having sex with her to cure her.
The woman then reached out to the investigative news program 'Le lene,' which hired an actress to portray a patient.
Minello told her that she had 'white spots' on her cervix, which indicated the presence of HPV. He then offered to have sex with him.
Minello also claimed that having sex with somebody like him who had been vaccinated would give her immunity, and he offered to see if he could immunize her by having sex with her.
The undercover actress then agreed to meet him in a hotel, where he again assured her as he undressed that afterward she would be free from the virus.
While there, when she asked about protection, he told her that it was pointless as she would not then get the benefit of the antibodies if he had a condom on.
But before he thought he was about to have sex with her, a journalist came into the room and surprised the half-naked doctor, who reportedly said: 'I'm doing this for my studies and for the other people that I have saved.'
Through his lawyer, Miniello said: 'I, who have successfully treated hundreds of women for over 40 years … only proposed an alternative treatment that has yielded results,' adding that he never forced women to have sex with him.
As a result of the TV investigation, 15 other women have come forward and claimed they were also victims of the doctor and his miracle sex cure.
Marika Massara, the coordinator for the Anti-Violence Centre in Bari, said: 'We have received several reports in the last few days, dozens. Women who have come together and gone through a similar situation.
'Some consider reporting it, others are afraid, also because the level of secondary victimisation we are witnessing is very high.'
The public prosecutor in Bari has meanwhile opened an investigation, which is currently in a preliminary phase to establish the facts.
News Reporter, Elle Smith Crowned Miss USA 2021 | PHOTOS
Miss USA has crowned Miss Kentucky the winner of this year's beauty pageant.
Elle Smith, a broadcast news reporter for WHAS-TV in Louisville, took home the title of Miss USA 2021 at the annual pageant Monday night, November 29, at the River Spirit Casino Resort in Tulsa, Oklahoma.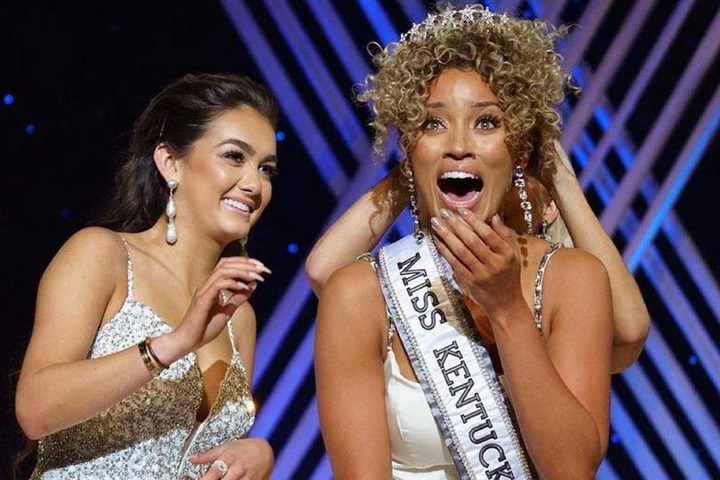 Prior to the pageant, the 23-year-old reflected on her journey from a Miss USA viewer to a competitor.
"A little over a year ago, I sat in bed and watched Miss USA," she wrote in a Nov. 14 Instagram post. "I remember watching (Miss New York Andreia Gibau), (Miss Ohio Sthephanie Marie Miranda), (Miss Louisiana Mariah Clayton) and so many more incredible women grace the stage, and thinking, 'I want to be on that stage. I want to be like them.' Crazy to think this is my official Miss USA headshot and I made that dream reality."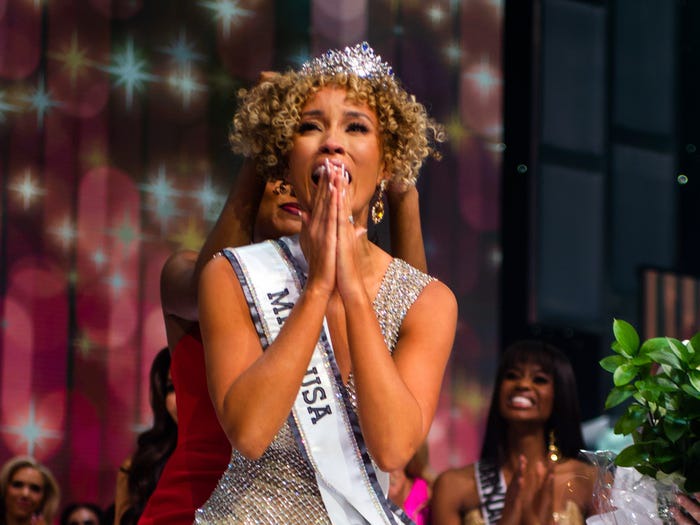 Smith graduated in 2020 from the University of Kentucky, where she studied broadcast journalism with a minor in political science, served as vice president of the school's National Association of Black Journalists chapter, and worked as a summer Fox News College Associate in the Washington, D.C. bureau, according to her WHAS-TV bio.
She will go on to represent the U.S. at the 2021 Miss Universe pageant, scheduled for Dec. 12 in Eilat, Israel.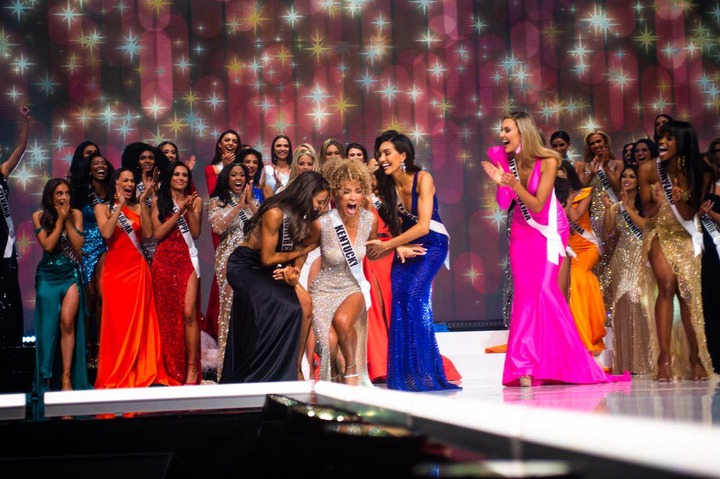 Steve Harvey will once again return as host. The three-hour event will broadcast live on Fox in the U.S. and also in 180 countries and territories across the globe. It will end with the current Miss Universe, Mexico's Andrea Meza, crowning her successor.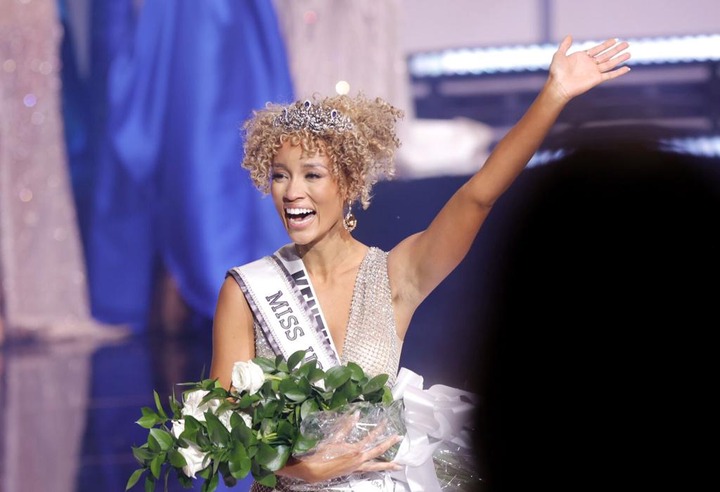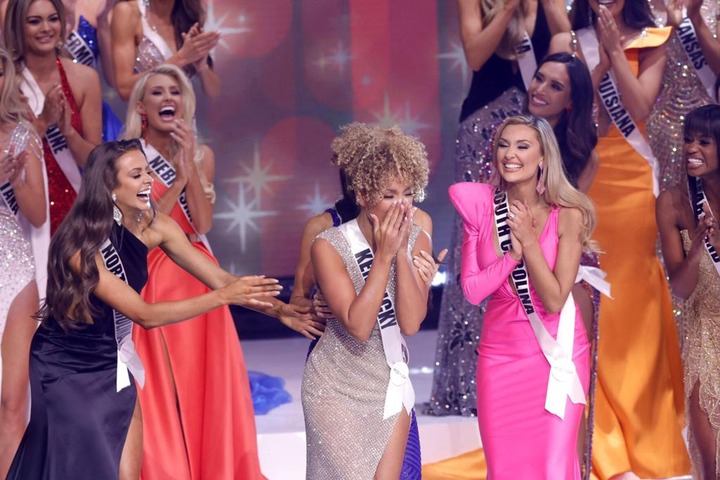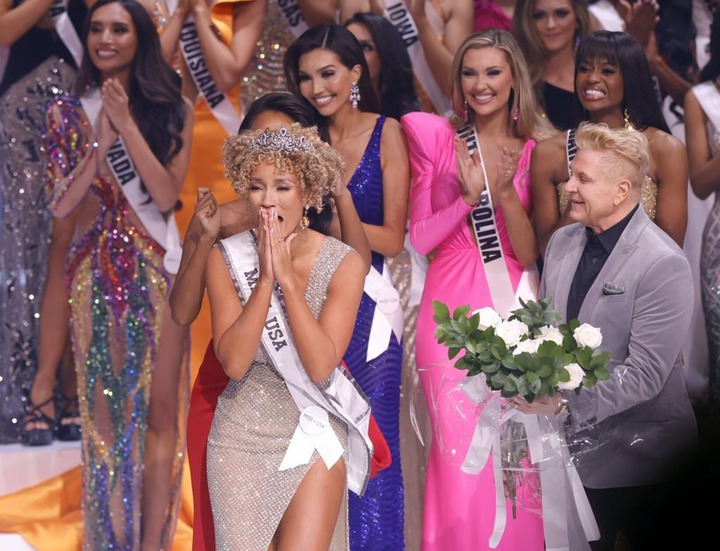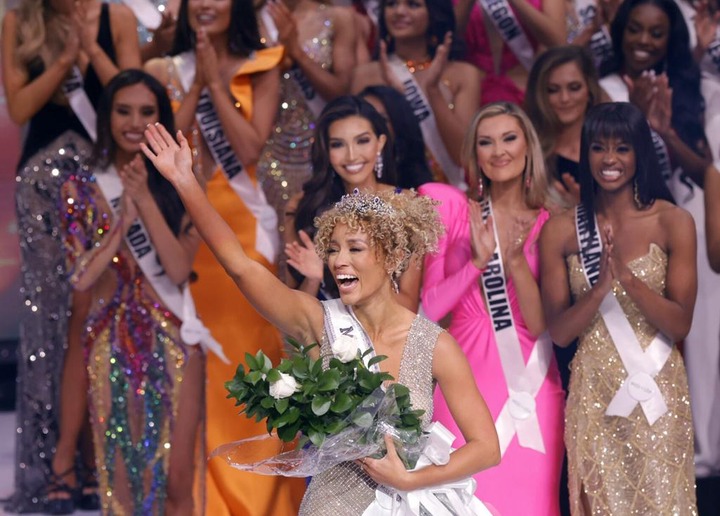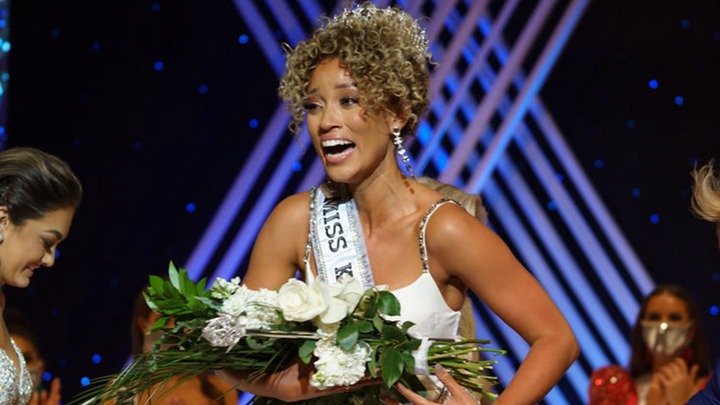 Professor Jane Naana Opoku Agyemang Gifts 10K To Keta SHS
Former Minister for Education and Vice Presidential candidate for the National Democratic Congress (NDC), Professor Jane Naana Opoku-Agyemang has offered financial assistance to the Keta Senior High School NSMQ team.
The politician donated an amount of 10,000 cedis to the Keta SHS National Science and Maths Quiz finalists.
Professor Naana Opoku-Agyemang also requested that 4000 cedis be given to the brilliant Francisca Lamini for her excellent performance.
The cash donation was presented by the Member of Parliament for North Tongu in the Volta Region, Samuel Okudzeto Ablakwa.
"Earlier today I made a cash donation of GHS10,000 to the history-making KETASCO NSMQ team through my aide, Hon. Samuel Okudzeto Ablakwa.I requested that the phenomenal Francisca Lamini be given GHS4,000.It is my hope that many more girls will be inspired to pursue STEM", the Politician shared on Facebook.
See photos below;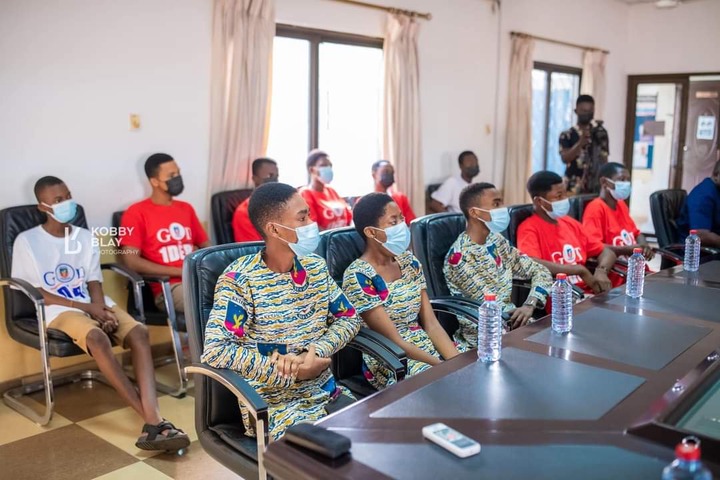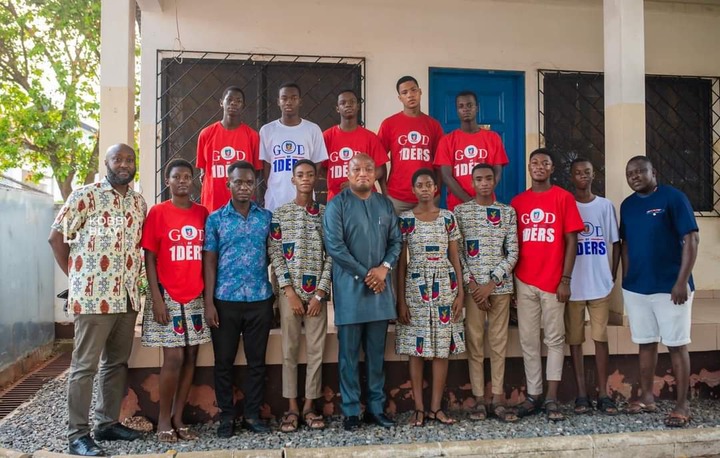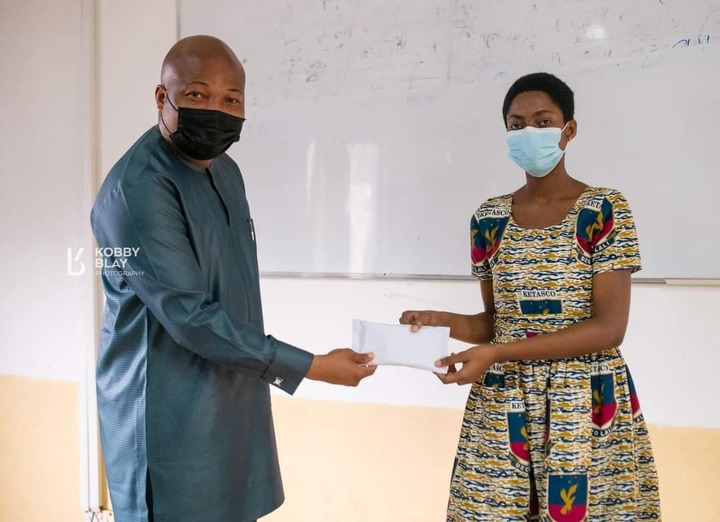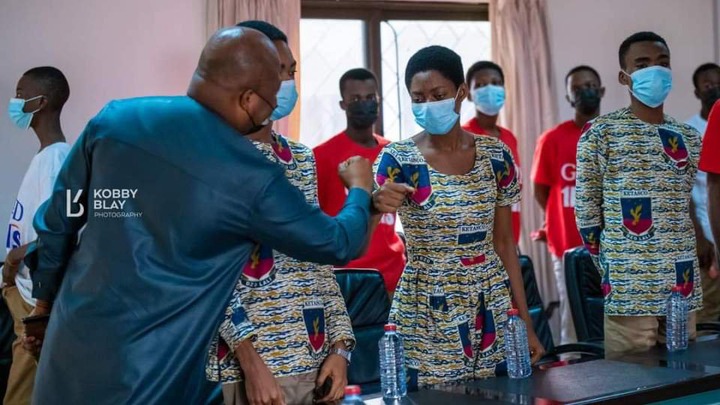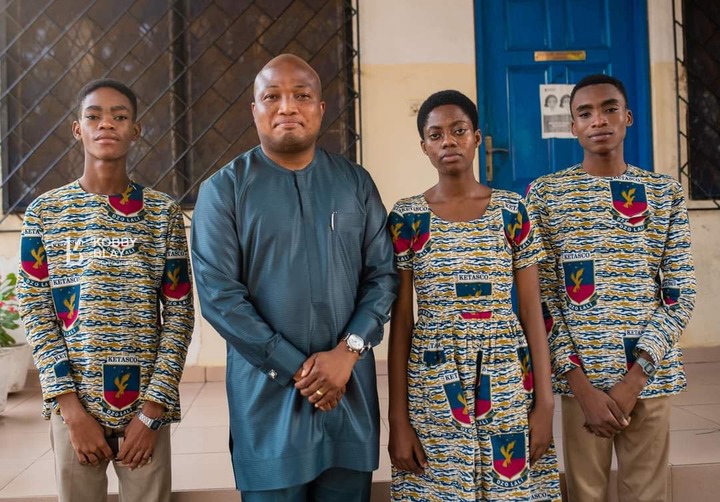 Francisca Lamini was the star girl during the just-ended National Science and Maths Quiz.
She was the only female to have completed the competition and according to reports, she scored 8As after she sat for the private WASSCE.
She has become an internet sensation after the competition ended and has received several donations from some personalities.
Meet Maame Dokono's Beautiful & Curvy Daughter Sabrina Adarkwa | PHOTOS
The fifth child of veteran actress Grace Omaboe (Maame Dokono), Sabrina Adarkwa has celebrated her birthday in style, sharing some hot pictures on social media.
The beautiful and well-endowed lady as a means of celebrating her birthday as she turned a year older on Saturday, November 27 2021 took to her Instagram page to show off her beauty in lovely photos in a series of posts.
She captioned her post: HAPPY BIRTHDAY TO MEEE??I THANK YOU LORD FOR GIVING ME THE OPPORTUNITY TO SEE ANOTHER YEAR.I was meant to die with a time proximity of 10 minutes at most,but YOU LORD SPARED MY LIFE AND NOW AM HERE????My GRATITUDE IS PROFOUND??YOUR FAVOR,GRACE AND GLORY IS MY TESTAMENT IN THIS NEW CHAPTER AND AGE????Happy birthday to ME!!?? Photo @nana_gaza Mua @theglam_plugg ? @asabecks_klodin Styling @sabrinaadarkwa. Mag @kisha_makeovers Hair @the_hair_city.
Take a look at the pictures;