Jet Li And Jack Ma Arrive In Ghana For Africa Netpreneurship Summit | PHOTOS
Popular Chinese film actor and producer Jet Li and a number of high profile Chinese personalities are in Ghana for the 2019 Africa Netpreneurship Summit.
The personalities include business mogul and philanthropist Jack Ma, and former Secretary-General of the United Nations, Ban Ki-Moon.
Jack Ma is the co-founder and former executive chairman of Alibaba Group, a multinational technology conglomerate.
The personalities who arrived in Ghana on Friday, November 15, 2019, paid separate calls on the President of the Republic of Ghana, H.E. Nana Addo Dankwa Akufo – Addo at the Jubilee house.
According to information gathered, these Chinese personalities are in Ghana to participate in the maiden edition of the Africa Netpreneurship Summit, which will be held at the Accra International Conference, on Saturday (Today), November 16, 2019.
Photos below.
Madonna Flaunts Her Perky Boobs As She Leans On A Crutch
Madonna shared a topless bathroom selfie to Instagram with her perky boobs on display.
The singer, 61, went braless in the photo but covered her boobs with her hair and hand.
"Everyone has a crutch," she wrote, referring to the crutch she was leaning on in the photo.
Check Out PHOTOS Of Nana Ama Mcbrown's Fleet Of Cars That Makes Her The Biggest Girl In Kumawood
Actress and TV personality, Nana Ama Mcbrown is a household name in the entertainment industry. After wowing us with her acting dexterity, she transitioned into TV presentation to bring us doses of entertainment news on a different layer.
There's no gainsaying that the actress and mother of one is one of the richest actresses, not just in Kumasi but the whole of Ghana. The beautiful light-skinned Kumasi-based actress, born Felicity Nana Ama Agyemang welcomed her first child a year ago at the ripe age of 42-years. Her joy knew no bounds, illustrated by the way she shows extreme affection to her child whom she named Mawushi Mensah, aka Baby Maxin.
It was one of those overly demonstrations of affection that saw her kissing Baby Maxin passionately on the lips during her first birthday celebration on Friday, February 21. Yeah- Nana Ama McBrown was seen in a viral video licking cake off her daughter's right hand after which she surprised viewers by sticking her tongue into the baby's mouth for a deep kiss which lasted a few seconds.
The actress was shaded severally but she put up a defense, saying, "Do we have to talk about that?" Nana Ama responded when Joy News asked her about her reaction. "I got pregnant, I gave birth to my baby, and she's my baby." She said she is no saint, adding that those who have babies would understand her situation. "I just don't want to comment about it but he who hasn't sinned should cast the first stone. Anyone who has given birth and has held a baby will understand," she added.
Well, on the flip-side, check out her fleet of cars which shows that Empress, as she is affectionately called sometimes, is in a league of her own when it comes to luxury.
See below.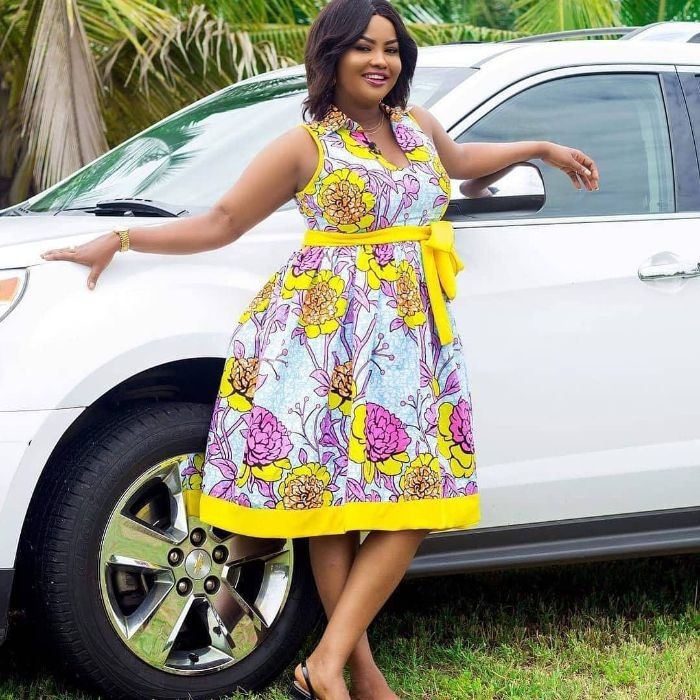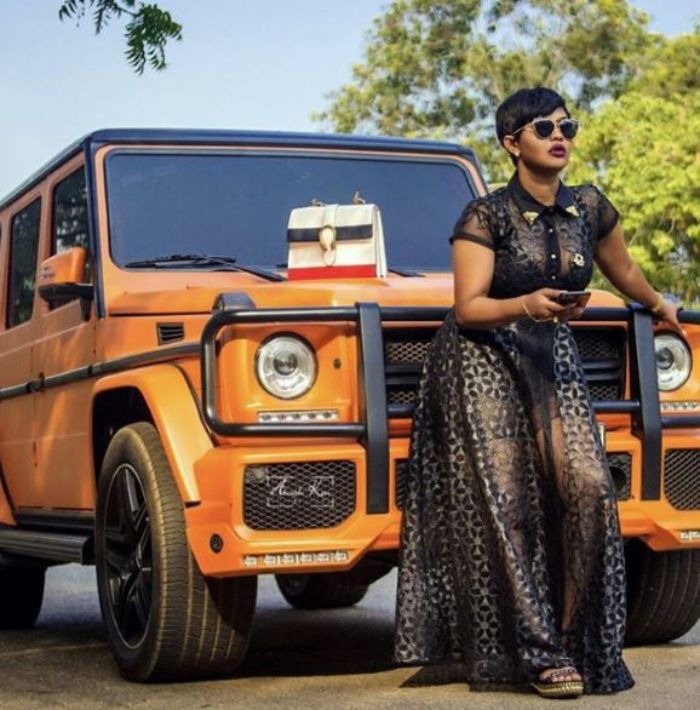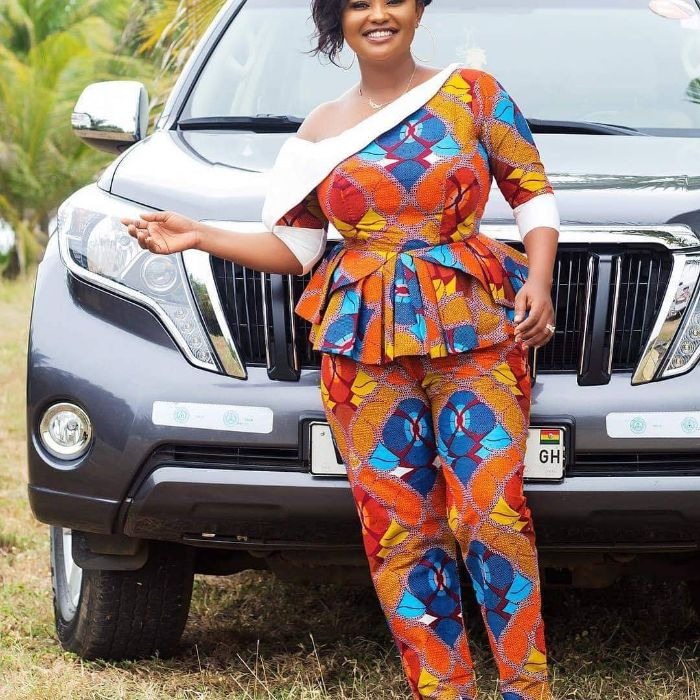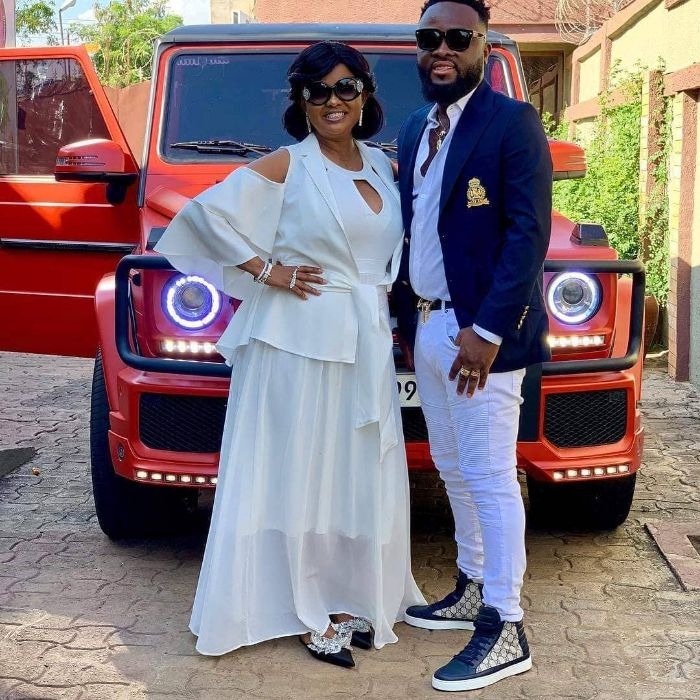 PHOTO Of Shatta Wale's Huge 'Cassava' Popped Out In His Dress Causes Stir On Social Media
Shatta Wale has caused a stir on social media after sharing a photo of himself dressed looking like a cosmopolitan yet details in the photo speaks volumes.
Dressed looking super-stunning to a place we don't know, the Shatta Movement Empire boss's 'cassava' could be seen dominating the whole photo.
A closer look at the photo proved that Shatta Wale is not only big with his lips but big at other vital places too.
Sharing the photo, he captioned;
90days suite Life#1DON
See below.