Kylie Jenner And Travis Scott Spark Rumours They've Rekindled Their Romance With New Flirty PHOTOS
Makeup mogul, Kylie Jenner, 23, and rapper Travis Scott, 29, have sparked rumours that they have rekindled their romance.
In October 2019, the pair put their relationship on hold less than two years after they welcomed their first child, daughter Stormi Webster.
On Saturday, the Keeping Up with the Kardashians star took to her Instagram page to share flirty photos of herself and her baby daddy posing together.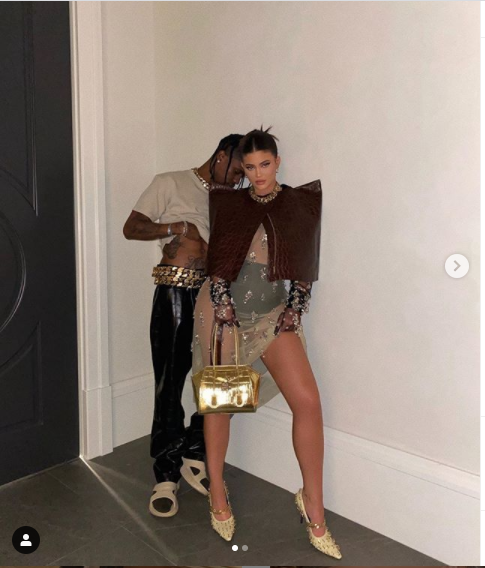 Kylie, who was dressed in Givenchy's new collection wrote in her caption: "dress up with @matthewmwilliams @givenchyofficial this collection is wow congrats !!! can't wait to see more. "
Kylie's sister Khloe Kardashian commented on the steamy post: "ABSOLUTELY SHOOK TO MY CORE."
Meanwhile, fans are convinced both Kylie and Travis are back together, with one user writing: "Cardi b getting back with offset and now kylie jenner getting back with travis scott? This mercury retrograde got everyone going back to their ex."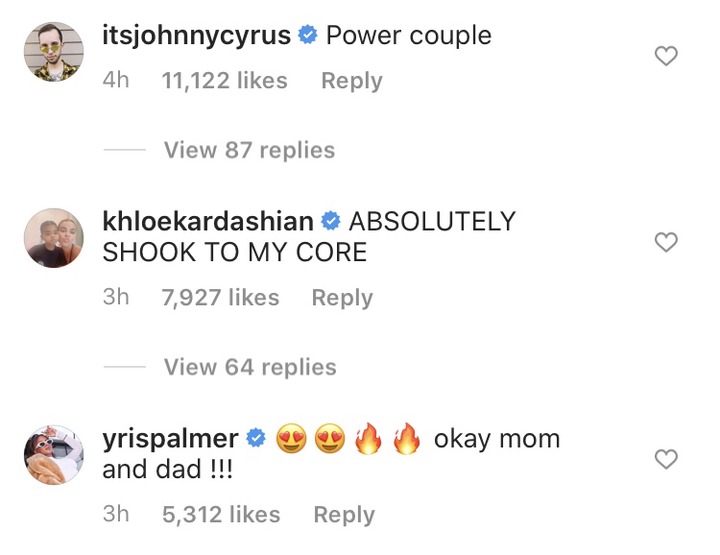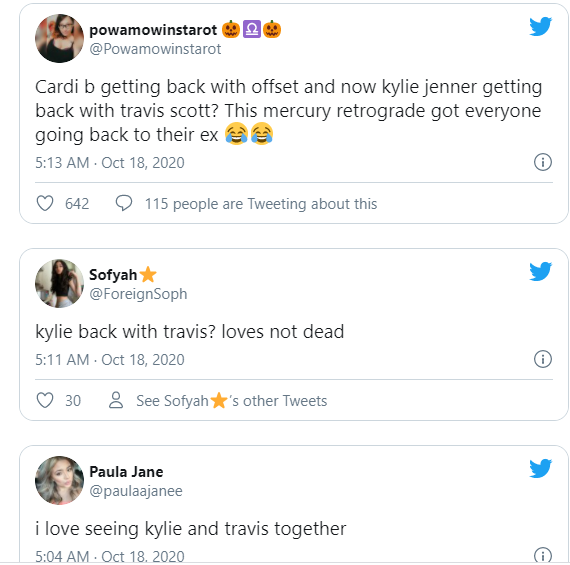 Toke Makinwa Flaunts Her Curves In Sexy Bikini PHOTOS
Toke Makinwa is currently on holiday in Turkey and shared some sexy photos of herself in a bikini, flaunting her killer curves.
See more photos below.
#Kency2020: Kennedy Osei's Wife Tracy Osei Gives Birth To Twin Girls
We have confirmed that the wife of Despite Osei Kwame Despite's son, Kennedy Osei has given birth to twins.
From information gathered by KUBILIVE, Tracy Osei gave birth today, 18th November 2020 to twin girls.
The father, Kennedy Osei from what we have gathered is super excited about the news and he is telling his close friend and family.
Where she gave birth is currently unknown but taking into consideration how rich the family is, it's most likely she gave birth outside Ghana.
Ghanaians and lovers of Kency 2020 await photos of the lovely children which are yet to surface on social media.
Check out photos of the adorable couple below:
10-Year-Old Comedian Emmanuella Builds A Mansion For Her Mother | PHOTOS
Emmanuella, popular young comedian has completed her own mansion.
Emmanuel Samuel famed for her comic videos has completed a mansion from her hard work.
The 10-year-old girl did a house warning ceremony to unveil the mansion on Friday November 13, 2020.
She dedicated the fully furnished house to her parents for being supportive.
See the pictures below.
View this post on Instagram