Lira Galore Flaunts Her Curvaceous Body In Sexy Lingerie | +18 PHOTOS
Instagram model, Lira Galore took to her page to share these sexy photos of herself posing in bed while clad in sexy lingerie that showcased her behind.
See below.
Man City's 2020-21 Away Kit Colour And Design Gets Leaked | PHOTOS
Manchester City will once again wear black on their travels for the 2020/21 Premier League season, according to 'leaked' details about the upcoming away kit.
Puma took over from Nike in making City's kits last summer and they impressed fans with their designs, with the black Hacienda-inspired away kit a particular favorite amongst supporters.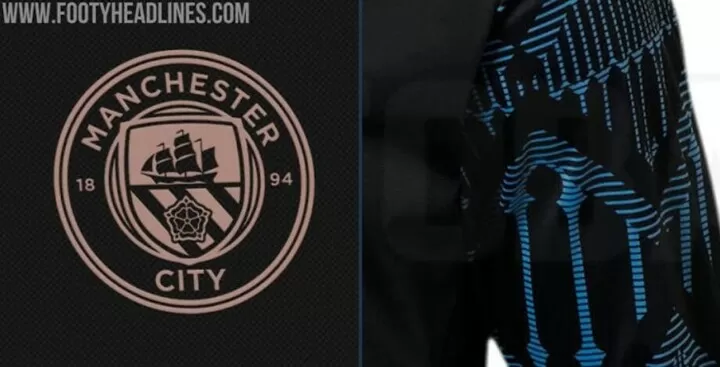 According to leaked details, via FootyHeadlines, it looks as though City will once again be sporting black away from the Etihad next season, although it will be a new look.
It's reported that the away kit will once again be predominantly black but this time will be combined with detailing in 'dark denim', rather than pink and yellow.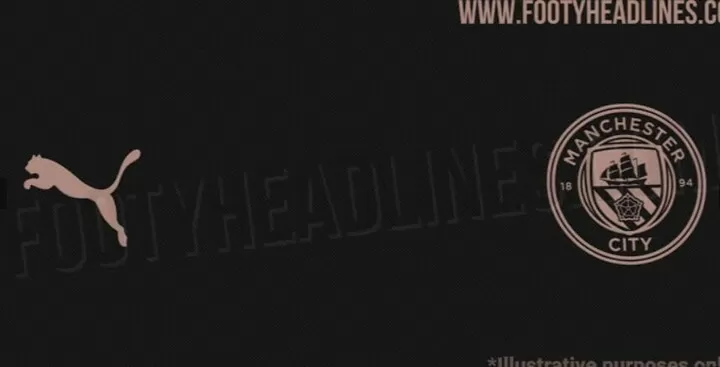 While this season's away jersey is inspired by the infamous Manchester nightclub and leaked images of next year's home kit shows a mosaic pattern taking inspirations from the artwork that can be seen across the city, the alleged new kit is also said to take inspiration from Manchester as Puma continue to explore their 'crafted from culture' theme.
It's claimed that the away shirt will take influence from the architecture of Manchester, with a pattern inspired by the buildings from the Castlefield area of the city set to be featured.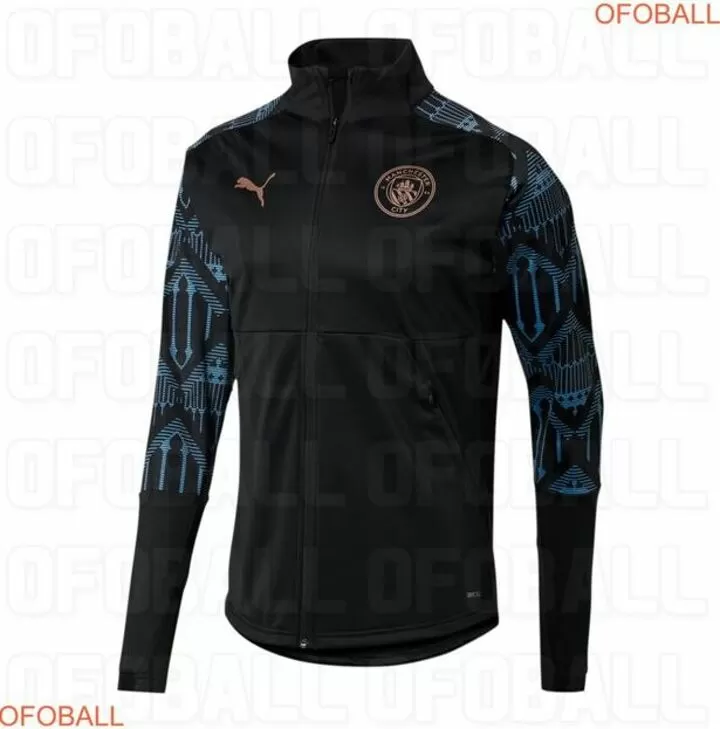 A leaked image of a training top for the next campaign (above, via OFOBOLL) suggests what the pattern looks like, but it's not yet known how it will be applied to the jersey as images of the kit itself have yet to have been revealed.
The images also show a golden club crest and Puma logo, which may also feature on the 2020/21 away jersey.
Thailand: Coronavirus Infected Man Spits On Passenger's Face Before He Drops Dead | PHOTOS + VIDEO
A man infected with COVID-19 spat in another man's face as they waited to board a train in Thailand. The coronavirus-stricken man later dropped dead.
Surveillance video shows the incident which took place on a train platform in Bangkok.
In the video, the Coronavirus patient is seen walking up to another man in line to buy tickets. He then spits on his face.
The sick man, 56-year-old Anan Sahoh, eventually dropped dead in front of an onboard toilet while on a train headed to Narathiwat, according to Metro UK, and medical personnel performed a coronavirus test that came back positive for COVID-19.
Fellow passengers say he was coughing and vomiting on the train even though he reportedly passed a mandatory temperature check in order to board the train.
Now, authorities in Thailand are on the hunt for the man who was spat on, but so far he remains on the loose.
The director of Thailand's State Railway, Thakoon Intrachom, said: "We are now worried about a man that was spat at in the security camera footage. Initially, we coordinated with the railway police but they have not found him yet."
"We want to announce that if anyone knows him or if he has heard about the news, then he should please go to the hospital immediately."
Medics said that Anan Sahoh had recently returned from Pakistan and passed through the country's Suvarnabhumi Airport. He had a "fit to fly" health certificate and was not detected by thermal scans or temperature checks at the airport. Anan then boarded the train and temperature checks at the station reportedly showed a normal temperature of 36C.
However, the man developed a cough and vomited during the journey, during which train staff took a picture of him and his ID card. But his condition had improved by the time the train reached Hua Hin railway station.
Officials checked his temperature again and it still measured 36C. They advised the passenger to take a rest at Hua Hin station, but he insisted on continuing his journey.
At about 10.15pm, train staff found the passenger collapsed in front of a toilet when the train reached Prachuap Khiri Khan's Thap Sakae district.
Medics performed tests on his body which returned positive for Covid-19. He also had diabetes.
It's believed 15 passengers were on board the same carriage as Anan. Officials said they quarantined 11 people, including two rail staff from Bang Sue station, a security guard, seven railway workers and a railway police officer.
Following Anan's death, the carriage was disinfected while the other passengers were ordered to quarantine for 14 days
Below is a video showing the moment Anan spat on another passenger.
https://metro.co.uk/video/coronavirus-positive-man-spits-person-queue-dropping-dead-2143584/?ito=vjs-link
Coronavirus: Indian Couple Name Their Newborn Twins 'Corona' And 'Covid' | PHOTO
An Indian couple have reportedly named their newborn twins 'Corona' and 'Covid' despite the havoc caused by the Coronavirus pandemic.
The two words, 'Corona' and 'Covid' were derived from the Coronavirus (COVID-19), a deadly disease that broke out from Wuhan in China.
The couple from Chhattisgarh who welcomed the twins during the ongoing coronavirus-enforced nationwide lockdown decided to name them 'Corona' and 'Covid' because the kids symbolise triumph over hardships.
According to the couple, the names would remind them about all the hardships they conquered amid the lockdown.
" I was blessed with the twins, a boy and a girl, in the early hours on March 27. We have named them Covid (boy) and Corona (girl) for now," Preeti Verma, the 27-old mother of the newborns, said:
"The delivery happened after facing several difficulties and therefore, me and my husband wanted to make the day memorable.
"Indeed the virus is dangerous and life-threatening but its outbreak made people focus on sanitation, hygiene and inculcate other good habits. Thus, we thought about these names," she said, giving reasons for their unusual decision.
"When the hospital staff also started calling the babies as Corona and Covid, we finally decided to name them after the pandemic," she said.
Speaking on the challenges she and her husband faced before she welcomed her twin children, Verma said:
"On late night of March 26, I suddenly experienced severe labour pain and somehow my husband arranged an ambulance operated under 102 Mahtari Express service.
"As no vehicular movement was allowed on roads due to the lockdown, we were stopped by police at various places but they let us go after noticing my condition," Ms.Verma said.
"I was wondering what would happen in the hospital as it was midnight, but fortunately doctors and other staff were very cooperative," she said.
"Our relatives, who wanted to reach the hospital, could not make it as bus and train services were stopped due to the lockdown," said Verma, who already has a two-year-old daughter.
Public Relations Officer (PRO) of the hospital, Shubhra Singh said, the mother and the newborns were discharged recently and they were in good health.
Within 45 minutes of their arrival, the delivery was done successfully," the PRO said.