Liverpool Lifts Premier League Trophy After Thrashing Chelsea 5 – 3 At Anfield | PHOTOS
Champions of England, Liverpool have been presented the Premier League trophy following their 5-3 win against Chelsea at Anfield on Wednesday, July 22.
The Jurgen Klopp's side dominated the Premier League this year and won the league with seven games to spare in late June. It took them 28 wins and 86 points to win the title.
They have first confirmed champions of Premier League 2019/2020 season after Chelsea defeated Manchester City 2-1 at Stamford Bridge last month to deny them the chance of defending the title and paving the way for The Reds to get their hands on the title after a 30-year wait.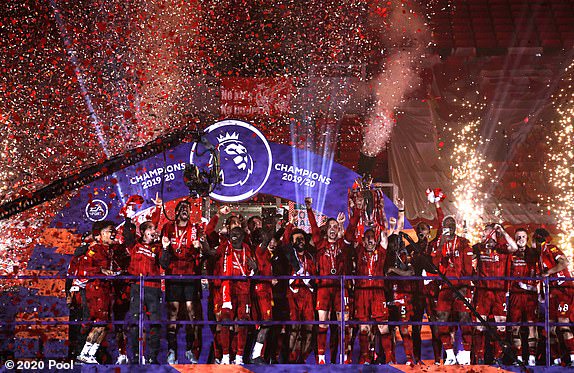 Speaking to Sky Sports after his side were crowned champions. Jurgen Klopp said: 'That's how life is you make the best of what you get. Everything would be better with fans but we've known for six months it would not be possible but I didn't think we'd even do this a few months ago.
'I couldn't be happier, it would be perfect if the stadium would be full but we cannot change it. We do it for them. Everyone celebrates at home, it's a great moment.'
Klopp continues: 'We are champions of England, Europe and the world. I know how that sounds but it's the truth. We've won four trophies, really big ones.
'Thank you very much, we should all together celebrate at home, drink celebrate, when this b******* virus is gone we will celebrate together and have a party!'
Liverpool F.C. had previously won England's top football league 18 times. The club's last league title win was the 1989-90 season.
See more photos below.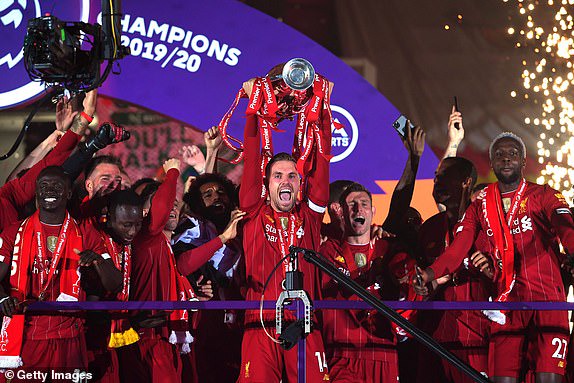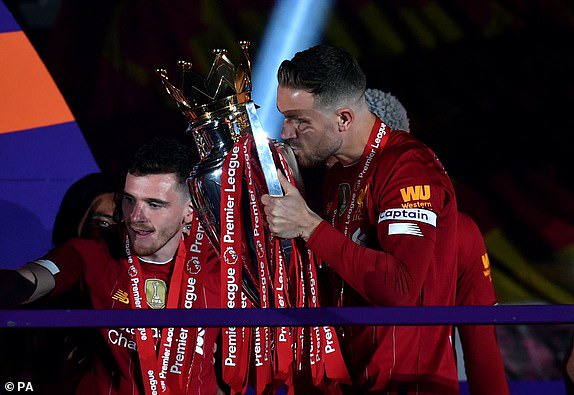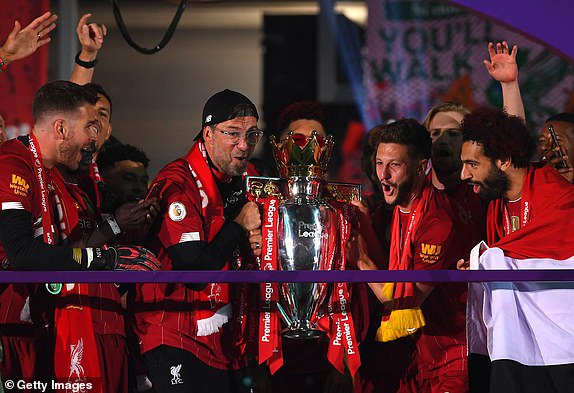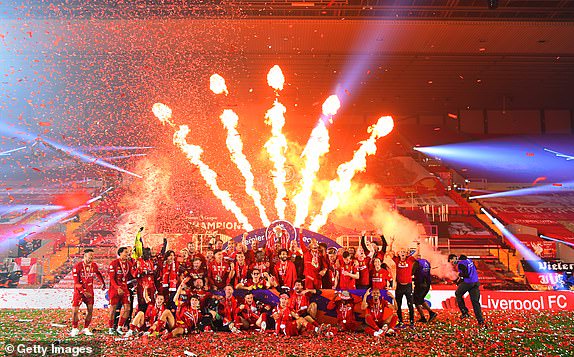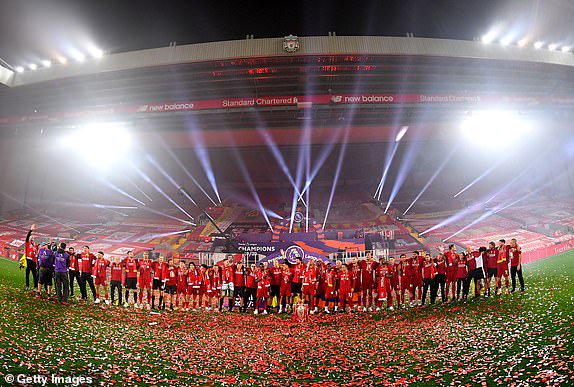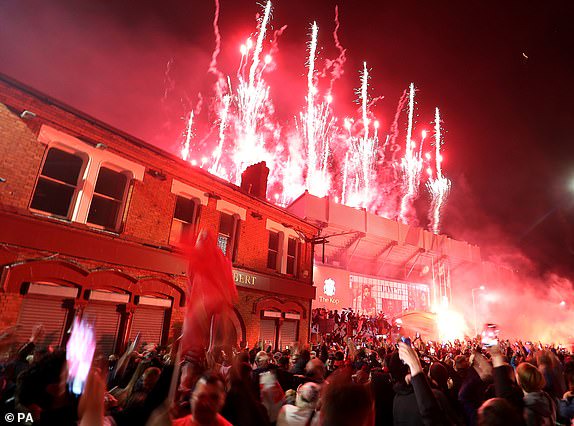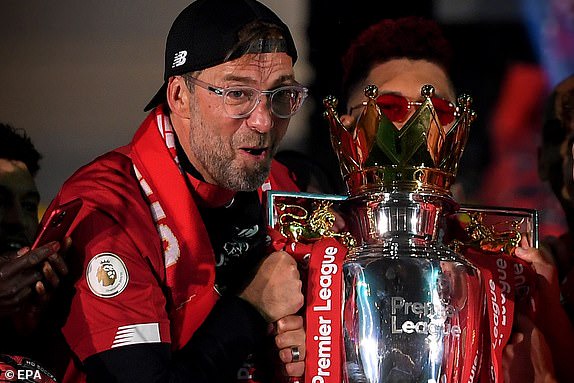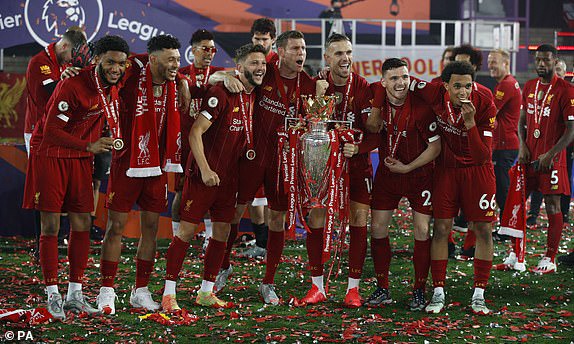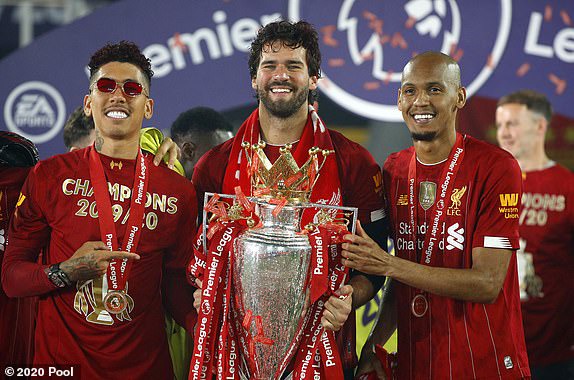 Nigerian Human Rights Lawyer Filled A Complaint To The UN On Behalf Of Bobi Wine
Bobi Wine, Ugandan Musician cum politician reveals Nigerian Human Rights Lawyer, Femi Falana has filed a complaint on his behalf to the United Nation's Group on the arbitrary arrest.
The Presidential candidate in the immediate past Ugandan election where he lost his bid of taking over power from incumbent President Museveni, had complained earlier about military and police brutality before the election.
Even after the election, Bobi also alleges that he and his wife has been placed under house arrest which is arbitrary according to the Nigerian Human Rights Lawyer.
Arbitrary is the arrest of an individual in a case in which there is no likelihood or evidence that they committed a crime against legal statute, or in which there has been no proper due process of law or order.
3rd Thievery By The Ghana Airport Company Staff Reported Again In Under 1 Month
Another case of thievery has been reported at the Kotoka International Airport by a passenger identified as Nana Oye Darko.
According to her in a Facebook post, she lost her belongings at the airport on her arrival to Ghana from Cote Divoire.
She said she got home before her eyes got opened to the fact that she lost one of her luggages which contained laces, prints, dresses, my animal print jump suit, dresses and my Tory Burch sandals. The fabrics are about 10 pieces: 2 yards and 4 yard pieces.
See her post below.
A few days ago, a traveler complained of the fact that his GHS1,500 which was kept in an envelope and placed in his luggages got missing upon arrival at the airport.
As if that isn't enough, one airport staff was arrested about a month ago for stealing 10 iPhones.
Watch the video below:

Dzifa Gunu Tells John Mahama To Withdraw His Election Petition From The Supreme Court
Dzifa Gunu, the National Democratic Congress'(NDC's) activist has called on the party's flag bearer John Mahama to withdraw his election petition case from the Supreme Court.
According to him, he believes Mahama will not be given the justice that he deserves.
He urged Mahama that the worst they can do to punish him is to fine him and they (the NDC supporters) will contribute money to pay the fine for him.
"Dear H.E. John Dramani Mahama, They will not give you justice, please withdraw the case, the worst they will do is fine you and we will contribute and pay", he wrote on Facebook.
After the 2020 elections, Mahama has come out with proofs that there were some irregularities in the polls that went in favor of the NPP party
Hence, he's seeking a redress for all those wrongs to be made right.