Liverpool To Be Sold For £237million?
Former Liverpool chairman Sir Martin Broughton believes current owners Fenway Sports Group will be weighing up when to sell the club despite the incredible recent success at Anfield.
In the last year, the Reds have lifted the Champions League trophy, become champions of the world, and are now seemingly just days away from winning their first league title in 30 years.
Broughton played a crucial role in selling the club to FSG back in 2010 for £300million when the Reds were severely struggling in debt under the ownership of George Gillett and Tom Hicks.
Broughton now values the Reds at £2billion but despite FSG's incredible turnaround of the club's fortunes inside a decade believes they will still have plans on how to sell the club in the future.
'This isn't meant to be alarmist,' he told the Liverpool Echo. 'But it would be normal to be thinking of an exit strategy.
'They have taken Red Sox from being an also-ran, traditional team to a very successful team.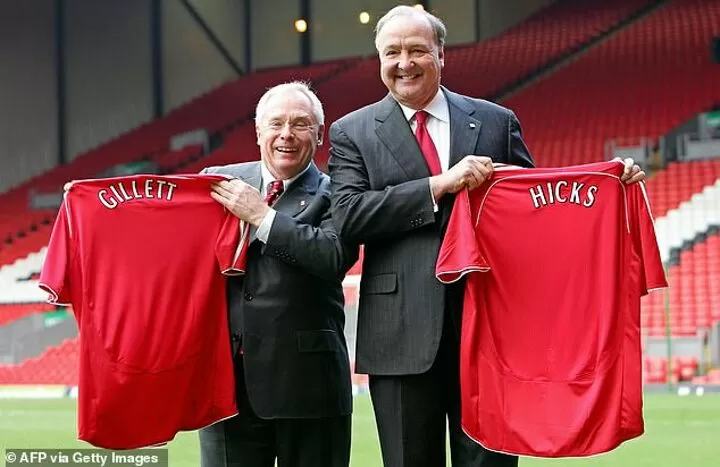 'FSG have a lot of money tied up in the sport. They haven't sold it. But the same equation must be going through their heads.
'What's it worth? What did we buy it for? What could we get for it? Are we at the moment for selling or just happy to carry on with it?
'Equally, they've been in the Red Sox for 20 years. They've been in Liverpool for ten years. They don't look like guys who are rushing to cash out.'
Broughton was appointed Liverpool chairman in April 2010 by the bank RBS with a brief to sell the club in a bid to claw back debts owed of around £237million.
The 73-year-old admits Liverpool were in serious financial trouble around the time of the October sale to John Henry's FSG group, claiming they were as little as two weeks away from going into administration.
'It was very close – it was very close, in the sense that the loans were being renewed on a weekly basis', he added.' That's almost unheard of. That is a serious financial crisis.
'I have no doubt that had we not completed a deal when we did, within a couple of weeks it would have gone into administration. Hicks and Gillett still didn't believe that. I believed it.'
At Least 50 Killed And 2,500 Injured After Massive Explosion In Lebanon's Capital Beirut | PHOTOS + VIDEO
At least 50 people have been killed and over 2,500 injured after a massive explosion erupted in the Beirut port area, damaging buildings and vehicles in Lebanon.
Lebanon's health minister, Hamad Hassan said — the figures were "preliminary estimates," while adding that the blasts had caused a 'very high number of injuries' and huge damage.
"It is a disaster in every sense of the word," he said in an interview with several television channels while visiting a hospital in the Lebanese capital.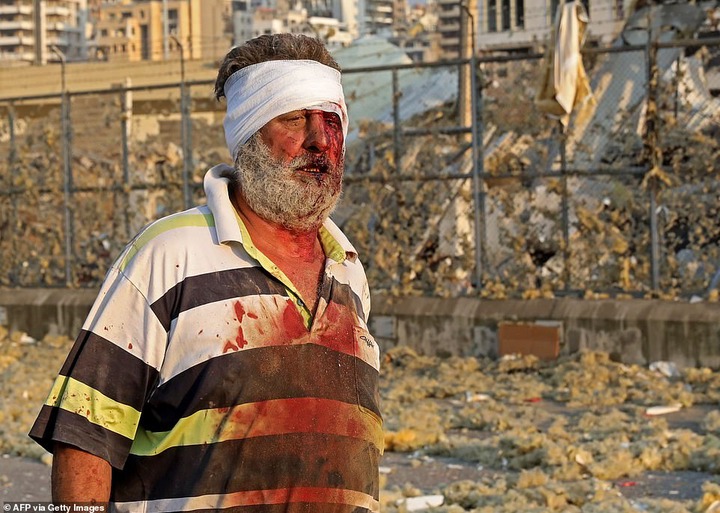 The explosion happened at around 6pm local time at the city's port, where warehouses are believed to contain explosive materials.
Dramatic footage posted on social media shows smoke billowing from a building in the port area before an enormous fireball explodes into the sky, sending a vast shockwave across the city that was heard and felt as far away as Cyprus – more than 200km (180 miles) away.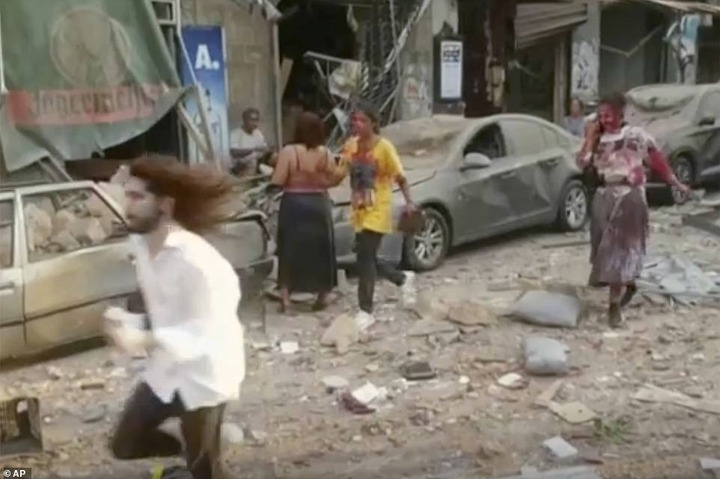 The afternoon explosion destroyed several vehicles and buildings including the house of former PM Saad Hariri, who has been confirmed safe by his party.
Beirut's Hotel Dieu Hospital is said to have admitted more than 500 wounded patients and no longer receiving more, while Lebanon's Red Cross confirmed many others were still trapped in their homes.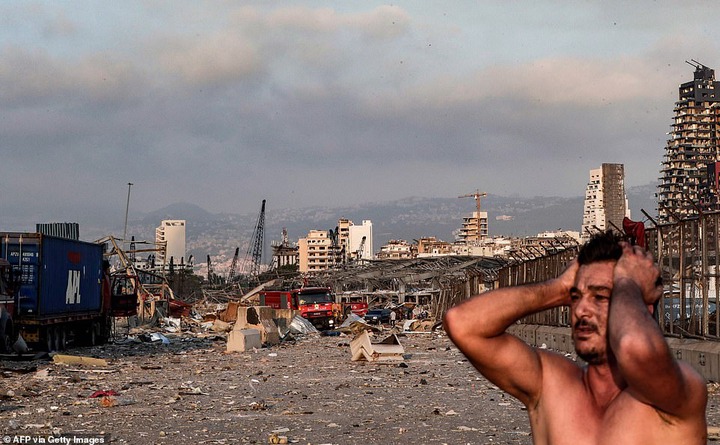 General Security chief Abbas Ibrahim said: 'It appears that there is a warehouse containing material that was confiscated years ago, and it appears that it was highly explosive material.'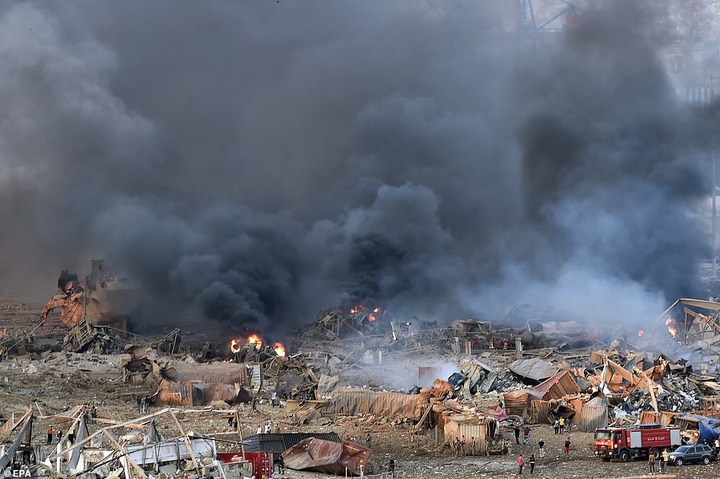 Prime Minister Hasan Diab has declared Wednesday, August 5, a day of mourning, and President Michel Aoun called for 'urgent' defence council talks.
Israel has denied any involvement amid escalating tensions with the militant group Hezbollah along the country's southern border.
See more photos and watch the video below.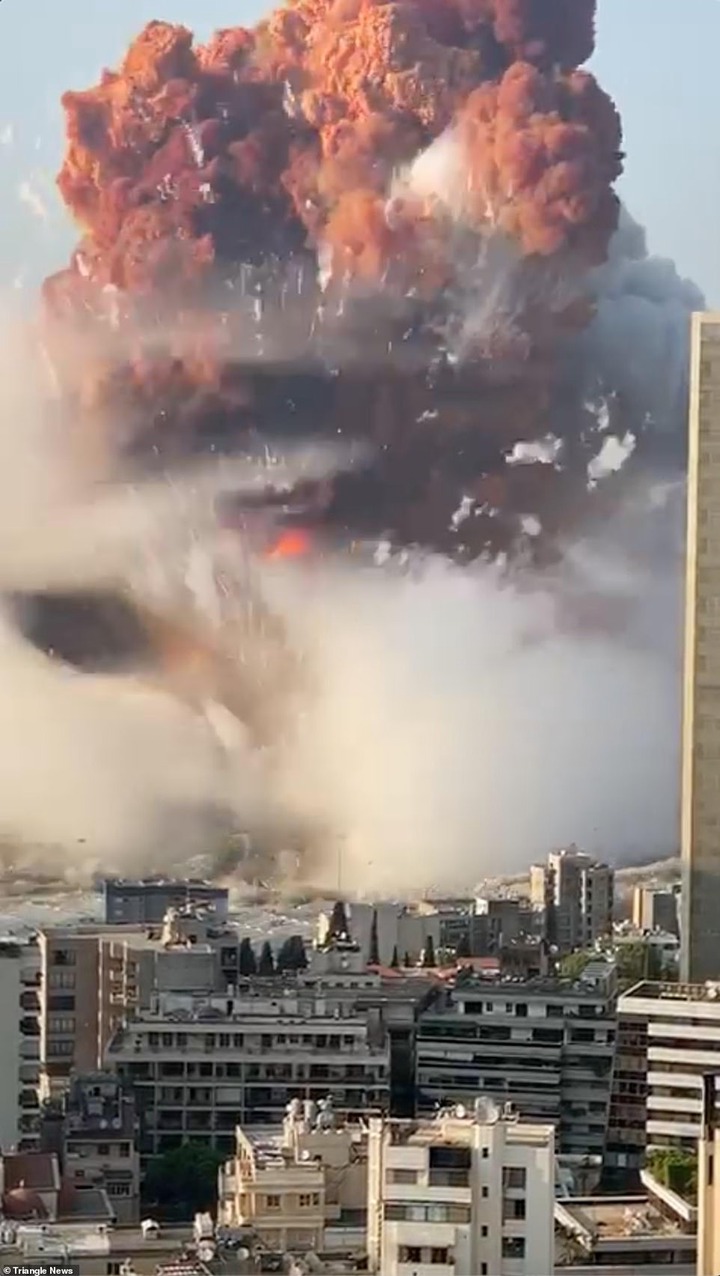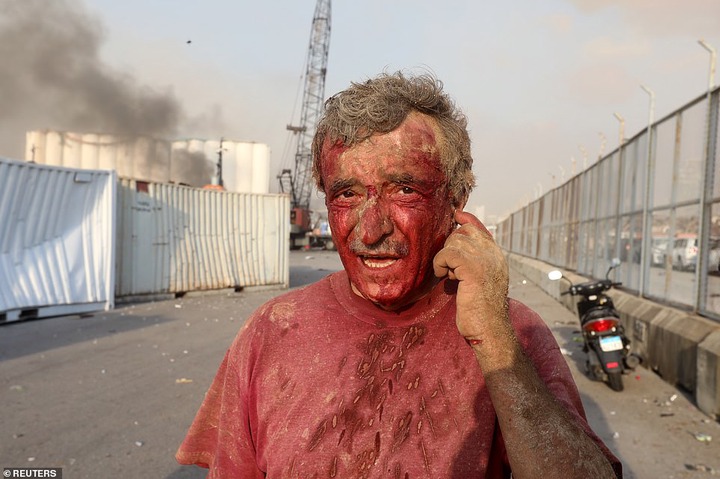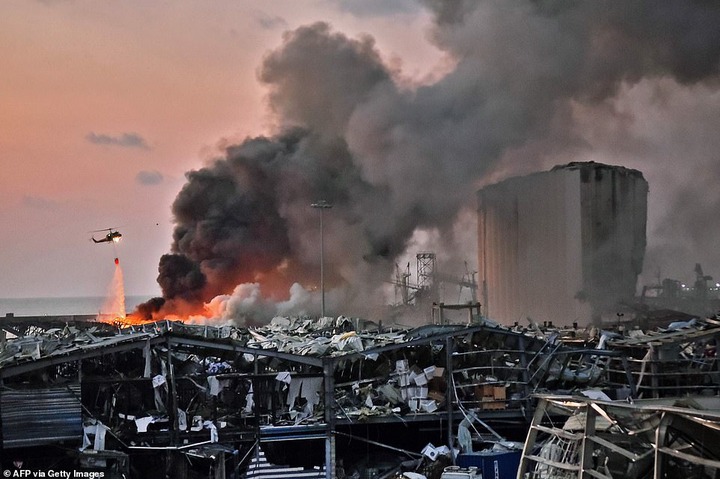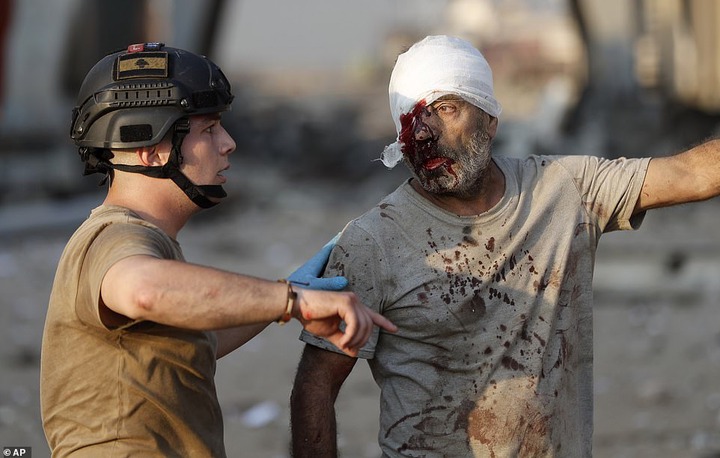 Man City Signs Ferran Torres For €21 Million
Manchester City has been able to sign Valencia winger Ferran Torres for €21 Million Goal reported.
Transfer insider Fabrizio Romano has stated the move is now 'confirmed', with the 20-year-old now contracted at the Etihad Stadium until June 2025.
Medical checks took place at the clinic of Dr Ramon Cugat, who has performed multiple medical operations with Manchester City in recent years – most recently, a knee operation on striker Sergio Aguero.
OFFICIAL | Ferran Torres is a Manchester City player ✍️ pic.twitter.com/rbLn2pS26J

— Goal (@goal) August 4, 2020
Manchester United And Jadon Sancho 'Agree Terms On A Five-Year Contract Worth £340, 000 Per Week'
Manchester United have reportedly agreed on terms on a five-year deal worth £340,000-a-week with Jadon Sancho.
The England international and Borussia Dortmund forward is on the verge of joining United with the two clubs in advanced talks over a deal worth £108million.
According to BILD, Sancho has now put pen to paper on personal terms and all that needs to be determined before the deal can go through is the structure of the transfer.
Other reports claimed United would pay £63m upfront and then £27m and £18m over the next two summers.
Negotiations are still ongoing but are expected to be finished within the next week, with Dortmund set to make a staggering profit having signed the winger for just £8m from United's arch-rivals Manchester City in 2017.
A fee of £108m for the 20-year-old would see him become the most expensive player bought by an English club, topping the £89m Manchester United paid to sign Paul Pogba from Juventus in 2016.
The deal would also see Sancho become the club's second-highest paid player behind David de Gea and the third top earner in the Premier League.
Sancho registered 17 goals and 17 assists across 32 Bundesliga games last season.