Manchester United Suffer Financial Blow As Chevrolet Swerve £400m Shirt Deal
Manchester United is searching for a new shirt sponsor with Chevrolet highly unlikely to renew their deal while the club struggled on the field.
The American car manufacturer signed a staggering £410million agreement in 2012 when Sir Alex Ferguson was at the helm and United were consistently challenging for top honors.
The seven-year deal came into play in 2014.
In the time United have displayed the Chevrolet brand on their shirts, they have failed to win the Premier League title and come nowhere near lifting the Champions League.
Now, with the club two points above the relegation zone under struggling manager Ole Gunnar Solskjaer, the fallen giants look further than ever from challenging again at the highest level.
Industry sources say that bosses at General Motors (GM), of which Chevrolet is a division, have been thoroughly unimpressed with United's performance over the duration of the deal, which expires at the end of next season.
However, there is also a belief that the deal was never going to be renewed.
One insider said: 'It was doomed from the start. The feeling within was that Chevrolet had massively overpaid and it was never going to get done again.'
Indeed, the man who agreed with the deal, global marketing chief Joel Ewanick, was axed less than 48 hours after it was announced.
At the time, it was reported that GM executives were furious when they learned their company would be paying substantially more than United's last sponsor Aon. It was also claimed Ewanick failed to give his bosses full details of the agreement before signing off on it, although the man himself later described the deal as a 'no-brainer'.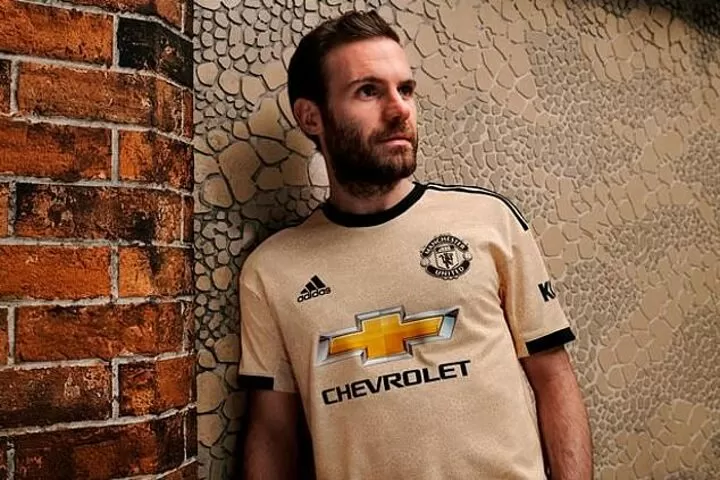 Figures seen by Sportsmail show the agreement with Chevrolet, which has brought in around £58.6m per season, dwarfs those the club had previously agreed.
Aon (2010-14) paid £19.6m a season, AIG (2006-10) £14.1m and Vodafone (2000-2006) £8m.
It is understood that United have already begun their search for a new sponsor and club insiders say they have had expressions of interest from a number of leading brands.
Despite their stuttering performances on the field, officials are confident in the strength of the brand and believe United's red shirt remains attractive to potential partners, given their global following and the overall popularity of the Premier League.
United claimed recently that their following across the world had reached 1.1billion and executive vice chairman Ed Woodward has vowed that sponsorship revenue will be key to the size of their transfer fund.
A United spokesperson said: 'Chevrolet is a fantastic partner. The sponsorship continues to achieve the brand and business objectives for both parties and we will continue to work to activate and maximise it.'
GM did not respond to requests for comment.
Ballon D'Or : List Of Nominees So Far
A version of the Ballon d'Or has been awarded by France Football magazine since 1956, but was merged with Fifa's World Footballer of the Year award from 2010 to 2015.
However, Fifa ended their association with the Ballon d'Or the following year to set up their own – the Best Fifa Player award.
In September, Lionel Messi won that award in the fourth edition of the Best Fifa Football Awards, set up after football's world governing body ended its association with the Ballon d'Or.
Meanwhile, Uefa's Player of the Year award has been going since 1998 and was previously called Uefa Club Footballer of the Year (1998-2010) and Uefa Best Player in Europe (2011-16).
List of nominees revealed so far
Virgil van Dijk (Liverpool)
Bernardo Silva (Manchester City)
Son Heung-min (Tottenham)
Robert Lewandowski (Bayern Munich)
Roberto Firmino (Liverpool)
Alisson (Liverpool)
Matthijs de Ligt (Juventus)
Karim Benzema (Real Madrid)
Georginio Wijnaldum (Liverpool)
Sergio Aguero (Manchester City)
Frenkie de Jong (Barcelona)
Hugo Lloris (Tottenham)
Dusan Tadic (Ajax)
Cristiano Ronaldo (Juventus)
Kylian Mbappe (Paris St-Germain)
Trent Alexander-Arnold (Liverpool)󠁧󠁢󠁥󠁮󠁧󠁿
Donny van de Beek (Ajax)
Pierre-Emerick Aubameyang (Arsenal)
Marc-Andre ter Stegen (Barcelona)
Sadio Mane (Liverpool)
More to follow.
Cristiano Ronaldo Makes More Money On Instagram Than Playing For Juventus : New Report
Fresh reports and data have confirmed that Cristiano Ronaldo apparently earns more from Instagram than he does from playing soccer for Juventus.
The 34-year-old pockets an annual $47.8 million from paid Instagram posts, according to a study by social media firm Hopper HQ on Buzz Bingo. In contrast, his salary at Juventus is reportedly $34 million, according to Goal.com.
Ronaldo's reported income from Instagram makes him the platform's highest earner, ahead of Lionel Messi and Kylie Jenner.
Receiving a reported average of $975,000 per advertised post, Ronaldo's Instagram earnings far eclipse the world's biggest celebrities, including Kylie Jenner, Selena Gomez, and Emily Ratajkowski. He also beats footballing rival Lionel Messi, who is said to have earned less than half of Ronaldo's total with $23.3 million.
Amongst the brands Ronaldo has represented on Instagram are Clear Haircare, Nike Football, and Six Pad Europe.
"Ronaldo is the most followed human on Instagram (with 186 million followers) so companies are paying almost $1 million for posts to access his insane reach.

Due to his status as a celebrity and football star, his earnings from Instagram break away from typical influencer partnerships, as many of his promotional posts will be part of wider sponsorship deals, such as Nike.

You only need to go on his Instagram to see how many paid partnerships he does outside of the sports market" Hopper HQ marketing executive Nicola Cronin told Business Insider.
Young Man Dies A Day After Taking Pictures In Coffin
In a rather bizarre development, a young man from Benue state, Nigeria has met his untimely death a day after taking pictures while sleeping in a coffin.
The man identified as Isaac Terkende, 21, a day before his death slept in a coffin and took pictures to share on social media.
The news went around the next day that Isaac had been involved in a car accident and has lost his life.
See his photos below.
Isaac has since been buried at Guma LGA in Benue State.