PHOTO Of Kim Kardashian Meeting With Meek Mill At A Hotel Emerges
A picture of Kim Kardashian meeting with rapper Meek Mill at a Los Angeles hotel to discuss prison reform back in 2018 has emerged via Twitter after Kanye West revealed he's been trying to divorce Kim since then.
Earlier this week, Kanye West shocked fans after he called out his wife and her mother Kris Jenner. He said that he had been "trying to get divorced" from Kim since she met up with Meek Mill at the Waldorf in Beverly Hills. He added that Kim was "out of line" for that.
A photo has now emerged to show that nothing untoward happened.
See below.
In the photo, it clearly shows Kim, 39, and the 33-year-old rapper, real name Robert Rihmeek Williams, meeting in a professional capacity.
Kim and Meek were joined by philanthropist Clara Wu at a rooftop restaurant, where they are believed to have discussed prison reform.
After Kanye's outburst, Meek Mill made it clear that nothing untoward happened between himself and Kim, writing earlier this week: "Sh** is cappp cmon".
Cap is slang for lies.
After the photo emerged on Twitter, Meek Mill took to his Twitter account to tweet: "Being around the wrong environment and wrong people will make you forget your worth! Stay focused."
Nollywood Actor, Chinedu Ikedieze, "Aki's" Acquires A New Multi-Million Naira Stretch Hummer Limousine | PHOTOS
One of the funniest Nollywood actors in Nigeria goes by the name, Chinedu Ikedieze, better known a Aki, he rose into prominence along with Osita Iheme in the 2002 comedy-drama, Aki na Ukwa.
They both have featured in over 100 movies since that time, making good names for themselves, and have both maintained their friendship to date.
They both a ₦72 million Hummer Stretch Limo which, Aki first used when getting married in 2011 which attracted a lot of media attention.
The Hummer Stretch Limo is basically a dream, as has an amazing interior ranging from a fridge, TV, amazing multi-colored led lights, and a pretty powerful sound system as well.
See photos of the Hummer Stretch Limo;
PHOTOS Of Ghanaian Millionaire, Mr. Kwesi Dadzie & His Wife, Portia Brenya
Ghanaian millionaire, Mr. Kwesi Dadzie is also known as VAL and his wife, Portia Brenya over the weekend sent social media buzzing with their most expensive wedding.
It can be said that VAL and Portia's wedding hashtag #BecomingDadzie2020 so far is the biggest wedding to ever happen in Ghana.
It has broken the record of #Kency20220, which had long been the marker system of grading another weddings in the country.
#BecomingDadzie2020 was indeed beautiful as there was some level of class shown. The display of wealth and power was equally displayed at the plush wedding.
The display of powerful luxurious cars, spraying of money on the bride and the groom was the order of the day at the wedding.
Amongst the fleet of cars which have been spotted by our outfit includes a Range Rover, Jeep Wrangler, Rolls Royce, just to mention a few.
Mr VAL gifted his beautiful wife a brand new Mercedes Benz S Class 550 at the wedding reception.
Model Emily Ratajkowski Announces She's Pregnant With First Child; Says She And Her Husband "Won't Know The Gender Until The Child Is 18" | PHOTOS
Emily Ratajkowski is expecting her first child with her husband Sebastian Bear-McClard.
The American model/actress, 29, shared the happy news on Vogue and revealed her growing baby bump in the special digital issue for the magazine.
Ratajkowski also penned an essay for the magazine, where she said the couple would wait until the "child is 18″ before revealing the gender because they hope to raise the child in a gender-neutral environment.
She wrote, "When my husband and I tell friends that I'm pregnant, their first question after 'Congratulations' is almost always, 'Do you know what you want?' We like to respond that we won't know the gender until our child is 18 and that they'll let us know then."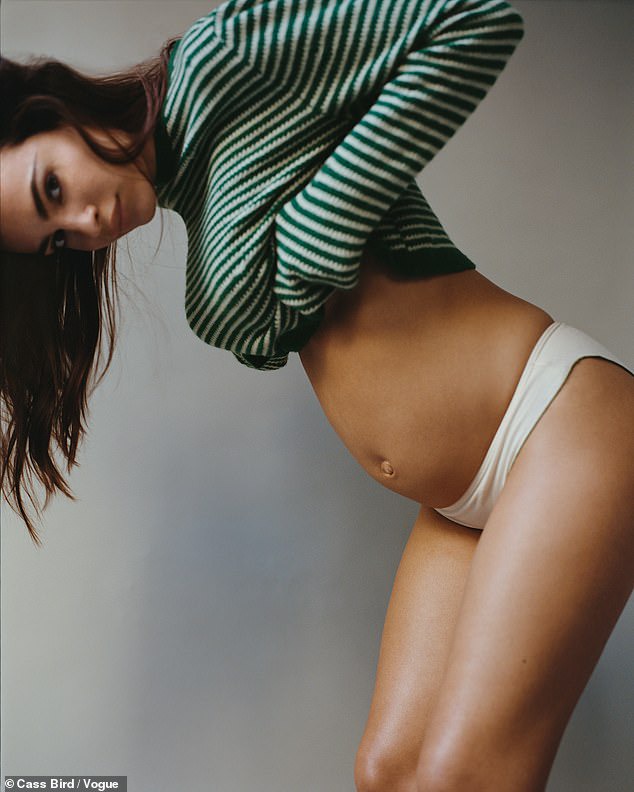 "Everyone laughs at this. There is a truth to our line, though, one that hints at possibilities that are much more complex than whatever genitalia our child might be born with: the truth that we ultimately have no idea who – rather than what – is growing inside my belly."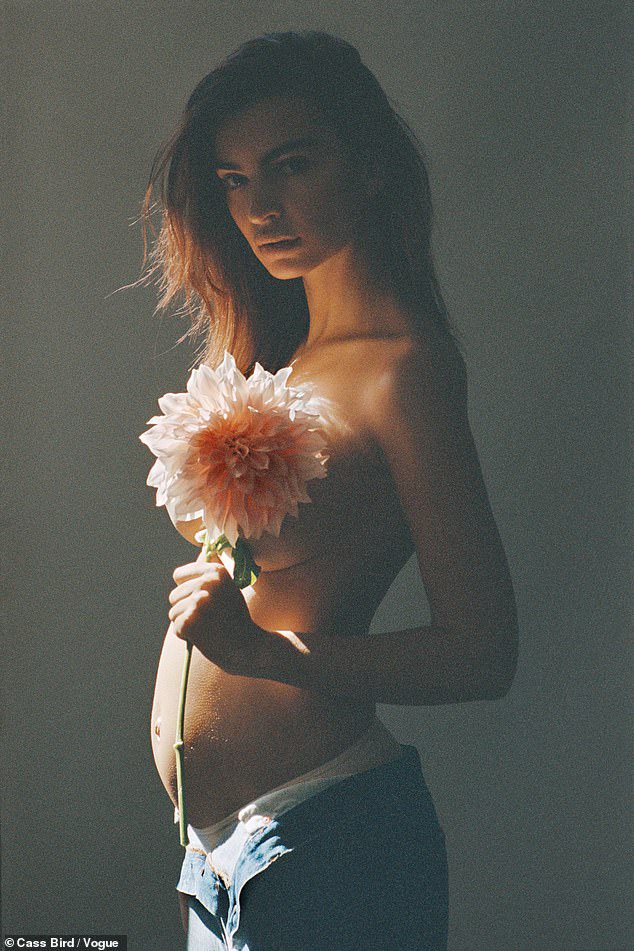 "But no matter how progressive I may hope to be, I understand the desire to know the gender of our fetus," she continues. "It feels like the first real opportunity to glimpse who they might be."
Emily Ratajkowski and her husband, movie producer Sebastian Bear-McClard have been married since 2018.