See How Chioma Looked Like Before And After Meeting Davido | PHOTOS
Chioma Avril Rowland has achieved celebrity status after she got involved with Nigerian superstar Davido and became his girlfriend- a relationship that is obviously heading towards marriage.
Chioma Avril Rowland has achieved celebrity status after she got involved with Nigerian superstar Davido and became his girlfriend- a relationship that is obviously heading towards marriage.
For the records, Davido met Chioma at Babcock University where they started their love affair. Davido was probably impressed by Chioma's simplicity which had a good impression on him.
See below;
How she Looks Now;
Adwoa A. Amoako Adjei Launches Her Fist Book "Mixed Up" | PHOTOS
Adwoa A. Amoako Adjei born on 11/04/1994 is a young lawyer who doubles as an author and is the first Ghana-based Ghanaian to publish a mystery thriller novel and also the first female Ghanaian to self-publish a mystery-thriller-romance novel. She is from Koforidua in the Eastern Region of Ghana and from a family of five.
On the 18th of September 2020. Ms. Adjei launches her first fictional novel which was held at Accra City Hotel and was chaired by Nana Kwasi Gyan – Appenteng currently the President of the Ghana Association of Writers who is also the past chairman of the National Media Commission and same was attended by many dignitaries including the first Deputy Speaker of Parliament and MP for Bekwai – Hon. Joe Osei Owusu, Deputy Special Prosecutor – Mrs. Cynthia Lamptey, Deputy Minister for Local Government and Rural Development and MP for New Juaben North – Hon. K. Boateng Adjei, Chief of Tinkong and CEO of Hill Palace Hotel, Peduase – Nana Toprah, Director at National Petroleum Agency – Mr. Samuel Asare-Bediako, Eastern Regional Bar President – Kwasi Amoako Adjei, President of Ghana Rowing Association-Lawyer Stephen Bekoe and many others.
Ms. Adjei wanted to pique the interest of many non-readers and readers across the nation and internationally and she achieved that as many took on social media to happily supported her by sharing her work on their pages and platforms. The book, Mixed Up as stated by Nyamekye Nkansah at the launch walks you through the life of a woman who faces so much pain, horror, and battles with her love life. It touches on her life as a teenager and engages the reader to reminisce, relate, and empathize. The book includes plot twists and many more. Ms Adjei stated that the book helps the world to see modern Ghana as we know it and also encourage young talents.
She stated that she is already working on 2 other novels and hopes that in no time she will have a collection. Mixed-up is an international standard modern-day social book and it's time to support your own because this is a good step for Ghana in the literature world. She stated that what she needs from us now is to help her create a bigger literature world for Ghana.
In her closing remarks, she had a message to the public. She said "So often than I'll like to admit, I have been in a position where people doubt my abilities and so often I am proud to say, I have been in a position to prove them wrong. I believe that you can do anything once you challenge yourself. I dreamt, I wanted that dream and I worked towards it. And this is a dream come true."
Check out some photos from the launching below:
First of many. The genre isn't popular in Ghana but I dared myself. how about 1st Ghana-based author to self publish a mystery thriller fiction and 1st Ghanaian female to publish a mystery-thriller romance novel. pic.twitter.com/rU3jWQJeU7

— A. A. A. A. (@Mz_Adjei) September 21, 2020
Beautiful PHOTOS Of Mugeez's Baby Mama Pops Up
Member of African Award-winning music group, R2Bees, Rashid Abdul Mugeez, known under his stage name Mugeez has a son and for that matter a baby mama.
R2Bees' Mugeez shared a beautiful photo of his son, De-Shayron, on August 22, 2020, on Instagram where he asked people to follow him.
The boy, we have been told, is almost six years old and has been living with his mom in Amsterdam since his birth.
Per our findings, Mugeez met only his baby mama De-Shayron's mother, Daphne Williams in Amsterdam where their love story began.
Photos in the possession of Gossips24.com actually certifies the reason why Mugeez has no taste for most women in Ghana, as his baby mama, Daphne Williams appears to be an epitome of beauty!
Exactly a week ago when Daphne turned 26, Mugeez's son, De-Shayron shared a photo of himself and his mom saying, "Gefeliciteerd mama ik hou van jou!", to wit; "Congratulations mommy I love you!", to celebrate her on her special day.
We believe Mugeez, just like Omar Sterling, is a private person and that could be the reason why he's been hiding his affair with Daphne Williams. They both don't follow each other on social media and do not have or leave traces anywhere, except through their son.
Lebanon Hit By Another Explosion At 'Hezbollah Arms Depot' In Ein Qana Village | PHOTOS
Lebanon has been hit by another explosion after an arms depot of the Iran-backed Shi'ite Muslim group Hezbollah allegedly exploded in the southern village of Ein Qana on Tuesday, September 22.
The village of Ain Qana in south Lebanon is a political stronghold of the heavily armed and politically powerful group which has fought wars with neighboring Israel.
A security source said the arms depot blast, which sent a huge column of black smoke into the sky, was caused by a "technical error." The insider added that many people were injured.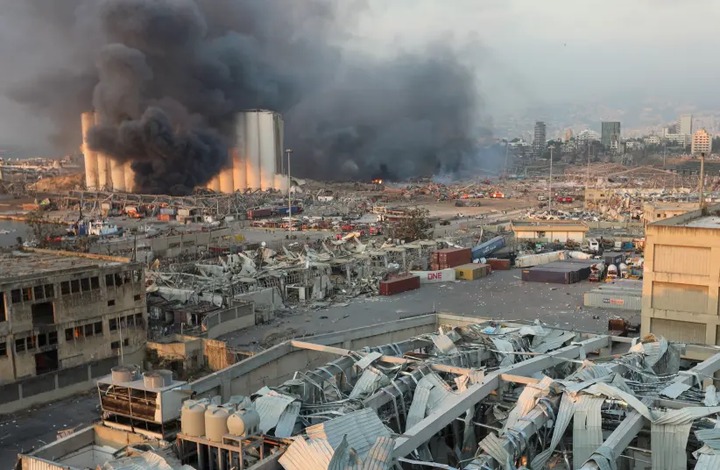 Pictures from Lebanese news media showed clouds of dark smoke coming out from the area.
The al-Manar television station run by Lebanon's Hezbollah confirmed there was an explosion but declined to give further details.
Residents said ambulances had carried away several injured people, while Lebanon's National News Agency reported limited material damage.
The mysterious explosion comes seven weeks after a huge explosion rocked Beirut port after an estimated 2,750 tonnes of ammonium nitrate caught fire at a warehouse. The explosion killed nearly 200 people, injured 6,500, and damaged tens of thousands of buildings in the capital, Beirut.
Two weeks ago, a massive fire also broke out at a warehouse in Beirut port.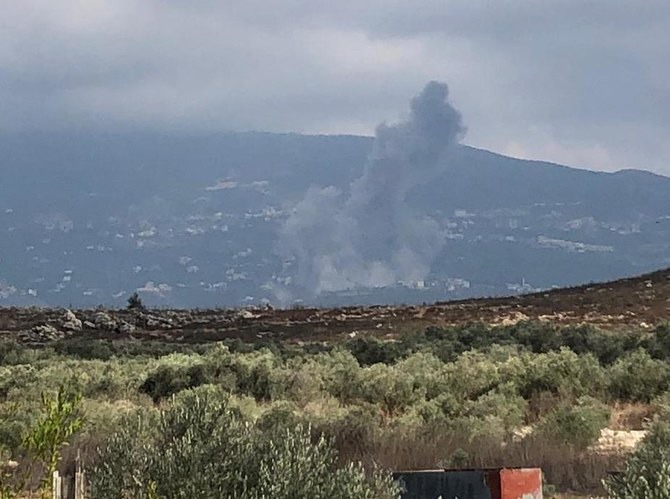 \