See Inside Jeffrey Epstein's Rusting Private Jet He Used In Sex Trafficking His Victims Around The World | PHOTOS
A private jet owned by the late US financier Jeffrey Epstein now lies abandoned and covered in dust on a Georgia runway, racking up thousands of dollars in storage fees.
Prosecutors alleged that the abandoned Boeing 747 jet – dubbed the 'Lolita Express' was used by Epstein to transport his sex trafficking young victims between his sprawling homes in New York, New Mexico, Paris, the US Virgin Islands, and Palm Beach.
Recall the billionaire financier committed suicide at the Manhattan's Metropolitan Correctional Center last august while awaiting trial on federal sex trafficking charges.
The 66-year-old was accused of having sex with girls as young as age 14 in the early 2000s at Epstein's residences in Manhattan and Florida, pleaded not guilty to the charges.
According to Daily Mail, the 1969-built plane whisked prominent guests including Bill Clinton, Britain's Prince Andrew, supermodel Naomi Campbell and actor Kevin Spacey to exotic locations across the globe.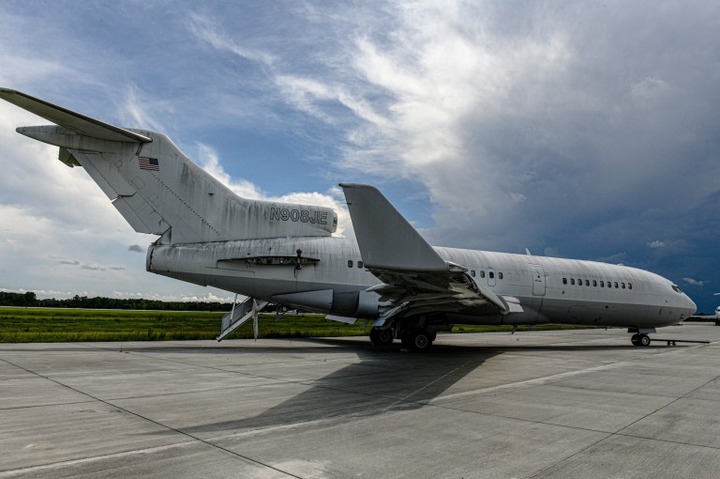 The report said the jet took off for its final flight on July 11, 2016, from Florida's Palm Beach International Airport at 11.39am, arriving at its current location at Georgia's Brunswick Golden Isles Airport 51 minutes later.
Since then it has been abandoned, costing around $1,000 a month in storage.
When Daily Mail boarded the plane, they found the once-plush interior, including deep-pile carpets, throw blankets, and fluffy pillows, infested with mold and mildew.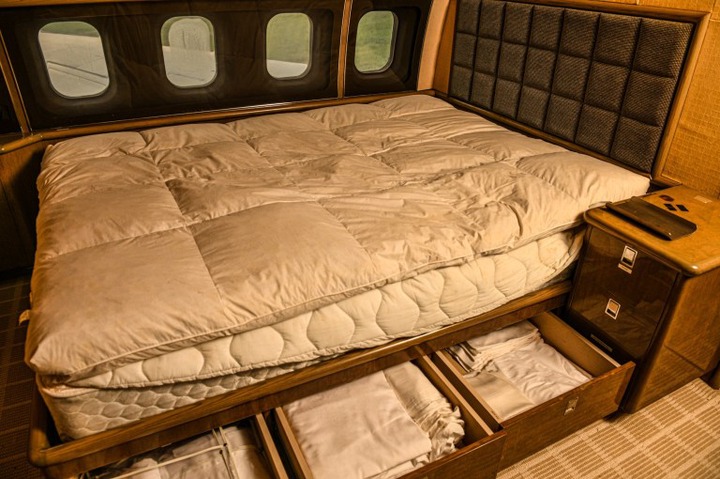 They also found monogrammed tissues and a bottle of baby lotion stored in Epstein's private wood-panelled bathroom. Wet wipes, tissues with Epstein's tail number on them, baby power and other toiletries were seen in a cabinet in the plane's bathroom.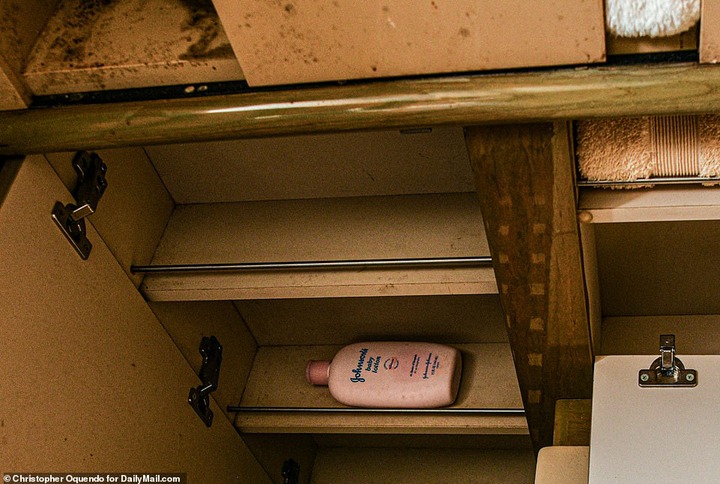 Federal aviation records reveal the aircraft has been unregistered since 2019, meaning it cannot be legally flown.
The luxury commercial jet is currently parked up on a ramp belonging to Stambaugh Aviation, an independent jet maintenance firm.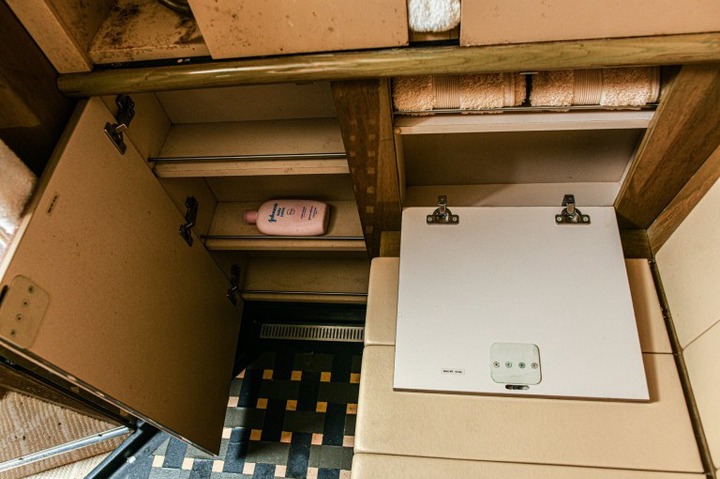 The firm's joint owner Mark Stambaugh said he was initially happy to store the aircraft for free, but later started charging around $1,000 a month when it became clear nothing was happening.
As a father of two daughters, I'm not real thrilled with having it here. But I guess an airplane is just an airplane,' Stambaugh told DailyMail.com.
'Somebody needs to come and do something with it or it needs to be scrapped because it's just going to sit here and keep deteriorating.'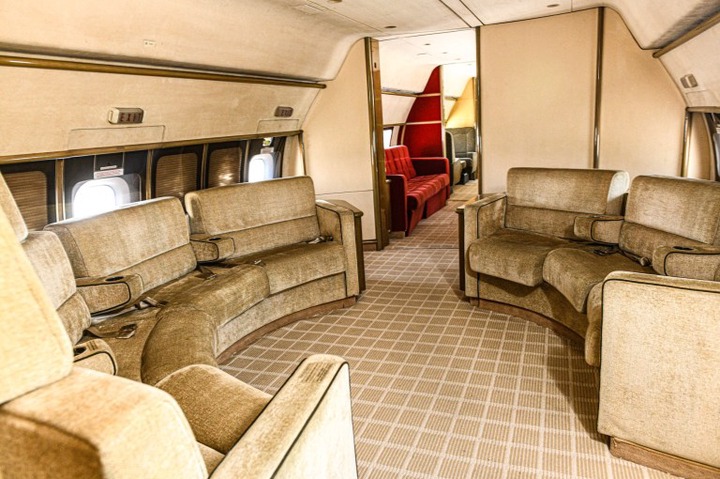 According to Stambaugh, he's owed $11,000 in unpaid storage.
'The paint is chalking because it's been sitting in the sun for so long. Until it gets to the point where the paint bubbles out you won't see it, but trust me, there's a lot of corrosion on that airplane,' he added.
'Internally, in the belly, when you open that up you're going to find corrosion and other issues as well.
'As far as the interior, given that it's been sitting in this heat for years it's not in bad shape but I don't know that it has any real value.
'There's a lot of mold and mildew. That just happens, it's the southeast.'
Since Jeffrey Epstein's death, his alleged co-conspirators, including British socialite Ghisilaine Maxwell, have been and charged with sex trafficking offenses.
See more photos below.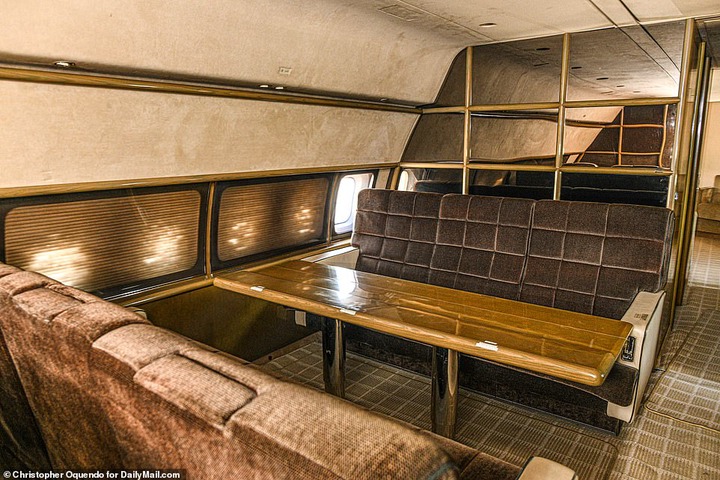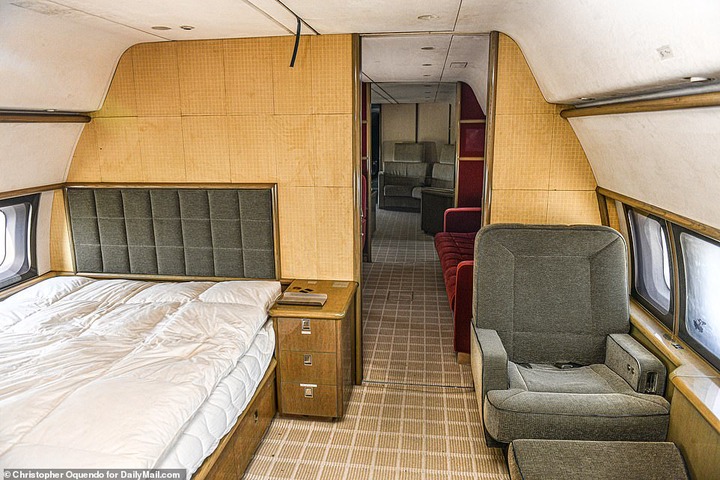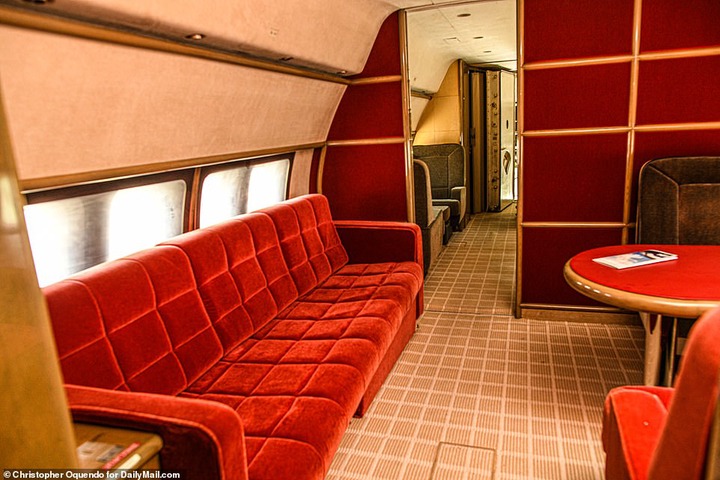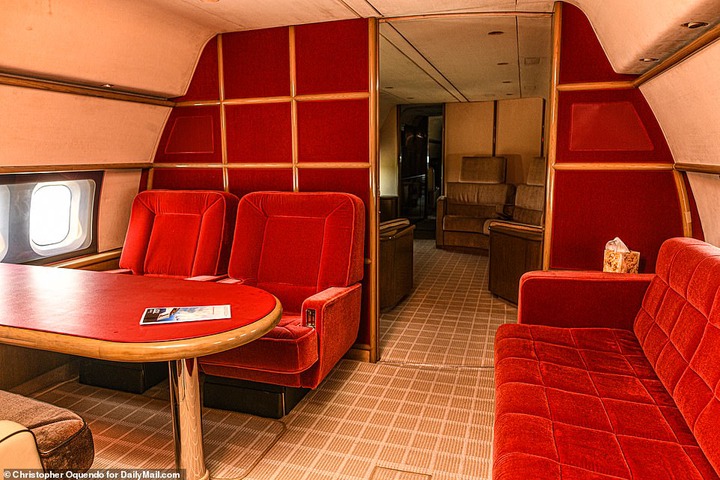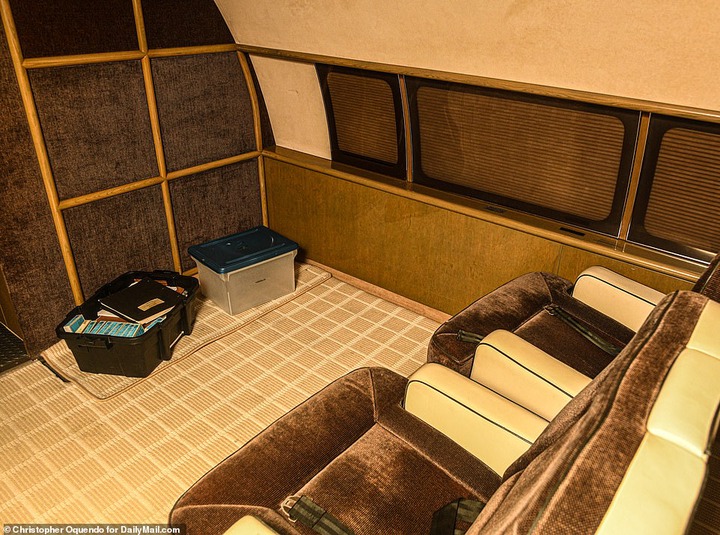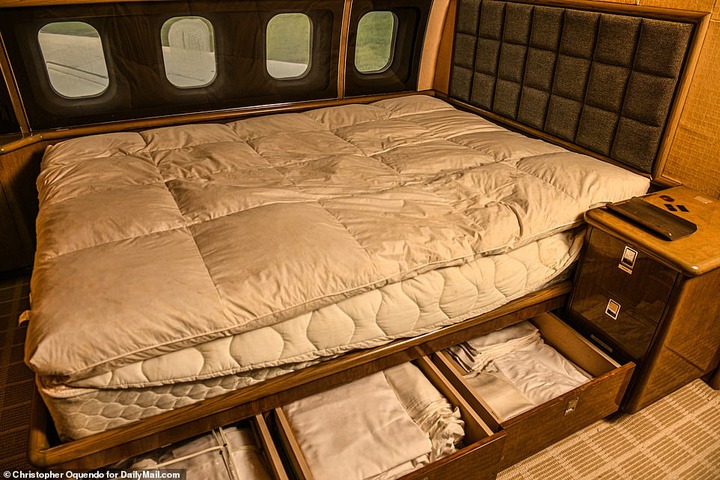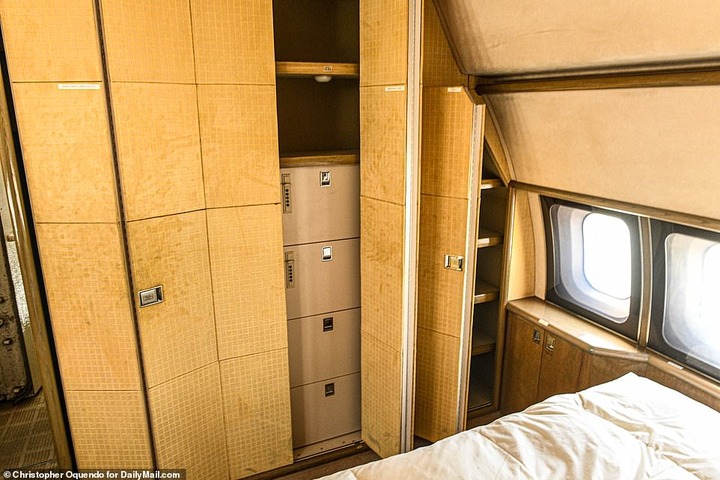 Ismaila Sarr: Manchester United And Liverpool Enter Battle For Watford Star's Signature
Manchester United's hopes of signing their number one transfer target Jadon Sancho before the transfer window closes on October 5 are diminishing by the day.
Dortmund has made it clear to United that they won't budge on their eye-watering £108 million asking price.
Man Utd wants to sign the England international, 20 but isn't prepared to pay a transfer fee that they deem to be excessive.
Unless either club backs down, Sancho will remain a Dortmund player until January at the earliest.
With just over two weeks to go before the window closes, United are now considering other potential options.
And towards the top of their list of alternatives is Watford's, Ismaila Sarr.
The Senegal international impressed last season, despite the fact Watford were relegated to the Championship.
The Independent understands that United would need to fork out at least £30 million to sign the 22-year-old, who joined the Hornets from Rennes in a deal worth roughly the same amount in August 2019.
Watford's relegation has weakened their hand and Sarr is the club's most valuable asset.
However, in the news that will no doubt concern the United hierarchy, Liverpool also want Watford's No. 23.
This is according to The Daily Mail, who claim the Reds have enquired about the winger and discussed his situation with Watford.
Sarr, the Mail add, is being seriously considered as a back-up option for Liverpool's front three.
The report also says that Watford would want at least £36 million for the attacker, who scored six goals and provided six assists in 30 appearances in all competitions last term.
Two of those goals were scored against Liverpool in February when Watford recorded a shock 3-0 victory over Jurgen Klopp's side.
But The Independent say that Liverpool's budget is constrained, particularly after agreeing a deal to sign Thiago Alcantara from Bayern Munich.
This, in turn, may put United in the driving seat for Sarr's signature.
Liverpool 'Interested' In Diego Jota
Liverpool is reportedly interested in signing Wolves forward Diogo Jota. Jota's absence from Wolves' Carabao Cup defeat against Stoke on Thursday was shrouded in mystery.
The 23-year-old reportedly turned up at Molineux but left before the match started.
Jota was an unused substitute in Wolves' 2-0 opening day Premier League win over Sheffield United on Monday.
And now Liverpool is said to be keen on the Portuguese star, according to The Times' Paul Joyce.
After the 1-0 loss to Stoke, Wolves manager Nuno Espirito Santo was coy on what happened to Jota.
"He was not available for the game," Nuno said.
"We have a short squad and all the options are good, but he and Max Kilman were not available for this game.
"He wasn't available, these are decisions we have to make. We have to prepare the squad, have to know what is the moment of the season.
"It was a big turnaround, we have to take care of the players, improve our squad and our team and he was not available for the game. These are our decisions to make.
"I was watching the game. He was not on the squad list.
"There was no confusion. When a player is not on the squad list sometimes they see the match, if they are away, they stay at home.
"It's because we have a bubble, we have to make a list, all those details. Nothing strange."
Jota has been one of Wolves' star players since their promotion back to the Premier League.
He initially joined the club on loan from Atletico Madrid in 2017, where he scored 17 goals to help them gain promotion out of the Championship.
Wolves made the deal permanent in 2018 and he has scored 16 goals in 67 Premier League appearances.
Russian Billionaire Mikhail Prokhorov Denies Man Utd Takeover Bid
Russian billionaire Mikhail Prokhorov has denied reports that he will be making an attempt to purchase Manchester United from the Glazer family, according to Daily Mail.
Reports of takeovers of Manchester United are becoming a regular occurrence but former Brooklyn Nets owner Mikhail Prokhorov has responded to rumors linking him with a takeover bid of Manchester United.
Prokhorov, who sold his remaining shares of Brooklyn Nets after initially being a sole owner, is reportedly looking to get involved in the sports industry again.
According to reports to the Daily Mail, however, the reports are said to be false: "Prokhorov, who invested heavily into the Nets before selling his share, is an individual who does have the wealth to fund such a deal but, for now, it seems he does not have any interest in a return to sports ownership," the publication said.
Source have told the Daily Mail that Prokhorov, who has a valued net worth of over £8 billion by Forbes, has 'no immediate plans' to make a return to the sporting scene.
Manchester United fans will be glad to see the back of the Glazer family if that day comes but it won't be Prokhorov who takes the club off their hands – for now.