Professor Kwadwo Adinkrah-Appiah, the Vice-Chancellor, said they should remain focused and do everything to combine academic excellence with good moral character. The newly enrolled students were made up of 972 males and 560 females and would be pursuing degree and diploma programmes.
These include Bachelor of Technology (B-Tech), procurement and management, civil engineering, accounting and computing. Others are Higher National Diploma (HND) in accountancy, building technology, computer science, electronic engineering, business administration and banking technology and accounting.
Prof Adinkrah-Appiah said the conversion of the institution into a technical university had led to significant jump in students' application, which over the past four years, was on steady decline because of intense competition from bothpublic and private universities.
He hinted of plans to begin four-year degree programmes in applied science and technology, applied arts, business and management studies. It was only waiting for approval by the National Accreditation Board (NAB) to get going, he added.
–3news.com 
At Least 50 Killed And 2,500 Injured After Massive Explosion In Lebanon's Capital Beirut | PHOTOS + VIDEO
At least 50 people have been killed and over 2,500 injured after a massive explosion erupted in the Beirut port area, damaging buildings and vehicles in Lebanon.
Lebanon's health minister, Hamad Hassan said — the figures were "preliminary estimates," while adding that the blasts had caused a 'very high number of injuries' and huge damage.
"It is a disaster in every sense of the word," he said in an interview with several television channels while visiting a hospital in the Lebanese capital.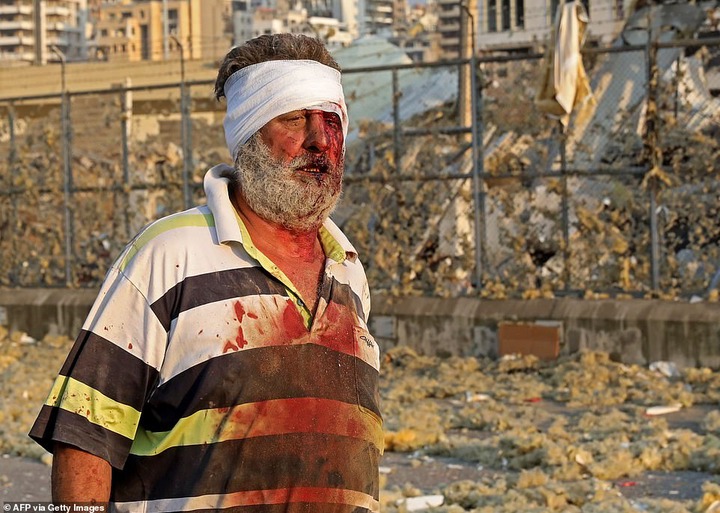 The explosion happened at around 6pm local time at the city's port, where warehouses are believed to contain explosive materials.
Dramatic footage posted on social media shows smoke billowing from a building in the port area before an enormous fireball explodes into the sky, sending a vast shockwave across the city that was heard and felt as far away as Cyprus – more than 200km (180 miles) away.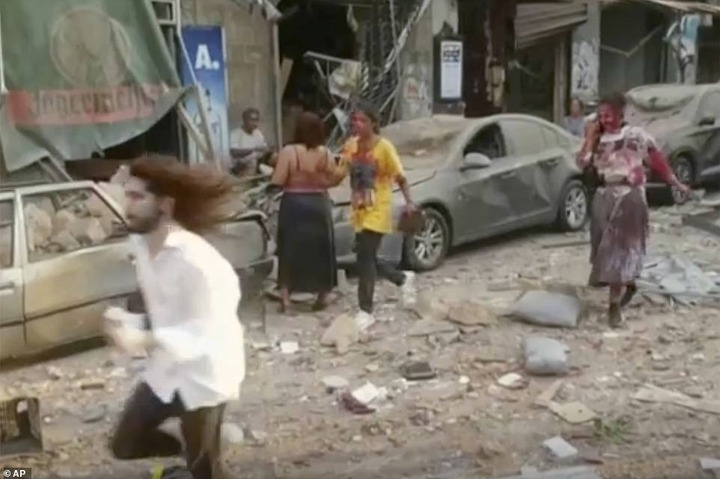 The afternoon explosion destroyed several vehicles and buildings including the house of former PM Saad Hariri, who has been confirmed safe by his party.
Beirut's Hotel Dieu Hospital is said to have admitted more than 500 wounded patients and no longer receiving more, while Lebanon's Red Cross confirmed many others were still trapped in their homes.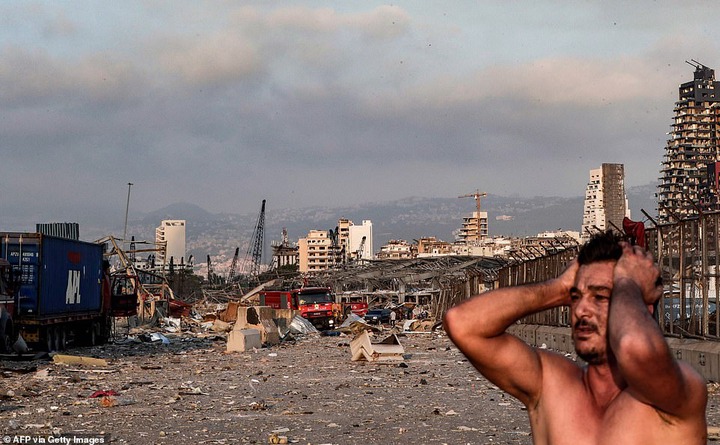 General Security chief Abbas Ibrahim said: 'It appears that there is a warehouse containing material that was confiscated years ago, and it appears that it was highly explosive material.'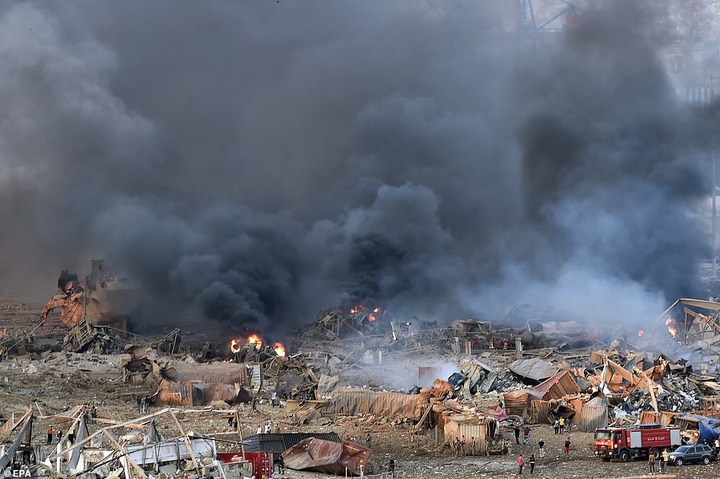 Prime Minister Hasan Diab has declared Wednesday, August 5, a day of mourning, and President Michel Aoun called for 'urgent' defence council talks.
Israel has denied any involvement amid escalating tensions with the militant group Hezbollah along the country's southern border.
See more photos and watch the video below.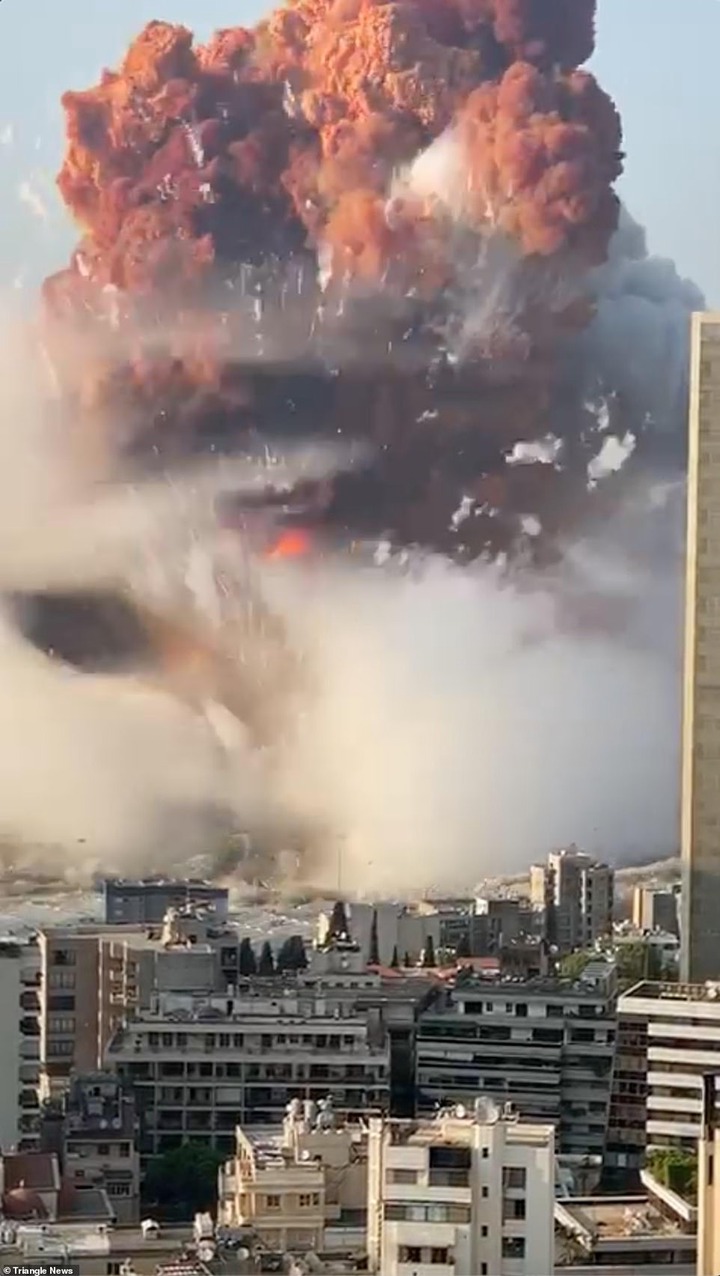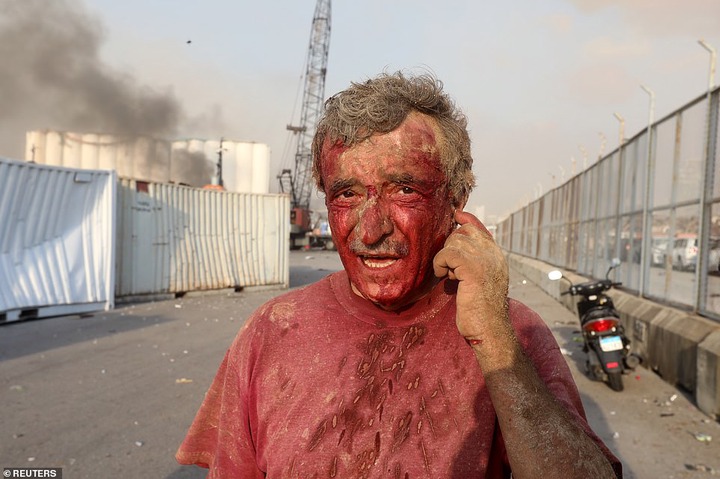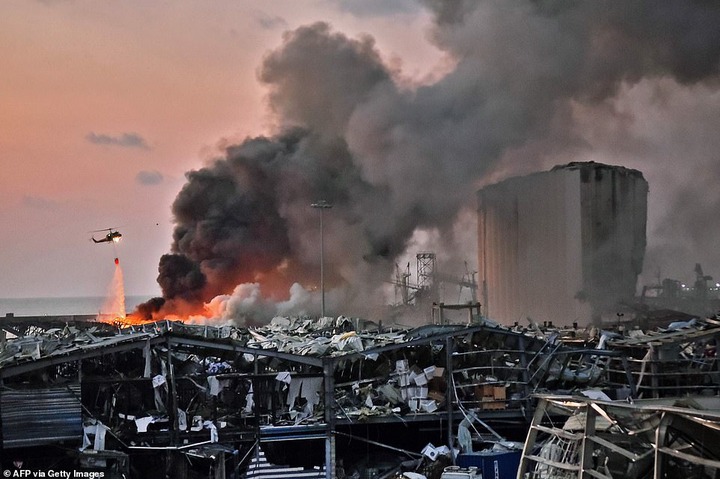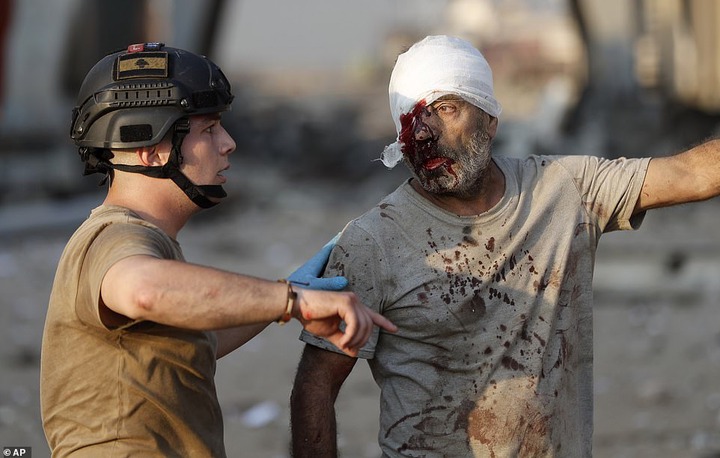 Man City Signs Ferran Torres For €21 Million
Manchester City has been able to sign Valencia winger Ferran Torres for €21 Million Goal reported.
Transfer insider Fabrizio Romano has stated the move is now 'confirmed', with the 20-year-old now contracted at the Etihad Stadium until June 2025.
Medical checks took place at the clinic of Dr Ramon Cugat, who has performed multiple medical operations with Manchester City in recent years – most recently, a knee operation on striker Sergio Aguero.
OFFICIAL | Ferran Torres is a Manchester City player ✍️ pic.twitter.com/rbLn2pS26J

— Goal (@goal) August 4, 2020
Manchester United And Jadon Sancho 'Agree Terms On A Five-Year Contract Worth £340, 000 Per Week'
Manchester United have reportedly agreed on terms on a five-year deal worth £340,000-a-week with Jadon Sancho.
The England international and Borussia Dortmund forward is on the verge of joining United with the two clubs in advanced talks over a deal worth £108million.
According to BILD, Sancho has now put pen to paper on personal terms and all that needs to be determined before the deal can go through is the structure of the transfer.
Other reports claimed United would pay £63m upfront and then £27m and £18m over the next two summers.
Negotiations are still ongoing but are expected to be finished within the next week, with Dortmund set to make a staggering profit having signed the winger for just £8m from United's arch-rivals Manchester City in 2017.
A fee of £108m for the 20-year-old would see him become the most expensive player bought by an English club, topping the £89m Manchester United paid to sign Paul Pogba from Juventus in 2016.
The deal would also see Sancho become the club's second-highest paid player behind David de Gea and the third top earner in the Premier League.
Sancho registered 17 goals and 17 assists across 32 Bundesliga games last season.