Unbothered Tristan Thompson gets flirty with two mystery women in Greece (Photos)
Tristan Thompson appeared unconcerned as he continued to enjoy himself in Mykonos, Greece, with two unknown women.
The NBA star, 31, who is currently expecting his second child via surrogate with ex-girlfriend Khloe Kardashian, 38, was in good spirits as he flirted with the women.
The athlete was seen holding hands with a brunette as they strolled the streets together after partying at a nightclub on Sunday.
True, Khloe's four-year-old daughter, is the father-to-first be's child. He also has a five-year-old son, Prince, with model ex Jordan Craig, and a six-month-old son, Theo Thompson, with fitness model Maralee Nichols.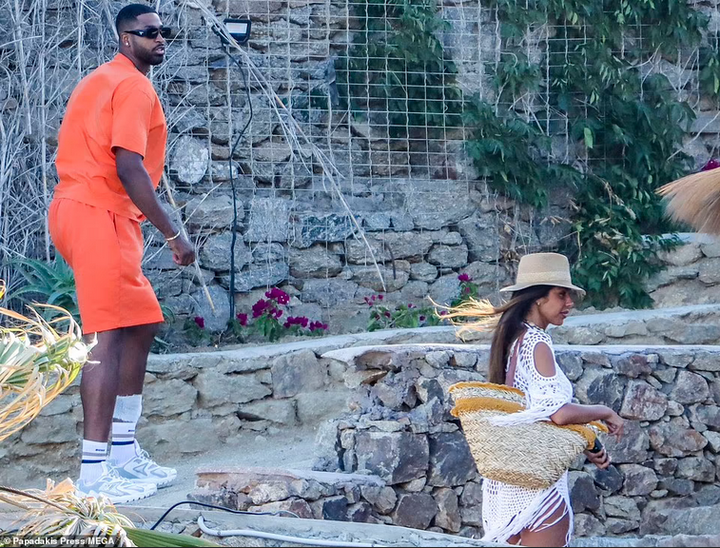 Khloe's spokesperson confirmed the baby news to DailyMail.com on Wednesday, revealing that the baby was conceived in November and will be born via surrogate.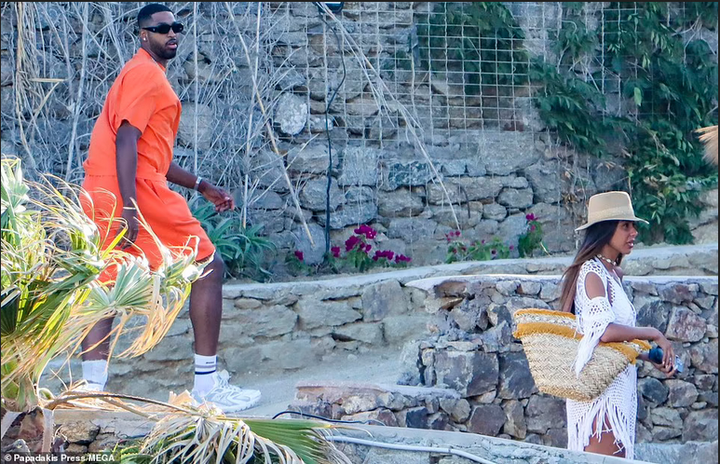 After an illicit hotel hook up, the surrogate became pregnant just a month before Khloe discovered Tristan was expecting a baby boy with another woman.
Meanwhile, Khloe has made it clear how she feels about the video of Tristan holding hands with an unknown woman while on vacation.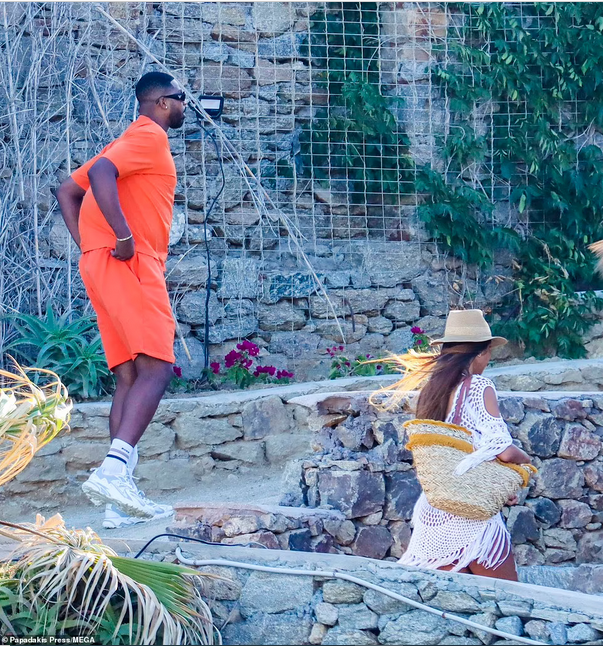 The reality star backed a post by @kardashiansocial defending her baby daddy's decision to move on.
In an unexpected move, the socialite hit the like button, under a video with a caption that read: 'To everyone that's freaking out about this video of Tristan in Greece with another girl, Khloé and Tristan are both single and according to the statement from Khloé's rep, they haven't spoken since December besides coparenting.'
The post went on to state: 'So I don't know why it would be crazy for Tristan to be with another girl as long as he's a good dad to his baby which we don't know when Khloé's surrogate is due.'
Chrissy Teigen announces she's pregnant again
Chrissy Teigen and John Legend are expecting their rainbow baby after suffering a tragic pregnancy loss nearly two years ago.
Sharing the news on Instagram on Wednesday August 3, alongside a series of photos that showcased her baby bump in see-through underwear, Teigen wrote;
"The last few years have been a blur of emotions to say the least, but joy has filled our home and hearts again.
"1 billion shots later (in the leg lately, as u can see!) we have another on the way. Every appointment I've said to myself, 'ok if it's healthy today I'll announce 'but then I breathe a sigh of relief to hear a heartbeat and decide I'm just too nervous still."
The Sports Illustrated Swimsuit model also revealed that she still feels hesitation given the loss of her and Legend's third child, Jack, in October 2020. She added that she is pushing through those emotions.
Teigen said;
"I don't think I'll ever walk out of an appointment with more excitement than nerves but so far, everything is perfect and beautiful and I'm feeling hopeful and amazing.
"Ok phew it's been very hard keeping this in for so long!"
Chrissy and John already have a 6-year-old daughter, Luna, and a 4-year-old son named Miles.
Malia Obama visits museum with mystery man holding her waist (Photos)
Malia Obama stepped out with a mystery man in Los Angeles.
The former US First Daughter and the man were spotted on a trip Wednesday, August 3, to The Los Angeles County Museum of Art.
Malia and the man wore similar colors in their outfits.
The man had his hands around Malia's waist while Malia wore a huge smile.
Medikal flaunts his new USA mansion
Rapper AMG Medikal has used the internet to show off his most recent big boy acquisition.
Contrary to assertions that pursuing music in Ghana is a waste of time, money, and resources, the award-winning musician has once again shown that showbiz is lucrative.
The rapper, who owns numerous mansions spread throughout the nation, has just purchased a brand-new, pricey property in the USA.
Remember that his wife, Mrs. Precious Frimpong, also known as Fella Makafui, claimed that she and her husband had purchased eight mansions somewhere last year?
They may have nine properties, but this one is the most expensive and is unquestionably their first overseas.
A set of new photos that have gone rife on the internet captures the moment the rapper was touring his newly acquired property in the USA.
Check out the photos below to know more…
Medikal is truly living the celebrity lifestyle, unlike his colleagues who hire expensive things and flaunt on the internet just for clout.