Update: Ryan Giggs Pleads Not Guilty In First Court Appearance After Being Charged With Assault
Ryan Giggs, former Manchester United footballer has pleaded not guilty to all three charges against him during his appearance at the court on Wednesday, April 28.
Giggs, 47, denied a charge he was violent and engaged in behavior towards his ex-girlfriend including isolation, belittling, humiliation, harassment, degradation, and abuse, a court heard.
He also entered a not guilty plea of actual bodily harm to PR executive Kate Greville, 36, at his home in Worsley, Greater Manchester on 1 November last year.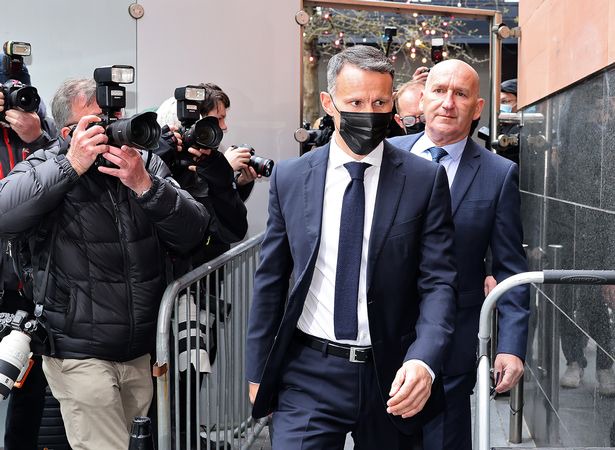 The Wales manager has also been charged with the common assault of Emma Greville, understood to be Ms. Greville's younger sister, during the same alleged incident.
The charge of controlling and coercive behaviour in an intimate relationship alleges the abuse lasted almost three years, between December 2017 and November 2020.
Giggs appeared in the dock at Manchester Magistrates' Court for his first court appearance as the three charges against him were read out and he entered his not guilty pleas.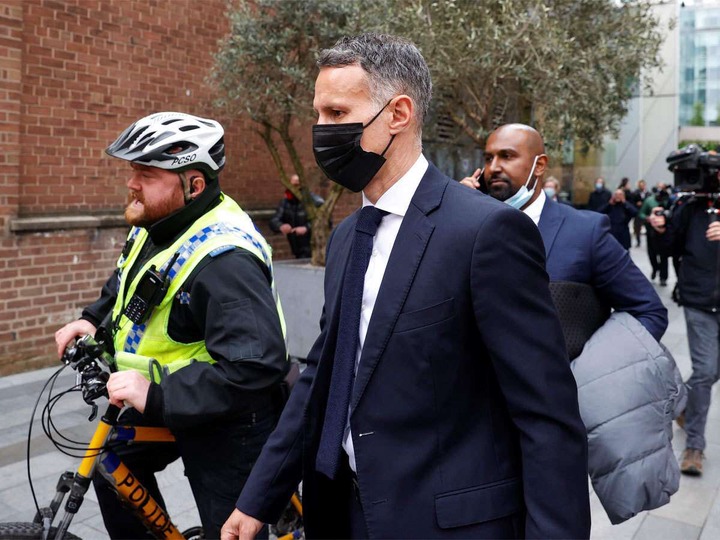 He spoke only to confirm his name, address, and enter his not guilty pleas, and has been bailed to appear at Manchester Crown Court on 26 May.
His conditions of bail are he must not contact Kate or Emma Greville or go to any address where they are.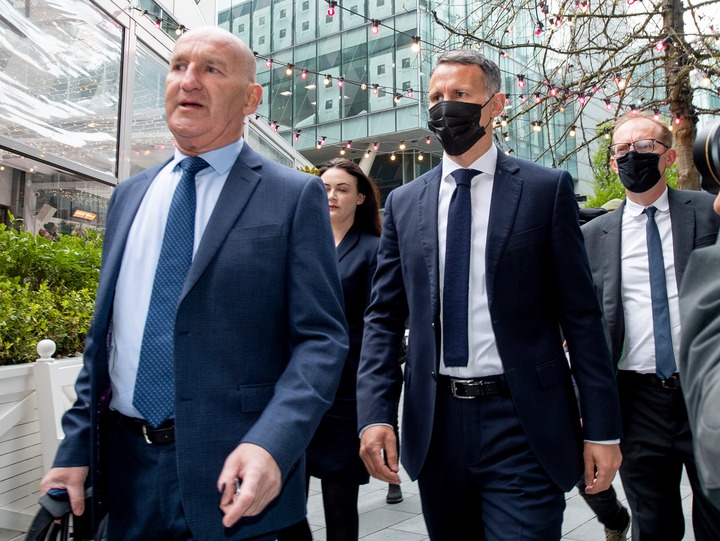 The hearing, lasting 13 minutes, dealt with procedural matters as the case was sent to the crown court for a further hearing.
On Friday, Giggs released a statement, saying he had "full respect for the due process of law and understand the seriousness of the allegations".
He added: "I will plead not guilty in court and look forward to clearing my name.
"I would like to wish Robert Page, the coaching staff, the players and the supporters every success at the Euros this summer."
Referencing his replacement as Wales manager for this summer's European Championships, he said: "I would like to wish Robert Page, the coaching staff, the players and the supporters every success at the Euros this summer."
Giggs was told he will have to appear at crown court on May 26.
Giggs won 64 caps for Wales and had a glittering playing career with Manchester United, winning 13 Premier League titles, two Champions League trophies, four FA Cups and three League Cups.
Arsenal Sign Ben White For £50M
Arsenal, Premier League side have signed England defender Ben White from Brighton in a £50m deal.
White, who was a late call-up to England's squad for Euro 2020 to replace the injured Trent Alexander-Arnold, signed a five-year deal with the option of a further year and will wear the No 4 shirt on Friday.
Arsenal saw two bids for the 23-year-old rejected before an agreement was reached with Brighton, who have inserted a sell-on clause.
Arsenal manager Mikel Arteta said: "Ben was a top target for us and it's great that we've completed his signing. Ben has been educated with two very good clubs, Brighton and Leeds, in recent seasons. He has benefitted well from two very good coaching set-ups and has shown with both Brighton and on loan with Leeds what a strong talent he is.
"Ben is an intelligent defender who is very comfortable with the ball at his feet and his style fits perfectly with us. And of course, he is still young, so his age and profile fits with what we are building here. We are all looking forward to Ben being central to our future long-term plans.
Arsenal's technical director Edu added: "Ben has been a key target this summer. He has so many qualities which make us so excited he's joining us. Ben's a young English player with a great future. He's very strong defensively, good on the ball with a great passing range. We're delighted Ben's signed and we look forward to him growing with us."
White will immediately join up with his new team-mates ahead of the Mind Series friendly match at home to Chelsea on Sunday.
Hushpuppi To Be Sentenced In October : US Court
The sentencing of self-confessed internet fraudster, Ramon Abbas aka Hushpuppi, has been slated for October this year. This is according to the United States Attorney's Office at the Central District of California.
Hushpuppi was arrested in Dubai in July 2020 for a multi-millionaire dollar fraud perpetrated by him and members of his syndicate. This week he pleaded guilty to various offences bordering on internet scam, money laundering, among others.
His plea bargain document which was released online this week was signed by Hushpuppi, his lawyer, Loius Shapiro; and Acting United States Attorney, Tracy Wilkison, among others.
'Get Ready For Us' : GRA Tells Oswald's Teacher Mrs Appiah As They Plan To Chase Her For Gift Tax
The Ghana Revenue Authority, (GRA), has set its sights on the class teacher who was given the topmost priority on the 'Our Day' petition of 9-year-old Oswald to his mother.
Mrs Appiah, a tutor at the Christ Ambassador School in Dansoman, has been described by Oswald as his favourite teacher because she's really helped him to settle in school.
Therefore, she was going to receive a big bottle of soda drink from the pupil. But fortunes changed after the son-to-mother letter went viral and attracted sponsorship from top companies, beverage brands, educational and financial institutions among others.
It appears the state revenue mobilization agency keenly monitored all the donations made to ensure that the 'Our Day' goes beyond a day's event and has come through with its intentions.
In a post sighted by KUBILIVE, the GRA shared a photo of Oswald and his teacher, Mrs Appiah, on its official Instagram account and indicated that they will be coming after her for gift tax.
Amid laughing emojis, the company joked that it will pardon Oswald because he was too young to commit to taxes, but served notice to the teacher to prep herself to 'pay to Caesar what belongs to Caesar' (pun intended).
The post read below.
"The boy is too young for gift tax but somebody should kindly tell Mrs. Appiah to get ready for us ???", the company captioned the snap.
The move comes against the backdrop of the Revenue Authority going after Naa Dromo, the second daughter of renowned preacher Sam Korankye Ankrah, who received $1million dollars as a wedding gift from some of her friends.
Consequently, the GRA in a letter dated July 15, extended an invitation to Naa Dromo to pay gift tax on the money and for further discussions for defaulting in tax compliance.
However, her father who is the Apostle General of the Royal house Chapel International said the cheque was a dummy, describing it as a "faith cheque".