World's Rarest Species Of Gorillas Pictured With babies In Nigeria | PHOTOS
Photos have been released for the first time in years showing a group of the world's rarest species of gorillas with babies in Nigeria.
Seven Cross River gorillas including infants were pictured at the Mbe Mountains Community Forest in Cross River by the Wildlife Conservation Society in May and June.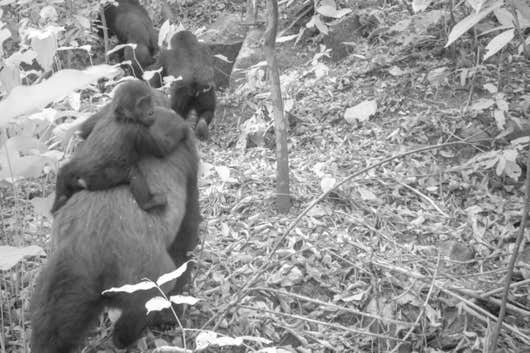 The WCS in Nigeria, an international non-governmental organization, said the pictures were captured by camera traps in the mountains.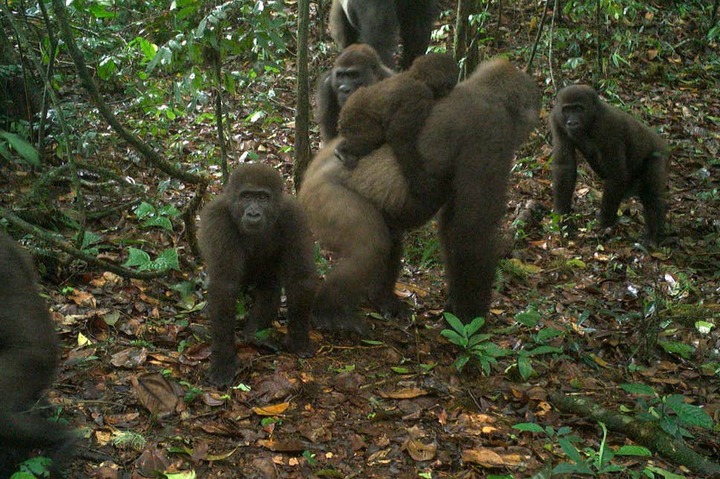 According to the World Wide Fund for Nature (WWF), Cross River gorillas are the world's rarest great ape and extremely wary of humans following a long history of maltreatment.
Experts have hailed the sighting as a "positive sign" for the breed and said no babies have been caught on camera before.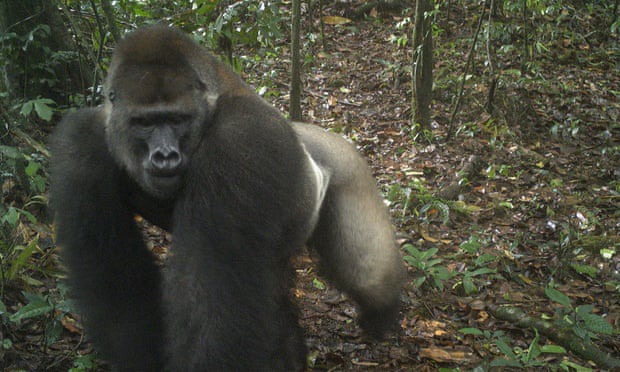 A team of 16 eco-guards has reportedly been recruited to patrol and protect the gorillas and other wildlife.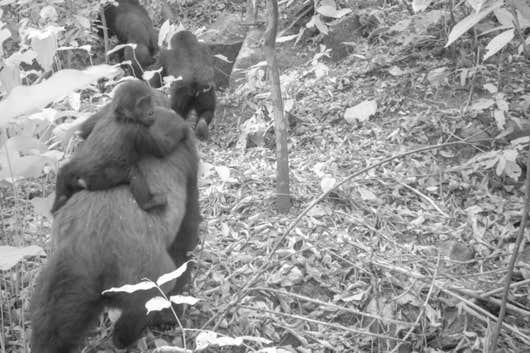 The images of the gorillas are the clearest sign of the species' gradual resurgence, said Inaoyom Imong, director of WCS Nigeria's Cross River Gorilla Landscape project.
"It is extremely exciting to see so many young Cross River gorillas – an encouraging indication that these gorillas are now well protected and reproducing successfully after previous decades of hunting," he said.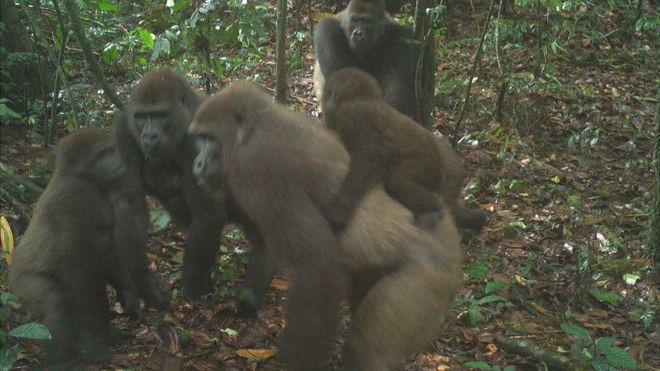 Imong also noted that better protections for the gorillas were still needed.
"While hunters in the region may no longer target gorillas, the threat of hunting remains, and we need to continue to improve the effectiveness of our protection efforts."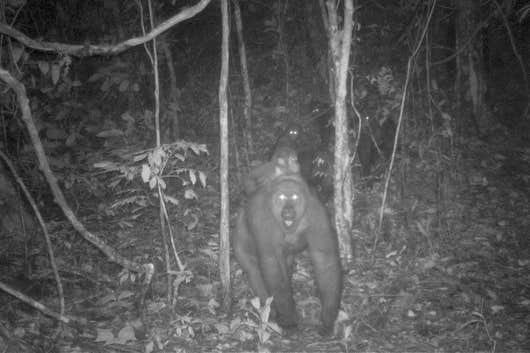 Chief Damian Aria, head of the village of Wula added: "I feel honored to be part of the efforts that are producing these results."
He said the community was "happy they are reproducing" and while important for nature he also hoped it would bring tourism to the region.
John Oates, professor emeritus at the City University of New York and a primatologist who helped establish conservation efforts for the gorillas more than two decades ago, was excited about the new images.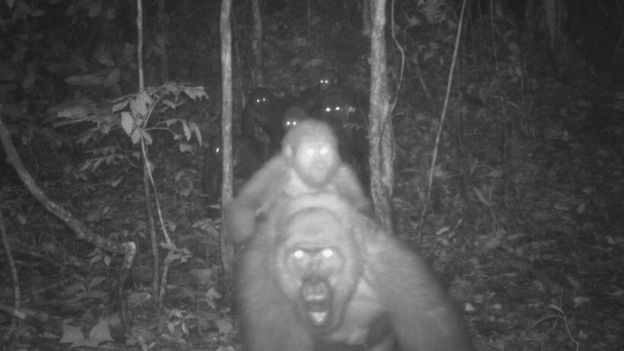 "It was great to see … evidence that these gorillas in these mountains are reproducing successfully because there have been so few images in the past," he said.
"We know very little about what is going on with reproduction with this subspecies, so to see many young animals is a positive sign."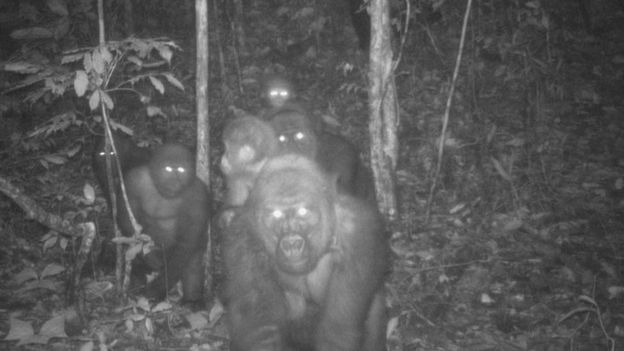 Man City Sign Ruben Dias As Otamendi Joins Benfica
Benfica announced the sale of Ruben Dias to Manchester City while confirming a deal for Nicolas Otamendi on Sunday.
Manchester City have signed centre-back Ruben Dias from Benfica in a transfer worth an initial £62million (€68m) with Nicolas Otamendi heading the opposite way in a separate deal.
Portugal international Dias, 23, has been a regular for Primeira Liga side Benfica since emerging through the academy ahead of the 2017-18 campaign.
Dias has been linked with a number of big-name clubs around Europe, including Manchester United, but rivals City have now reached an agreement with Benfica.
The Portuguese side confirmed the news on their official website on Sunday, shortly before announcing a €15m (£13.67m) deal is in place for Otamendi, who must now undergo a medical.
City will pay an additional €3.6m (£2.1m) in add-ons for Dias should he trigger various performance-related clauses.
Dias captained Benfica in Saturday's victory over Moreirense and hugged his team-mates and sporting director Rui Costa as he left the field at full-time.
"It was a special moment [with Costa] and I think everyone already knows why," Dias said after the game. "Obviously, people leave their mark on you, and the club also.
"Without a doubt, it was very special for me. I am very happy. It was very important to consecrate this game with a goal, it was very special for me."
Dias' arrival ends City manager Pep Guardiola's search for a right-sided centre-back, 16 months after long-serving Vincent Kompany departed the Etihad Stadium for Anderlecht.
Otamendi – who played for Benfica's Portuguese rivals Porto between 2010 and 2014 – spent five years with City and started 31 games in all competitions last term.
The 32-year-old won two Premier League titles, four EFL Cup trophies, two Community Shields and the FA Cup during his time in Manchester, having arrived from Valencia in 2015.
Manchester United Submit Final £90m 'Take-It-Or-Leave-It' Offer For Jadon Sancho
Manchester United will reportedly make one final offer to Borussia Dortmund for Jadon Sancho, a player they have pursued all summer but made no progress in talks.
So far, their only signing of the transfer window has been the £40m addition of Donny van de Beek, who scored on his Premier League debut last weekend.
Jadon Sancho has been Man United's top target all summer but with less than two weeks before the transfer window shuts he's still with the German club.
Dortmund imposed an August 10 deadline for Manchester United to strike a deal with them but none of that materialized and the Bundesliga club have made several statements insisting he would not be sold this summer.
Earlier this week, sporting director Sebastian Kehl asserted that the England international would not be going anywhere but a new report saysMan United will test Dortmund's resolve, though, with a final 'take-it-or-leave-it' bid.
According to the Mirror UK, Man United will reportedly offer £75million up front with a further £15million in add-ons while United's executive vice-chairman Ed Woodward will also tell Dortmund there will be no negotiating over the fee or structure of the deal.
Dortmund's asking price is said to be around the £108m mark but the Red Devils continue to be optimistic of getting a deal done before the October 18 deadline.
Togo's Prime Minister And His Government Resign
Togo's Prime Minister Komi Selom Klassou and his government have resigned in a political reshuffle delayed by the Coronavirus pandemic.
The resignation came after President Faure Gnassingbe won his re-election in March, extending his 15-year-old rule and a family dynasty that began when his father took power in a 1967 coup.
Komi Selom Klassou has served as prime minister since 2015. Commenting on the resignation of the prime minister, Gnassingbe congratulated Klassou and his team for their "economic, political and social efforts and the encouraging results despite the health crisis around the world."
The presidency did not say when a new prime minister would be appointed.