You Mean The World To Me : Moesha Boduong Celebrates Her 'Sugar Daddy' On #FathersDay | PHOTOS
MoeBoo is celebrating her first-ever sponsor in her life before any other sponsor, we mean Mr Boduong her Dad who started paying her bills first. Sharing a shot with him, she wrote "My sugar daddy, my life" and in another set of photos of them twinning in T-shirts, she said "Happy Father's Day to the best dad. I love you.
Dad, you mean the world to me. As the years pass by, I realize more and more just how lucky I am to have a wonderful dad like you. As you get older, I want you to know that I am here for you, through thick and thin. I love you. Daddies girl, my heartbeat, my life, my joy, I love you soo soo much, I will do anything to see you happy, Edward boduong, I love you".
Fulham To Get £135m After Defeating Brentford 2-0 To Gain Promotion To The Premier League | PHOTOS
Famed British club, Fulham beat Brentford 2-1 in the Championship play-off final at Wembley on Tuesday night, August 4, to gain promotion to the Premier League, winning up to £135m in the process.
Joe Bryan, scored twice for Fulham in extra-time to earn his side victory in the hard-fought encounter.
Fulham managed by a former player, Scott Parker, created the better chances, and a terrible misjudgment by Brentford goalkeeper David Raya allowed the opener in the 105th minute.
The result gives Parker the first success of his fledgling managerial career after he led Fulham to relegation from the EPL last season.
At Least 50 Killed And 2,500 Injured After Massive Explosion In Lebanon's Capital Beirut | PHOTOS + VIDEO
At least 50 people have been killed and over 2,500 injured after a massive explosion erupted in the Beirut port area, damaging buildings and vehicles in Lebanon.
Lebanon's health minister, Hamad Hassan said — the figures were "preliminary estimates," while adding that the blasts had caused a 'very high number of injuries' and huge damage.
"It is a disaster in every sense of the word," he said in an interview with several television channels while visiting a hospital in the Lebanese capital.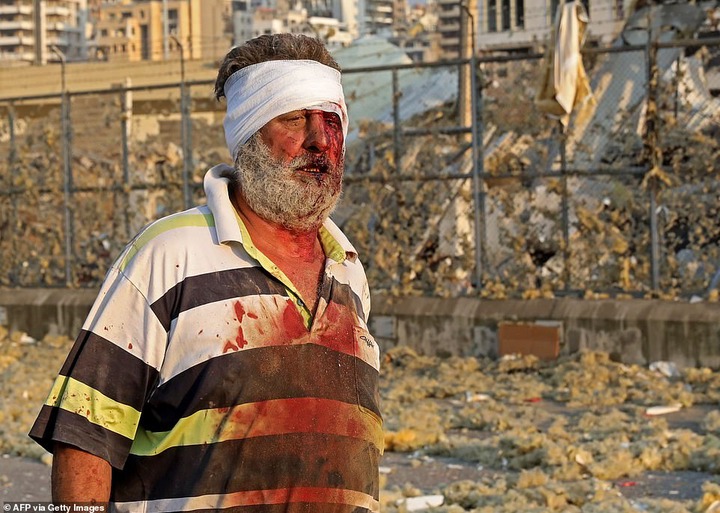 The explosion happened at around 6pm local time at the city's port, where warehouses are believed to contain explosive materials.
Dramatic footage posted on social media shows smoke billowing from a building in the port area before an enormous fireball explodes into the sky, sending a vast shockwave across the city that was heard and felt as far away as Cyprus – more than 200km (180 miles) away.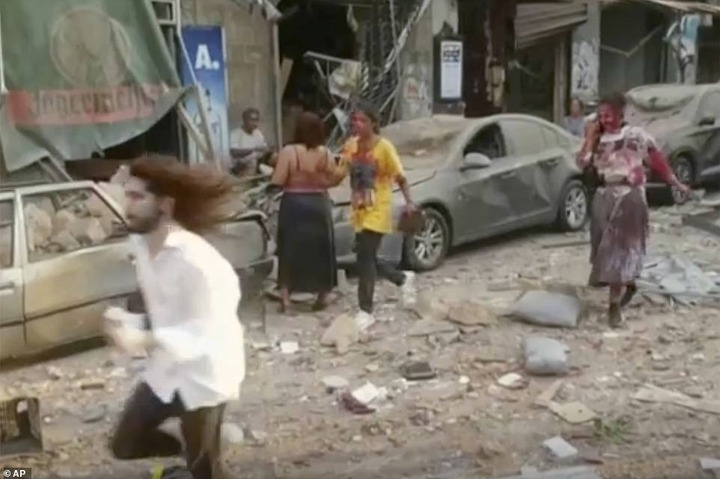 The afternoon explosion destroyed several vehicles and buildings including the house of former PM Saad Hariri, who has been confirmed safe by his party.
Beirut's Hotel Dieu Hospital is said to have admitted more than 500 wounded patients and no longer receiving more, while Lebanon's Red Cross confirmed many others were still trapped in their homes.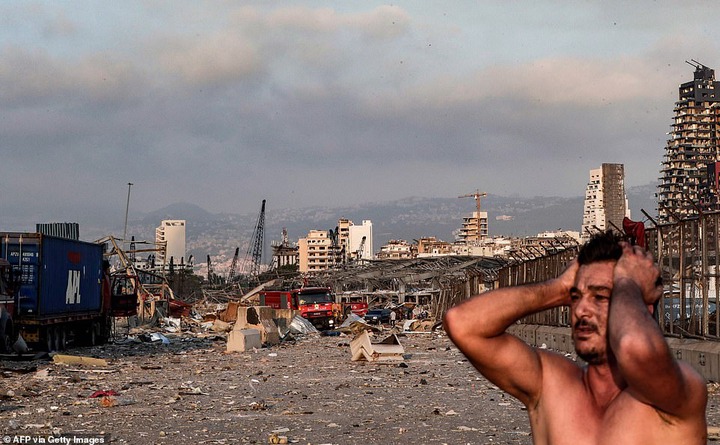 General Security chief Abbas Ibrahim said: 'It appears that there is a warehouse containing material that was confiscated years ago, and it appears that it was highly explosive material.'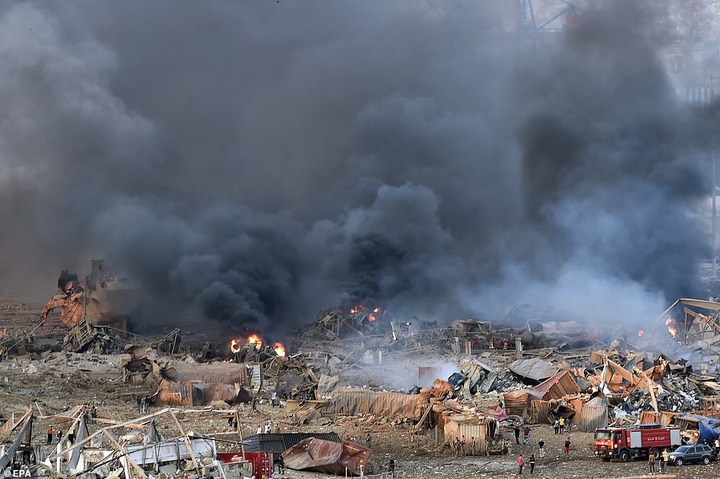 Prime Minister Hasan Diab has declared Wednesday, August 5, a day of mourning, and President Michel Aoun called for 'urgent' defence council talks.
Israel has denied any involvement amid escalating tensions with the militant group Hezbollah along the country's southern border.
See more photos and watch the video below.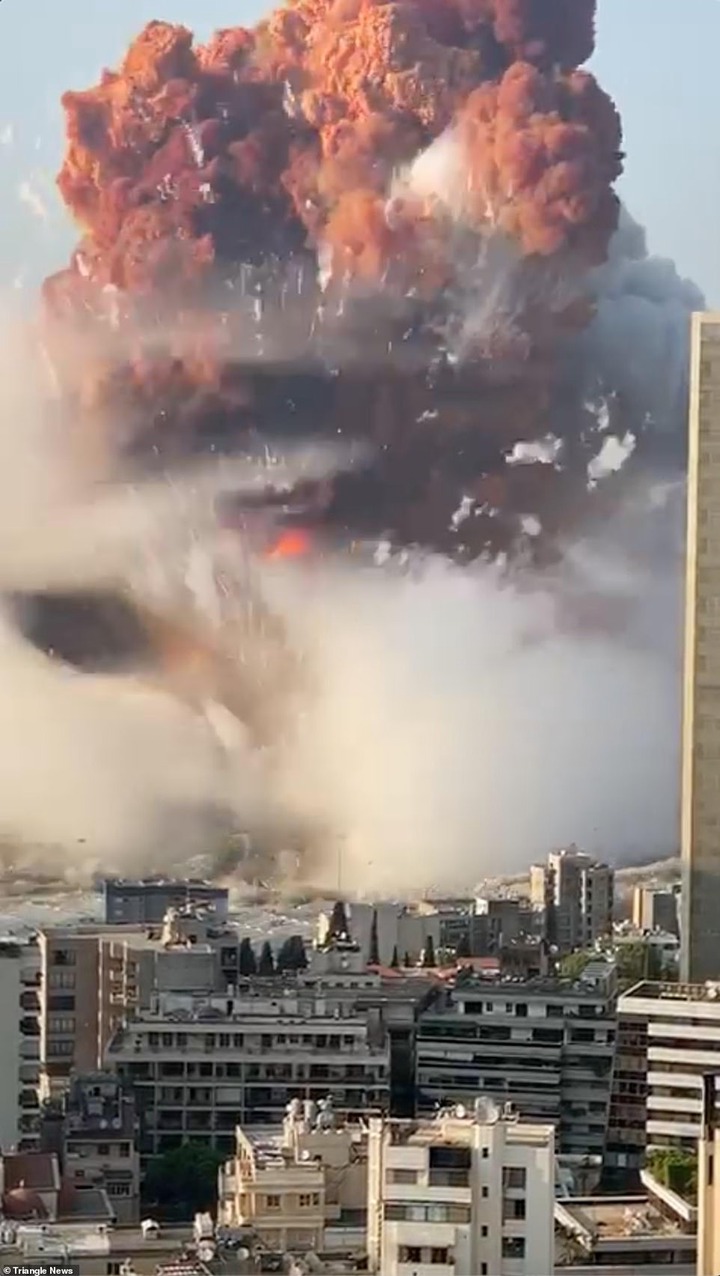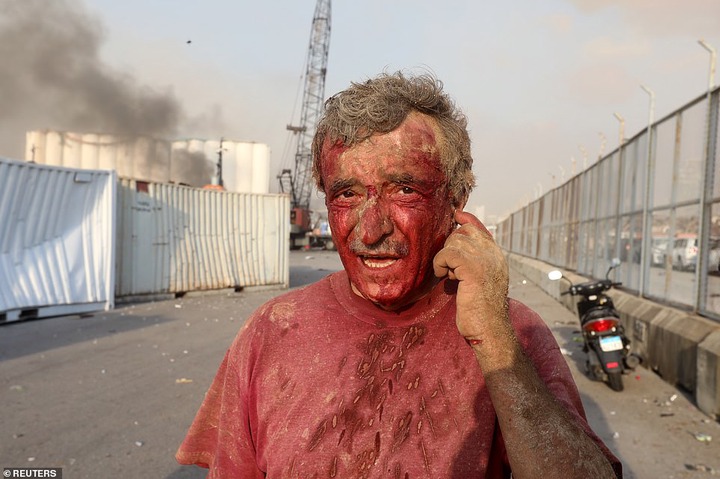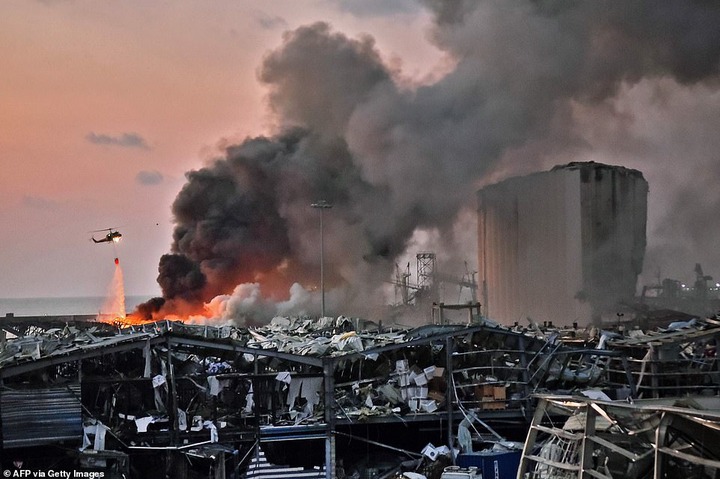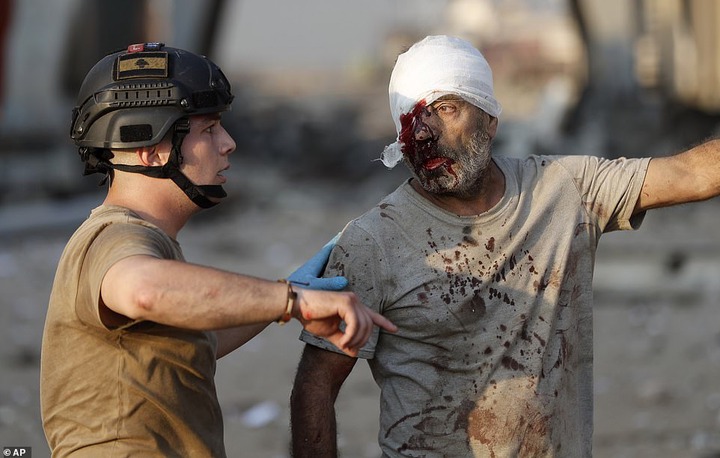 Kwesi Appiah's Beautiful Daughter Shakes The Internet As She Flaunts Her Huge Curves | PHOTOS
The beautiful daughter of former Black Star's coach James Kwesi Appiah has for the first time directed all the attention to herself on social media with her curves and big booty.
James Kwesi Appiah, unlike the other football players and popular coaches, has maintained a high level of privacy about his life and other dealings of his.
With that said, little is known about him and his family. From what we know, he has been married to one Angela for over 30 years and is blessed with 3 pretty children.
His first daughter Audrey Appiah as part of her birthday celebration, released powerful and stunning photos to mark the day.
In the photos, Audrey rocked in African Prints and complemented it with a glaring smile and her well-styled hair.
The African Print did well on her body as it revealed all her contours that men can't get their eyes off.
See them below.